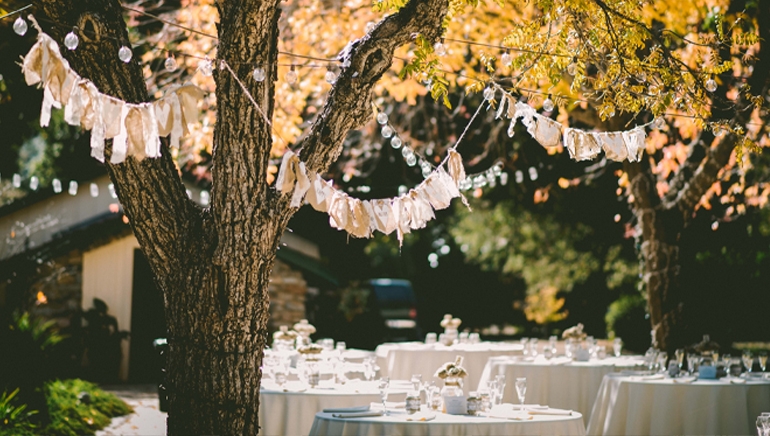 Many summer brides are facing the harsh effects of quarantine restrictions on their meticulously planned day, and some shelter-in-place orders restrict couples from having the wedding they envisioned. Unfortunately, many caterers, photographers, and venues are not able to provide their services due to social distancing protocols in place due to COVID-19. However, just because couples are paring down their guest lists, doesn't mean they have to compromise special details to make their day unforgettable. Check out some of these quarantine wedding must-haves, sure to wow your guests.
LC TIP: Mixing materials like marble, wood, and metal offer the perfect combination of both casual and celebratory.
---
Marble- We are obsessed with this bright and chic Marble Chiller. You won't have to worry about a thing on your big day, when the bubbly is chilled without the hassle of ice and plastic coolers. Simply place the chiller in the freezer and keep your beverages icy cold for hours. The 100% all-natural marble also serves as a stunning, no-fuss centrepiece or beautiful decoration on your bar table. Our gorgeous marble chiller will keep your guests toasting to you all night long!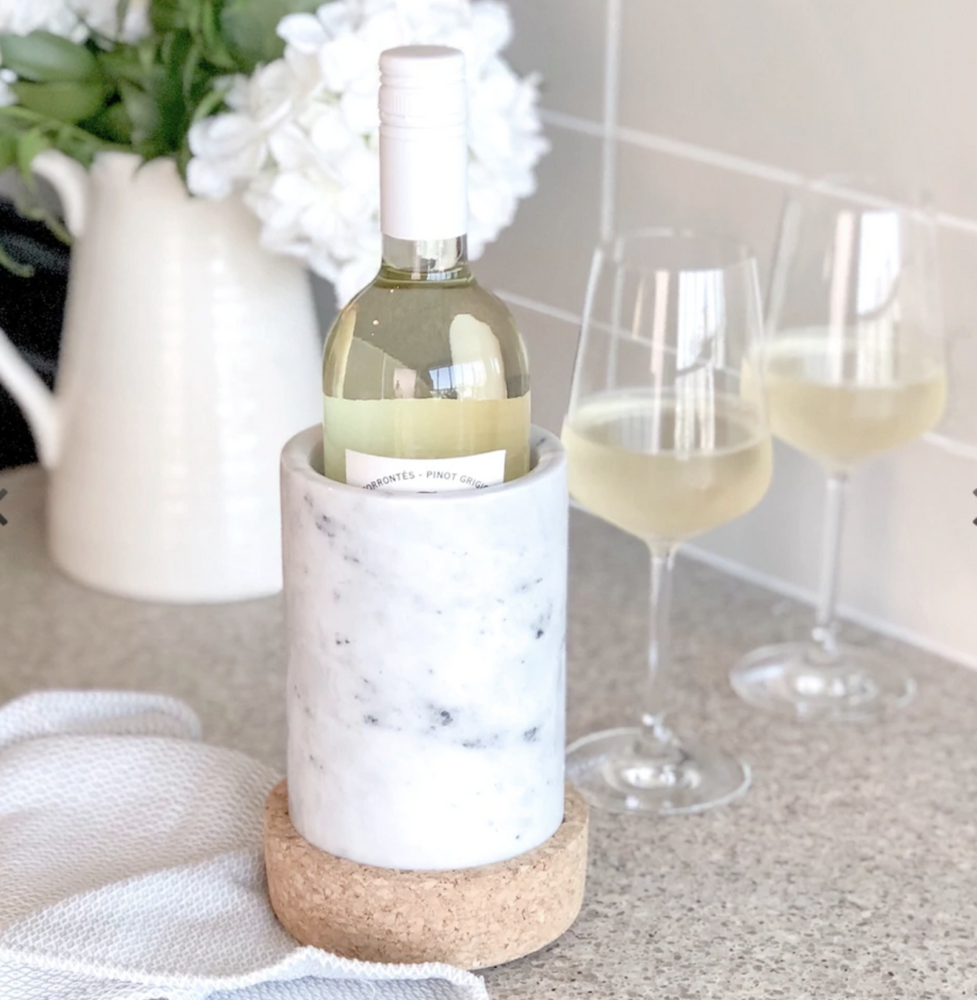 ---
Wood- When the sun sets, the party doesn't have to stop with our Calia Wood Lanterns. Whitewashed wood provides a rustic touch, while glass and metal details take this lantern from basic to beautiful. These lanterns come in both small and large so you are free to mix and match for whatever fits your wedding's style. Simply light a candle and place inside the lantern using the small metal hinge. We also have battery operated LED lights to hang on branches or really anywhere you'd like! See them here: Pendant Lights, Long LED String Lights- Now go ahead and dance the night away!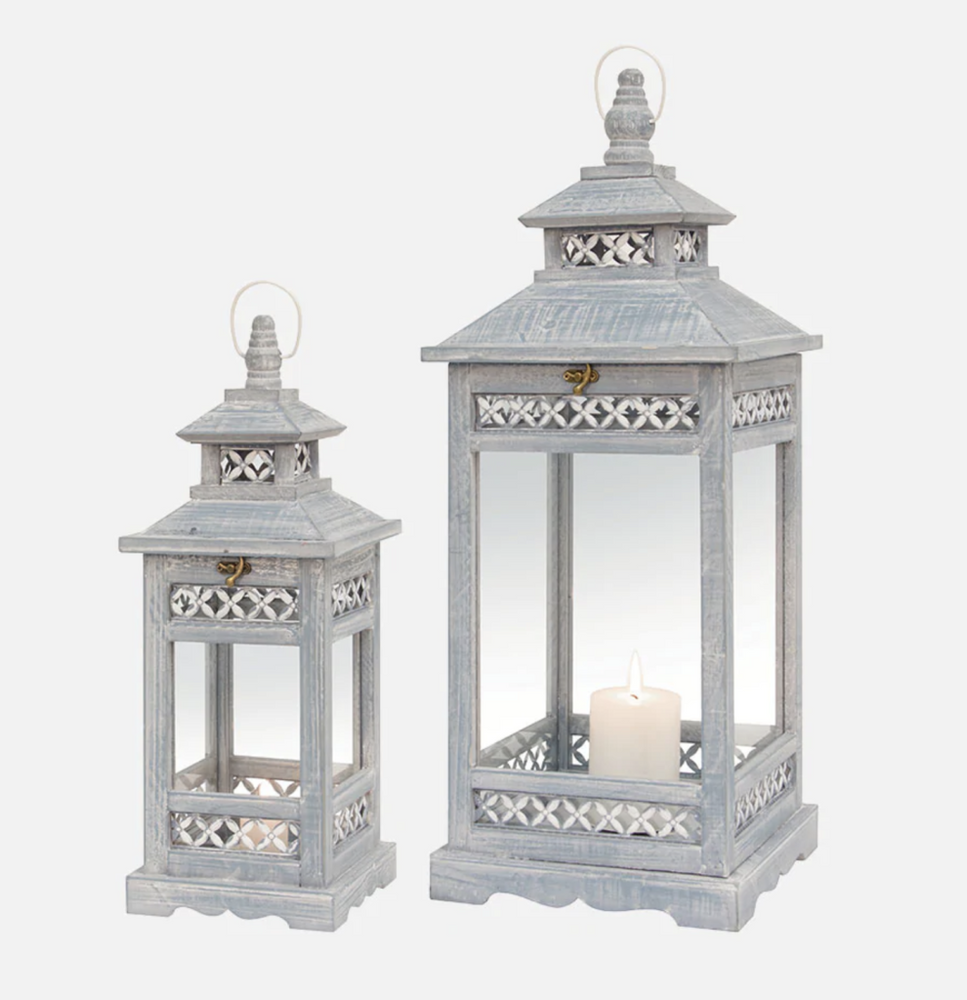 ---
Metal- Silver or gold? With our Lattice Napkin Rings you get to choose! For the metal accent that speaks to your wedding's aesthetic, grab our lattice napkin rings for a subtle matte touch. Just because you're having a quarantine wedding, doesn't mean you have to give up the details. The intricate design on these napkin rings are perfect to keep down napkins on a breezy afternoon, while also providing an elegant touch.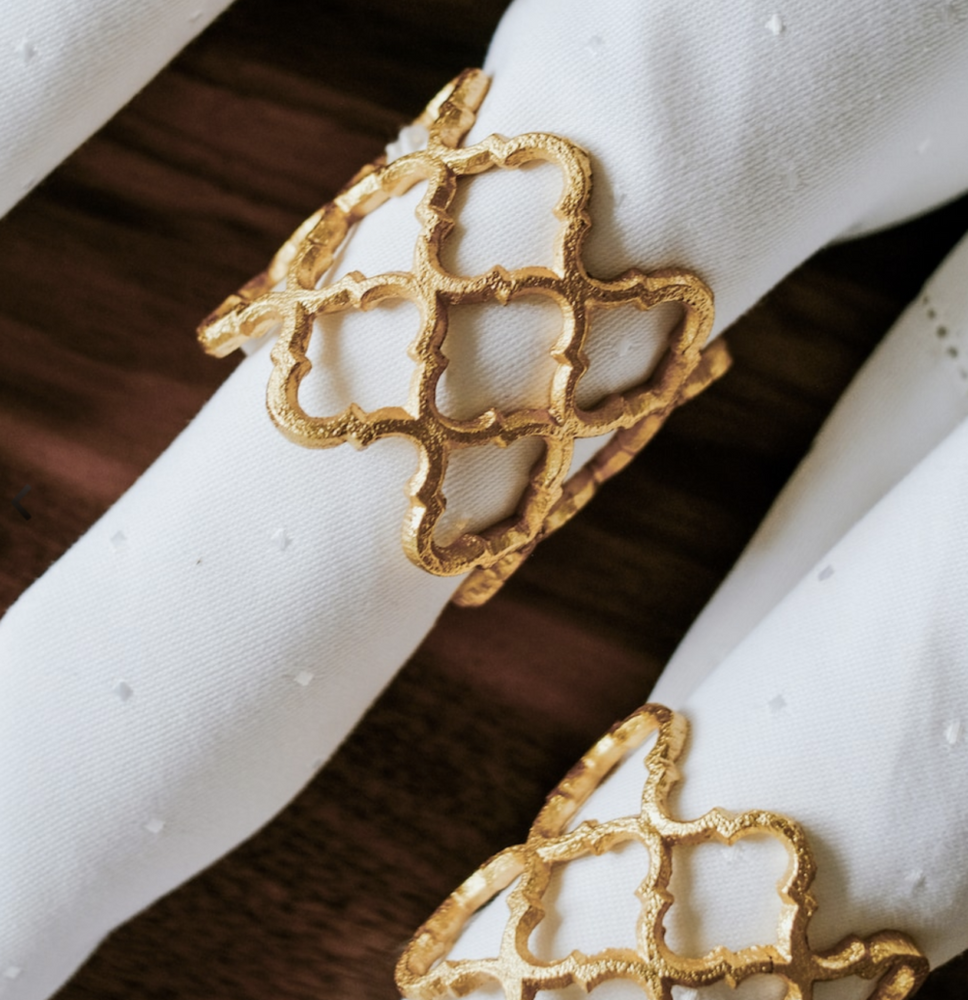 ---
While stay-at-home orders definitely throw a wrench into even the best-laid wedding plans, we've got you covered with details and decor. Just a few special pieces can make your quarantine wedding really shine. Mixing materials like marble, wood, and metal offer the perfect combination of both casual and celebratory. We hope these pieces help take some of the stress out of the big day so you can celebrate. Cheers!
---