We're getting a lot of lifestyle and at-home content from our community because so many of us are spending more time at home than we're used to. It's important that we curate our space to be uniquely ours! One emerging trend is unique dinnerware. Flat plates, bright bowls, and multi-size dinnerware are in style. However, we want to make sure that your flatware also matches these unique plates and bowls. Read below to see some unique options.
---
Arezzo Brushed Gold 20-Piece Flatware Set
This year is all about gold. From gold jewelry to gold accents in bedrooms and bathrooms, everyone is replacing silver with gold. We love this 20-piece flatware set, which comes with 4 salad/dessert forks, 4 entree forks, 4 butter knives, 4 dessert/oval soup spoons, and 4 tea/coffee spoons. The set is made of 18/10 stainless steel and will go with any light dinnerware set. (it's also dishwasher safe!)
---
Amefa Vintage Copper 20-Piece Flatware Set
If you want to make an even bolder statement at a lower price, this 20-piece copper finish flatware set will help you do just that. Also featuring the same number of pieces as the Arezzo set, this flatware set is made of stainless steel and is also dishwasher safe.
---
Gelato 20-Piece Flatware Set by David Shaw
If you're looking for flatware with a silver finish and a unique shape, the Gelato set is for you. These unique forks, knives, and spoons are shaped differently than most standard flatware, but they're still perfectly efficient to be your everyday flatware. With a mirror finish, these pieces are good for any dinner table on the patio or in your dining room.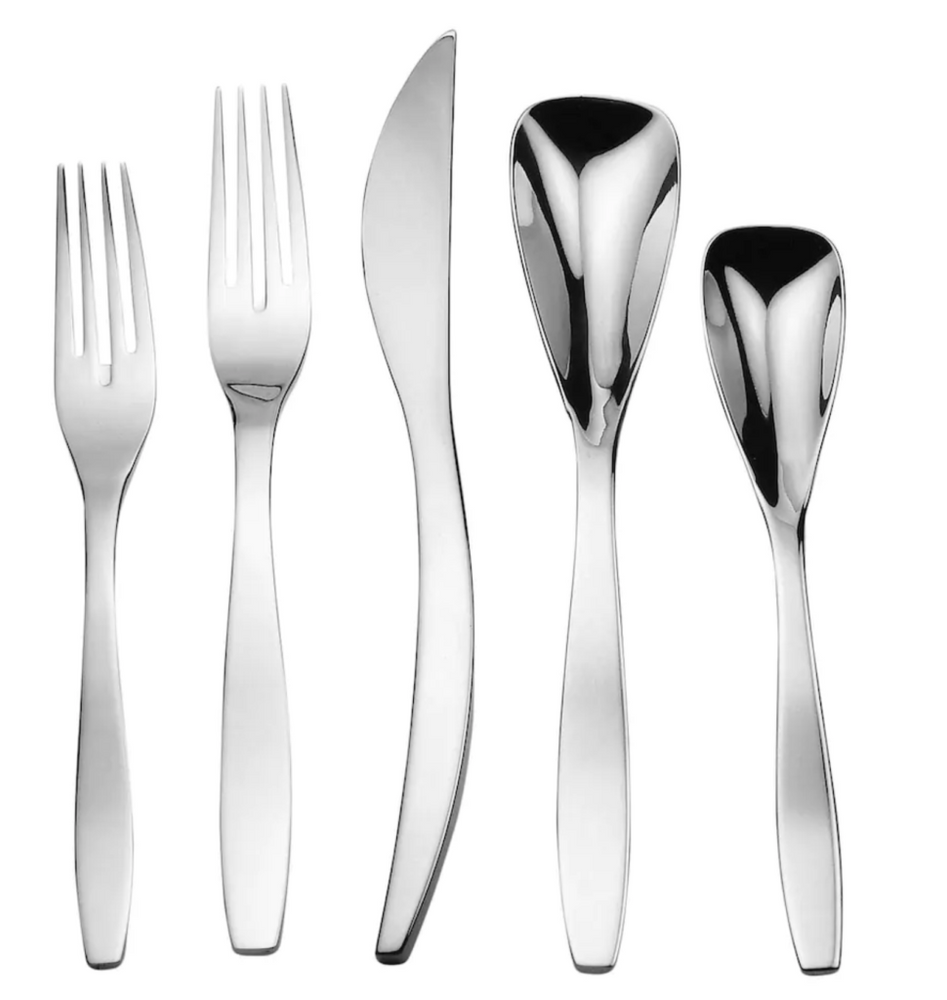 ---
Wrendale Set of 6 Cake Forks by Royal Worcester
If you want a set for special occasions, this unconventional set of cake forks is perfect for you. Each fork has a different animal illustrated on the handle, so they'll add great conversation to any dinner party you're having. It should be noted that these are hand-wash only, which should be easy enough as they're only for special occasions!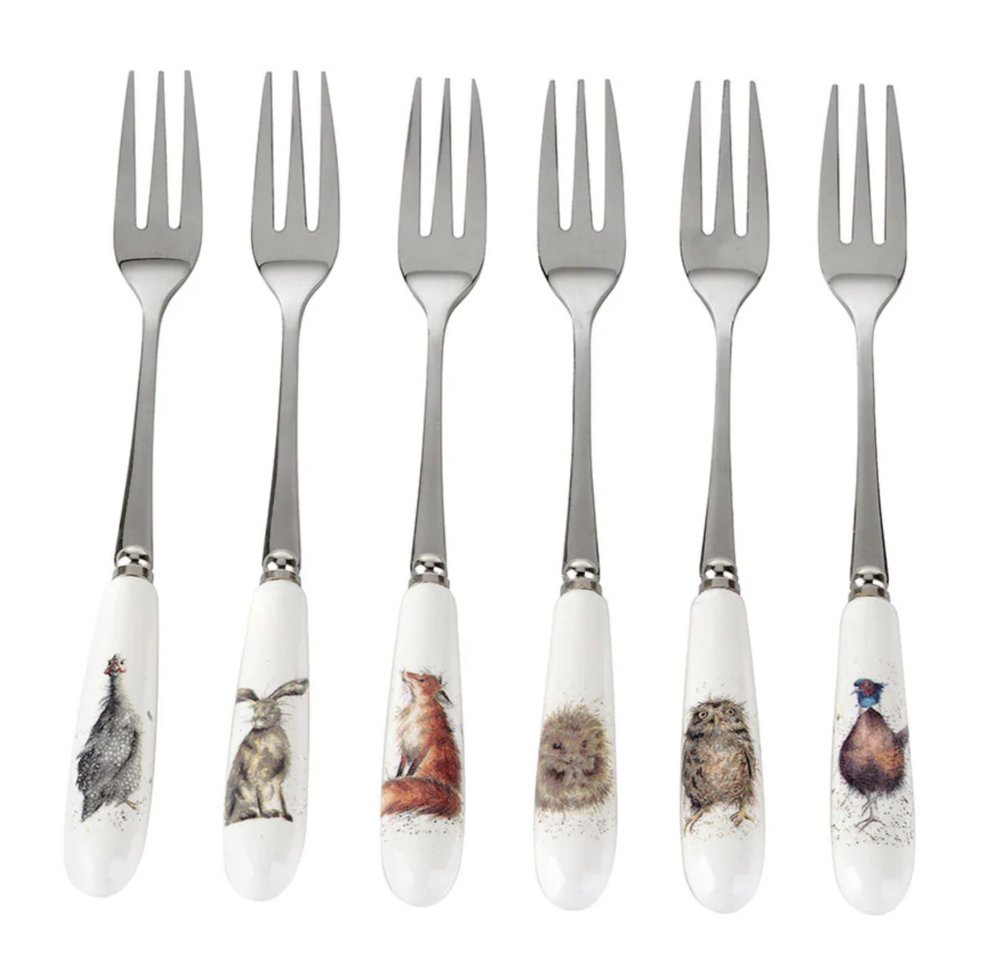 ---
Ricardo Biodegradable Utensils
You can curate a unique dining experience while also helping the environment. This 3-piece biodegradable set of utensils is made out of wood and bamboo. As each set comes with a fork, knife, and spoon, you can order as many or as few sets as you'd like. This reusable set would add to a modern, farmhouse design, but it could fit into any kitchen space.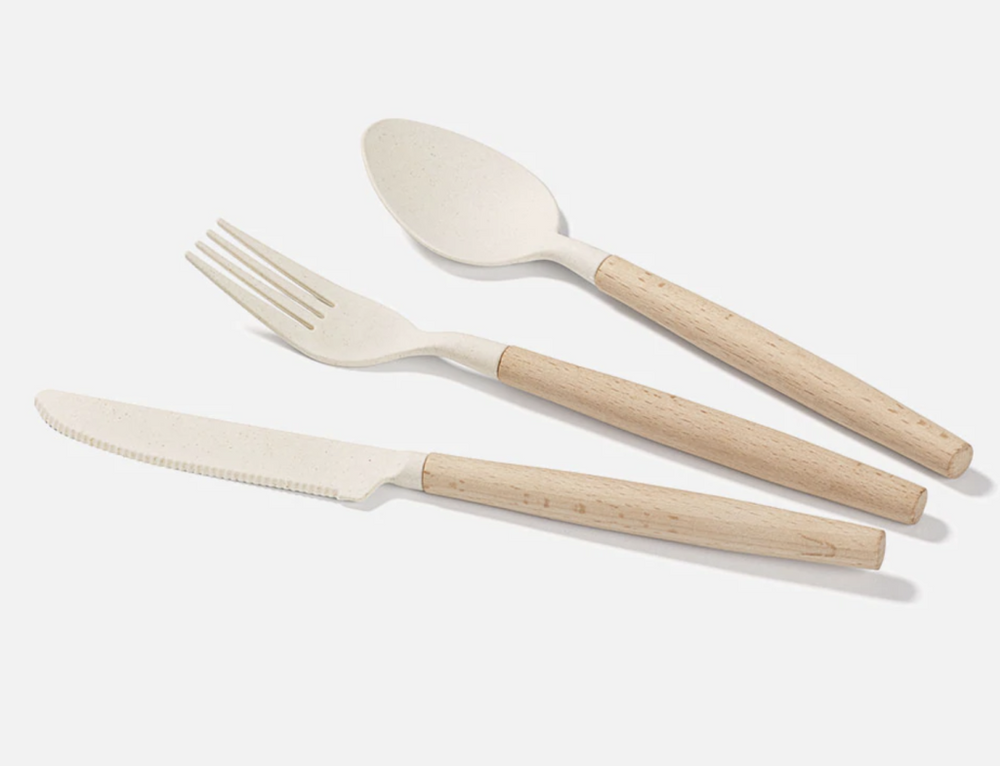 ---