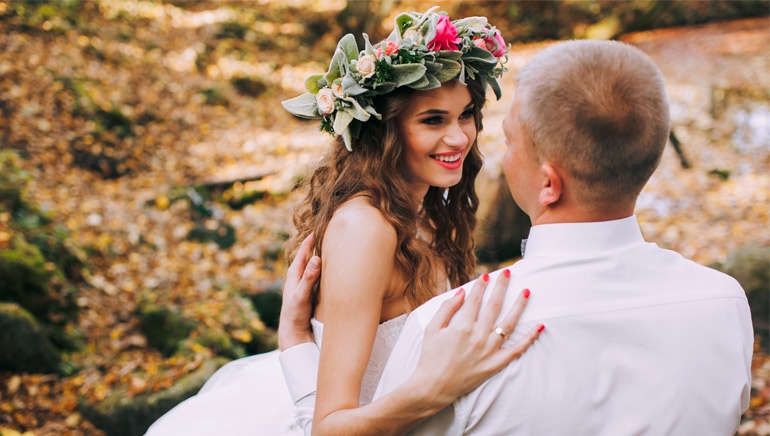 Summer weddings may be the most popular, but fall weddings can have some of the most beautiful decor! While there are a lot of styles that can be adapted to suit a fall wedding, going with rustic decor may be the most magical for your special day— especially if you are having an outdoor wedding (or need to bring the outdoors inside).
Rustic decor is mostly inspired by the outdoors and the countryside— especially the textures & colours you can find in these places. Here are our top 3 suggestions for rustic wedding decor.
Wooden Touches: Having wooden decor or faux-wood decor is perfect for bringing the outdoors into your wedding.
Leaves and Bushes: Incorporating leaves, bushes or fall flowers is another way to bring the elements of the outdoors into your wedding while adding beautiful warm pops of colour
Mason Jars: Use them for drinks, to hold candles, or flowers! Mason jars are a great addition to a rustic fall wedding. The best part is you can paint them to match your wedding colour palette, or wrap them in burlap or leaves to add to the vibe.
Check out some of our items below that can be used for a rustic fall wedding:
(click the number to shop the items!)