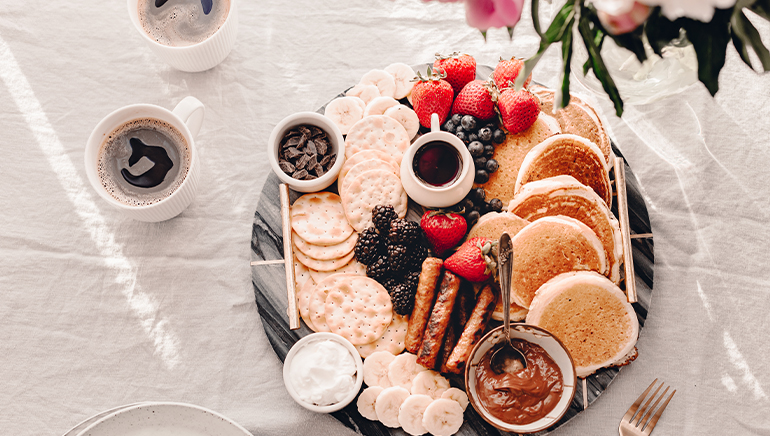 Who doesn't love waking up to the smell of freshly cooked pancakes? National Pancake Day is Tuesday, February 21st, so try something fun for the whole family with an at-home pancake bar. 
---
Prep Your Pancakes
Pancakes are a quick easy and delicious breakfast. Your favorite pancake mix or go-to family pancake recipe will work perfectly for your pancake bar. 
To jazz up, your pancake bar try mixing in different fillings like
Strawberries

Blueberries

Chocolate Chips

Coconut Flakes

Raisins

Peanut Butter

Pumpkin Puree
It's also fun to try shaping your pancakes or even doing a little pancake art with a squeeze bottle. Simply divide up your batter, add a few drops of food colouring and get to squeezing. 
---
Get the Toppings
Arguably the best part of a pancake bar is the toppings. Syrup and butter don't have to be your only choices, from simple to mega sweet and even savoury try some of these toppings in your pancake bar so the family can mix and match!
Berries

Chocolate 

Sprinkles

Whipped Cream

Caramel Drizzle

Yogurt

Cookie Crumbles

Peanut Butter

Dried Fruit

Mini Marshmallows

Bacon Bits
---
Get Festive
Make the experience one to remember for the whole family by adding place cards at the table and setting up your pancake bar like a big smorgasbord. To round out the experience, add sides like freshly squeezed juice, fresh coffee, hot cocoa, bacon, eggs, and toast.
---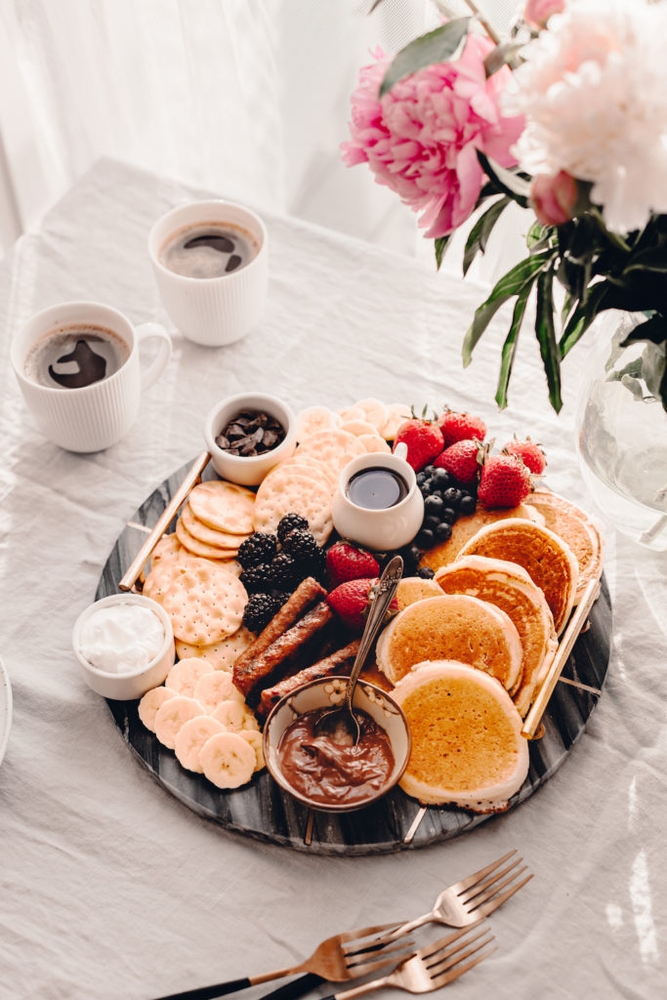 ---