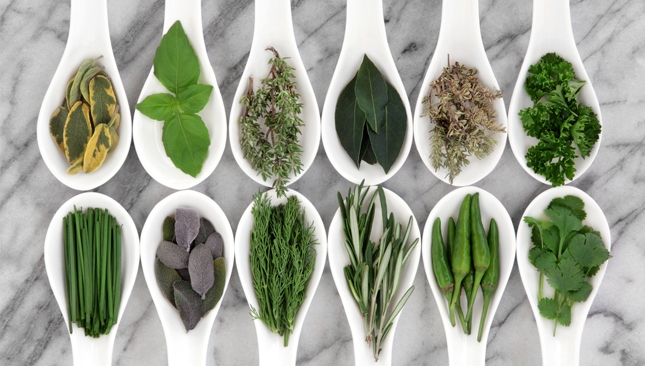 Easy to find, easy to grow and not as hard to handle as you might think, fresh herbs are the perfect way to add a punch of flavour to your favourite dish.
You can find fresh herbs at the grocery store sold pre-packaged or in a bunch. The pre-packaged kind last longer but the bunch offers more bang for your buck, especially if you know how to care for them. Choose herbs that are bright in colour with a strong aroma and avoid any that are limp, slimy, dry or damaged. If you buy your herbs in a bunch, remove the rubber band or tie when you get home and trim the ends. Too much moisture can spoil herbs so it's best to wait to wash your herbs until you're ready to use them.
Fresh herbs should be stored in the warmest part of the fridge, usually the top shelf. Wrap them in a slightly damp paper towel and seal them in a plastic bag or for TRIPLE the shelf life, use our Prepara Herb Savour. Perfect for parsley, chives, water cress, even asparagus, this fits perfectly inside the fridge and will keep your herbs fresh for up to 3 weeks! Available, here.
---
A Visual Guide To Fresh Herbs:

---
Tips & Recipes:
Cilantro - Pico de Gallo
Cilantro offers a lively flavour with a distinct aroma. It has a similar look to flat-leaf parsley so take a whiff to make sure you're picking up the right herb. Sometimes known as coriander, cilantro is commonly used in Asian, Indian and Mexican dishes, like pico de gallo, or fresh salsa. Get the recipe here.
---
Basil – Caprese Salad
Vibrant and just a little spicy, basil comes in a few varieties, but sweet basil is most common and a staple in Italian cuisine. It's bright flavour pairs perfectly with ripe tomatoes and fresh mozzarella. All three are key ingredients in a caprese salad, a great choice for a snack, light meal or part of an antipasto platter. Get the recipe here.
---
Rosemary – Roasted Lemon Chicken with Potatoes and Rosemary
Rosemary is a Mediterranean herb with hardy needle-like leaves and a piney, earthy taste. It's a great companion to lemon, which brings out rosemary's slight citrus notes. Rosemary and lemon combine to make a flavourful marinade for just about any protein, especially chicken, like roasted lemon chicken with potatoes and rosemary. Get the recipe here.
---
Dill – Dill Pickles
Dill is a delicate, feathery herb that adds a bright zing to just about anything but there's no greater way to showcase it's sharp, fresh flavour than with the pickle. Save yourself the time and effort of canning with a quick pickle ready to eat in just a few hours. Get the recipe here.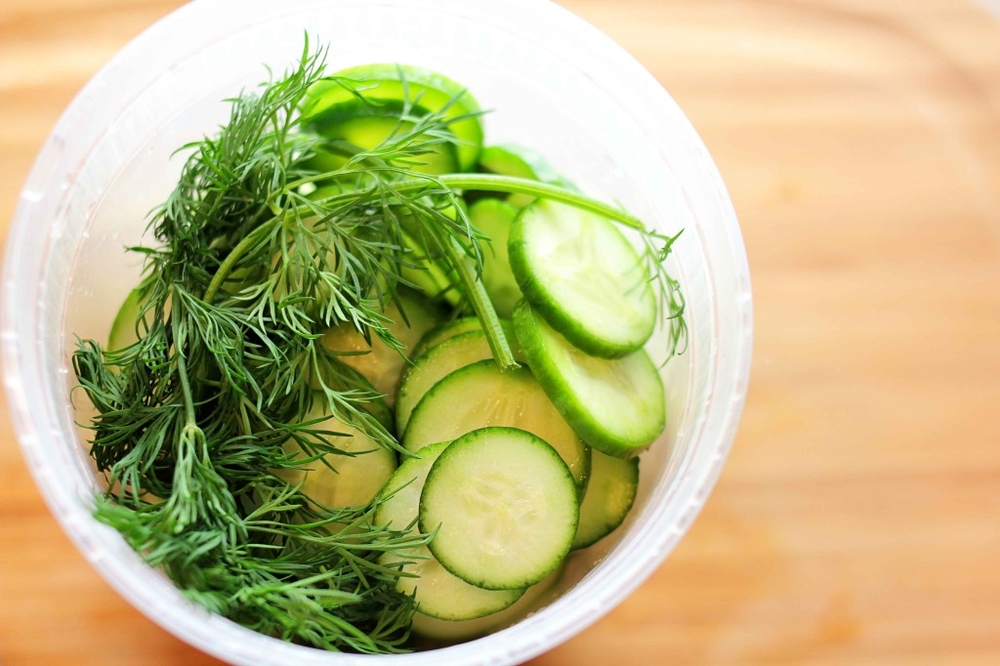 Photo
---
Mint – Traditional Mojito
Light and just a little sweet, mint comes in many varieties, from chocolate to ginger to lemon and beyond. Spearmint and peppermint are the most common types but the kind you'll find at the grocery is usually simply labelled 'mint' and it's an warm, earthy addition to the classic mojito. Get the recipe here.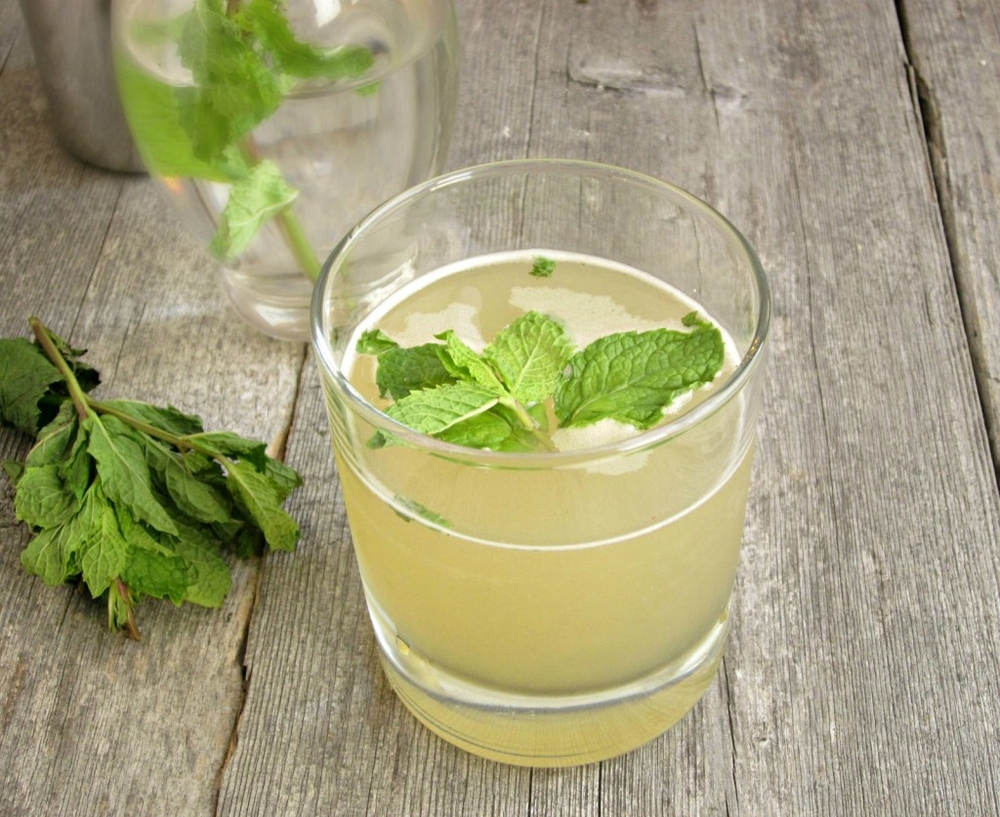 ---
Our Favourite Herb Gadgets: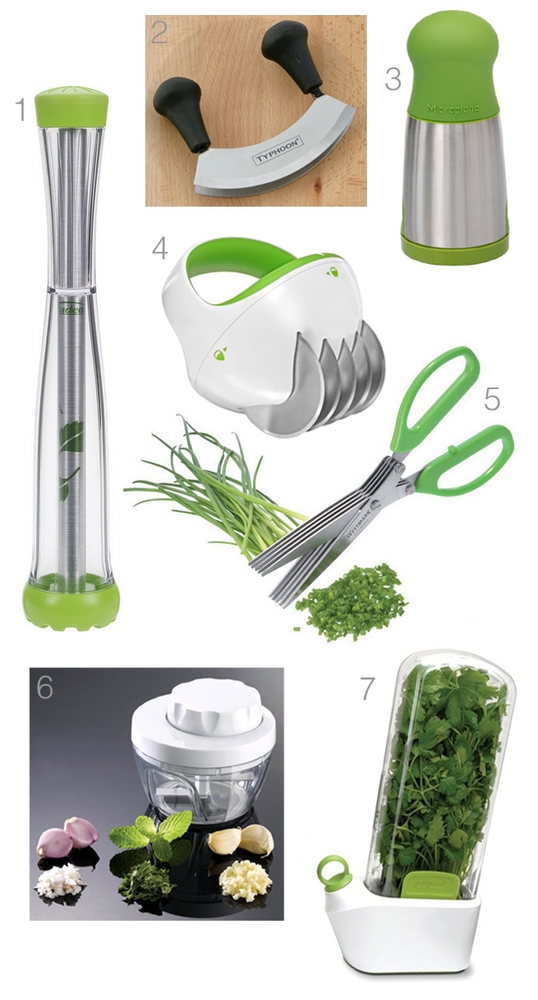 SHOP THE ITEMS:
1. Trudeau Muddler - Available, here.
2. Port-Style Mezzaluna Set - Available, here.
3. Microplane Herb Mill - Available, here.
4. Zyliss FastCut Herb Tool - Available, here.
5. Herb Scissors - Available, here.
6. Mini Chopper - Available, here.
7. Prepara Herb Savor - Available, here.
---