For warmer days, swap out your hot drink for a cool, colourful, and refreshing alternative! Try these delicious cocktails and mocktails that pair perfectly with your next fabulous soirée, in the comfort of your home.
---
Orange & Mint Mojito
Nothing says summer more than a mojito! Try out this twist on a classic mint mojito by squeezing some fresh oranges into the mix.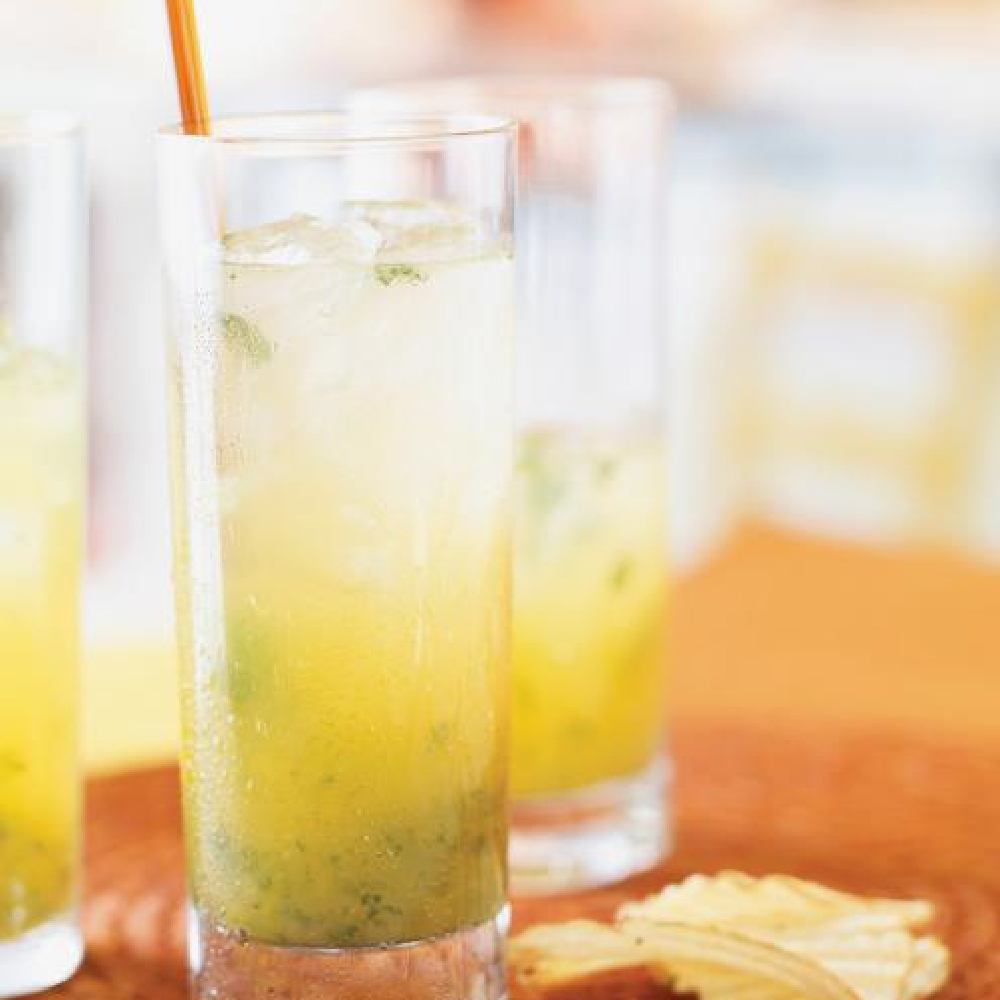 Orange & Mint Mojito | RICARDO (ricardocuisine.com)
Ingredients
20 fresh mint leaves
¼ cup sugar
2 cups cold club soda or soda water
¾ cup white rum
¾ cup orange juice (preferably freshly squeezed)
¼ cup lime juice
½ orange, thinly sliced
Ice
Preparation
In a mortar, crush the mint with the sugar. Pour into a pitcher. Add the remaining ingredients, except for the ice cubes, and stir to combine.
Serve in highball glasses filled with ice. Garnish with orange slices.
---
Mojito Mocktail
A mix of lime and mint, this alcohol-free drink is packed with flavour and can quickly turn into your new go-to drink.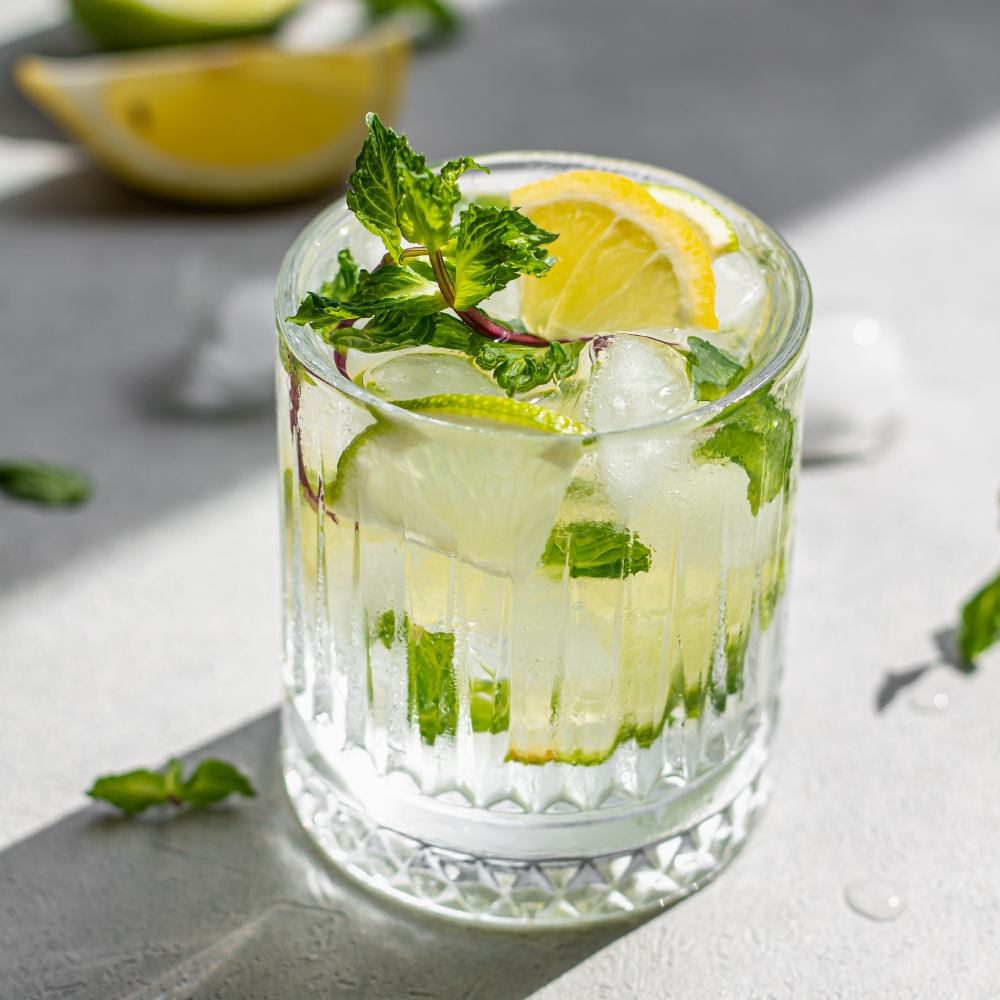 Mojito mocktail recipe | BBC Good Food
Ingredients
1 tbsp sugar
Small bunch mint
3 limes, juiced
Soda water
Preparation
1. Muddle the sugar with leaves from the mint using a pestle and mortar (or use a small bowl and the end of a rolling pin).
2. Put a handful of crushed ice into 2 tall glasses. Divide the lime juice between the glasses with the mint mix. Add a straw and top it up with soda water.
---
Piña Colada
Transport to the tropics with the iconic piña colada! This signature cocktail that dates back to 1950 is easy to make and is sure to satisfy your sweet tooth.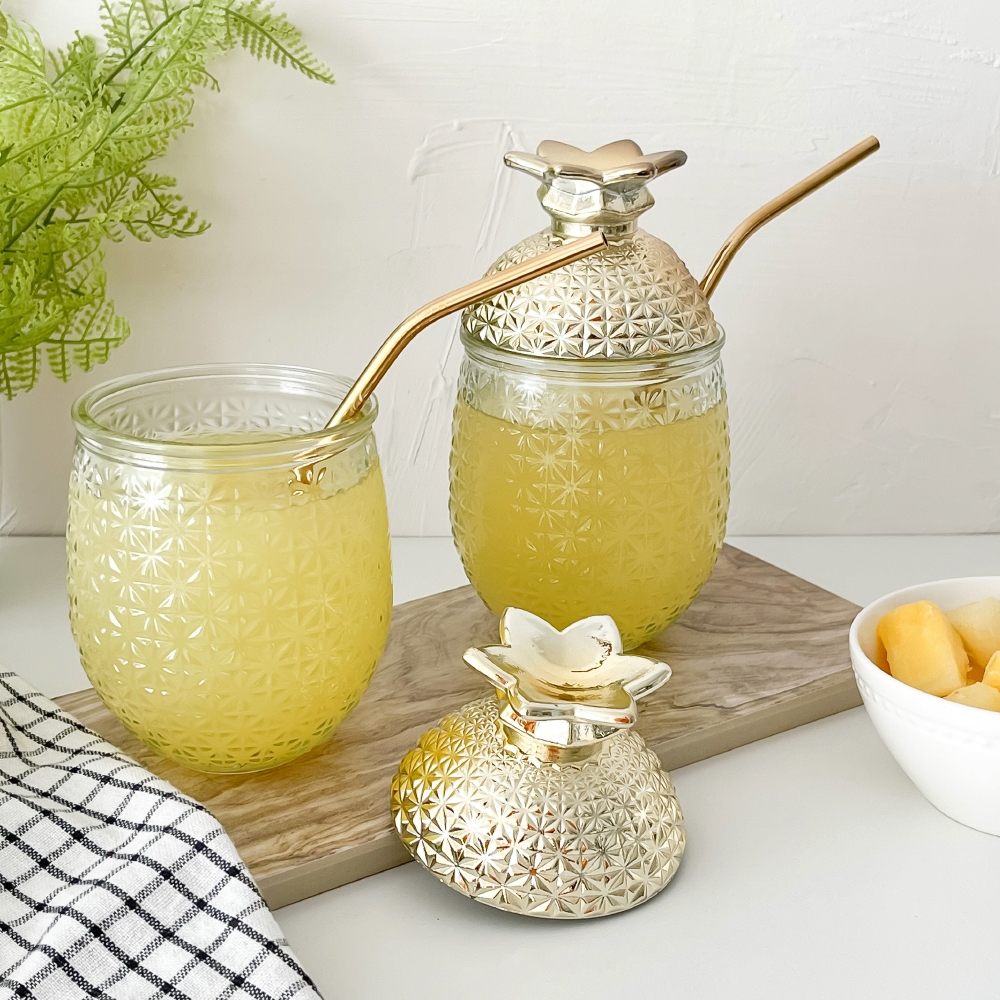 Piña Colada | RICARDO (ricardocuisine.com)
Ingredients
Cocktail
1 cup of fresh, ripe pineapple, diced
½ cup ice cubes
3 oz sweetened coconut cream
2 oz dark rum
Garnish (optional)
1 maraschino cherry
1 slice pineapple with peel
Preparation
Cocktail
1. In a blender, purée all of the ingredients until smooth. Pour into a tulip glass. Garnish
2. Thread the cherry and pineapple slices onto a cocktail stick. Place on the rim of the glass, if desired.
---
Virgin Piña Colada
This icy, creamy, and coconut drink is so refreshing and rich, you'll forget its alcohol-free. Garnish with a little umbrella and fruits for an added tropical touch.
Virgin Pina Colada - Oh So Delicioso
Ingredients
2 cups pineapple juice, chilled
½ cup cream of coconut, chilled
¼ cup coconut cream, chilled
3-4 cups of ice
2 cups pineapple juice, chilled
½ cup cream of coconut, chilled
¼ cup coconut cream, chilled
3-4 cups of ice
Preparation
In a blender, add all ingredients and 3 cups of ice and blend until smooth.
Add additional ice and blend again until desired consistency.
---
Margarita Cocktail
Make your very own classic Margarita! Salt-rimmed glasses, fresh lime juice, and tequila make this cocktail a refreshing patio beverage.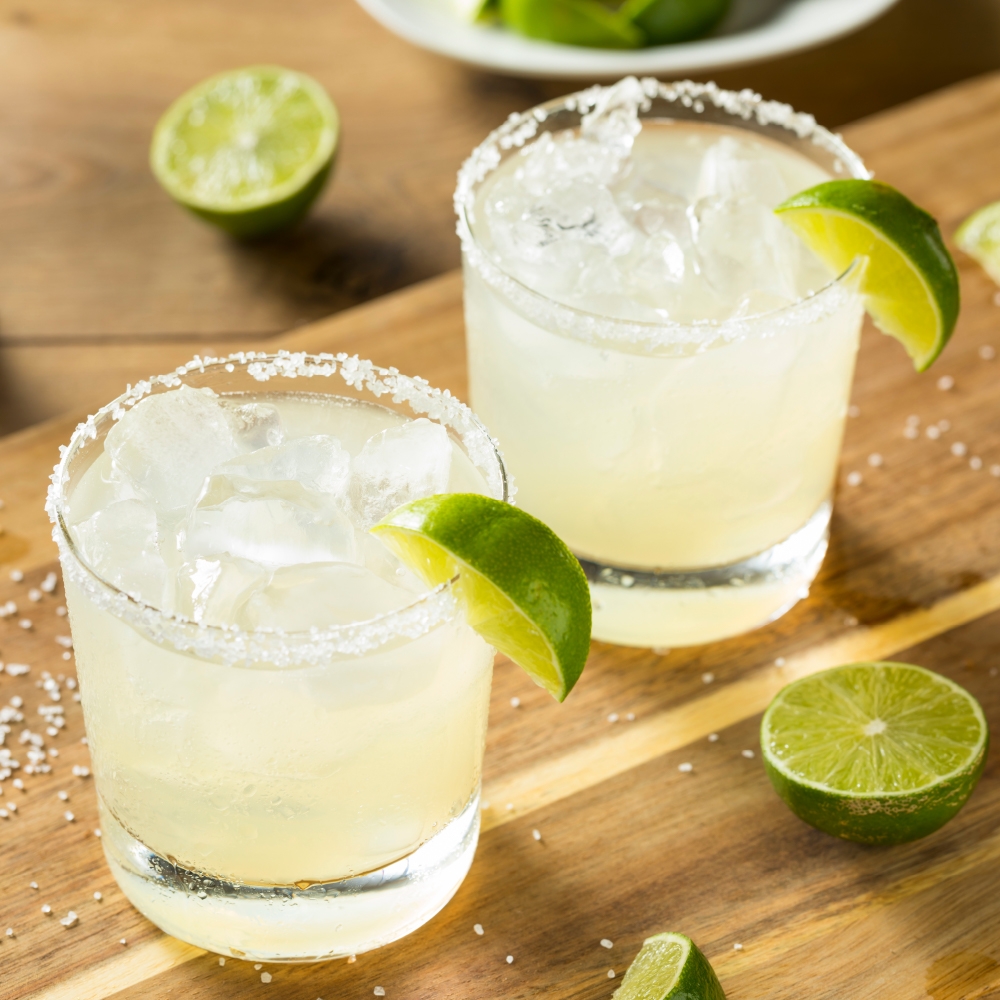 Real Margaritas Recipe | Ina Garten | Food Network
Ingredients
1 lime, halved
Kosher salt
½ cup freshly squeezed lime juice (5 limes)
2 tablespoons freshly squeezed lemon juice (1 lemon)
1 cup Triple Sec
1 cup white tequila
2 cups ice, plus extra for serving
Preperations
1. If you like margaritas served in a glass with salt, rub the outside rims of glasses with a cut lime and dip each glass lightly into a plate of kosher salt.
2. Combine the lime juice, lemon juice, Triple Sec, tequila, and ice in a blender and puree. Place extra ice in a cocktail shaker. Fill with margarita mix, shake well, and strain into glasses.
---
Margarita Mocktail
This recipe is a mix of sweet and tart and can be enjoyed by all ages. A fantastic and diverse option for a hot day, savor this cocktail no matter the season.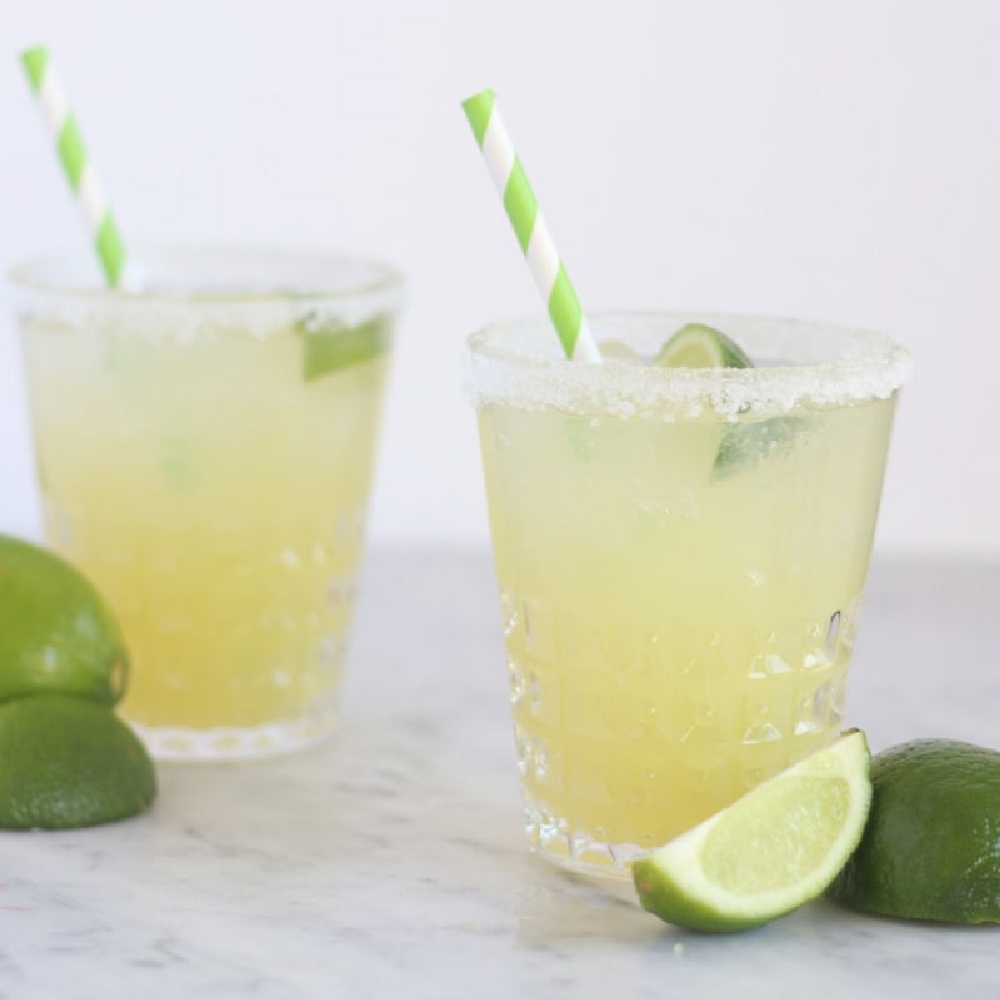 Margarita Mocktail Recipe — Liz on Call
Ingredients
2 cups limeade
¾ cup orange juice
¼ cup simple syrup
½ - 1 cup club soda
Sugar and coarse salt for the rim
Limes for garnish
Ice
Preparations
Mix limeade, orange juice, and simple syrup in a small pitcher.
Mix together equal parts sugar and coarse salt and pour onto a plate.
Slice lime and run lime slice around the rim of each glass and then dip it into the sugar/salt mixture to coat the rim.
Fill the glass 1/2 full with ice.
Pour the limeade mixture into a glass, almost to the top of each glass.
Top off the glasses with a little club soda.
Add a lime wedge to squeeze into each drink.
---
Elevate your hosting game and mix the perfect cocktails and mocktails by adding these must have mixology accessories to your bar cart.