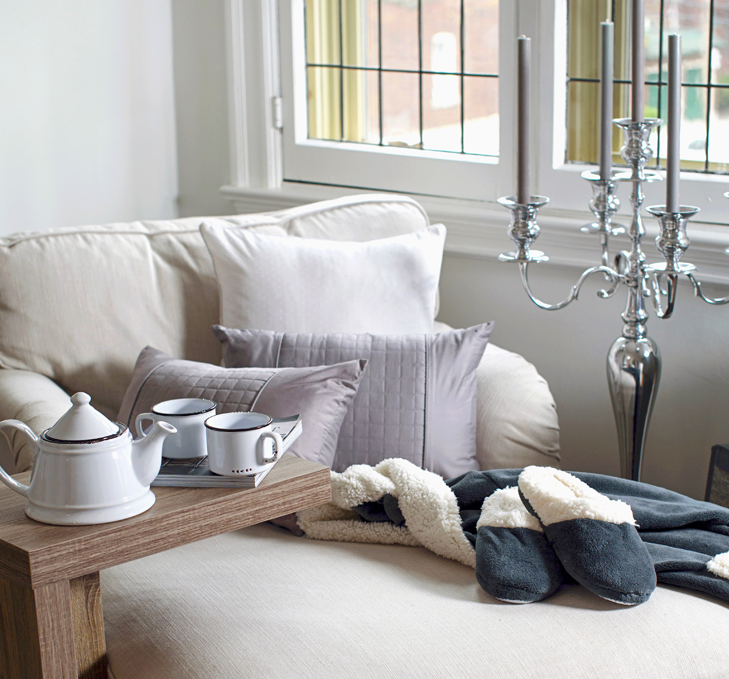 The living room is the heart of the home—it's where friends and family gather to relax, socialize or even play. Therefore, it's essential for setting the home's overall mood while retaining a welcoming atmosphere. If yours is beginning to feel a little stale, it's time to reinvigorate the space for the new season!
---
1) Use Textiles to Try Different Styles
Throw pillows and cushions add colourful accents to the living room, and you can switch them out to effortlessly revise your room's colour palette and visual temperature. When freshening up for the spring, try introducing cushions with warm colours that aren't too vibrant or busy. A more relaxed look is perfect for spring, with more energetic accessories for summer.
Shop all decorative cushions >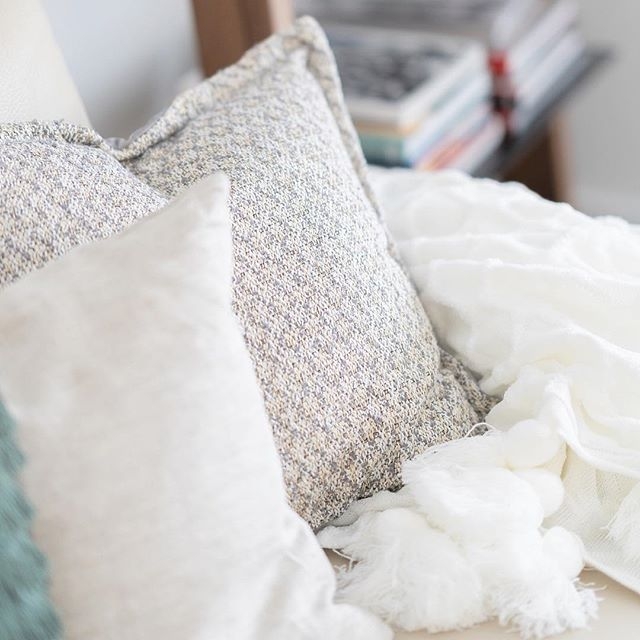 ---
2) Anchor the Look with Seating
Much like cushions, seating helps to coordinate a room's colour palette. While chairs, ottomans and benches serve as accents of colour, they also make for great anchors to a room's look—and you can mix and match styles using cushions and throws, keeping the room's feel dynamic.
How you approach seating depends on whether your living room skews more casual or formal. For casual rooms, opt for bright colours when it comes to accent seating. A pink foldable ottoman is a bright (but unassuming and versatile) example. More formal arrangements might require something like this Hattie accent chair- neutral, stately and elegant—which is perfect for lounging on lazy, sunny afternoons.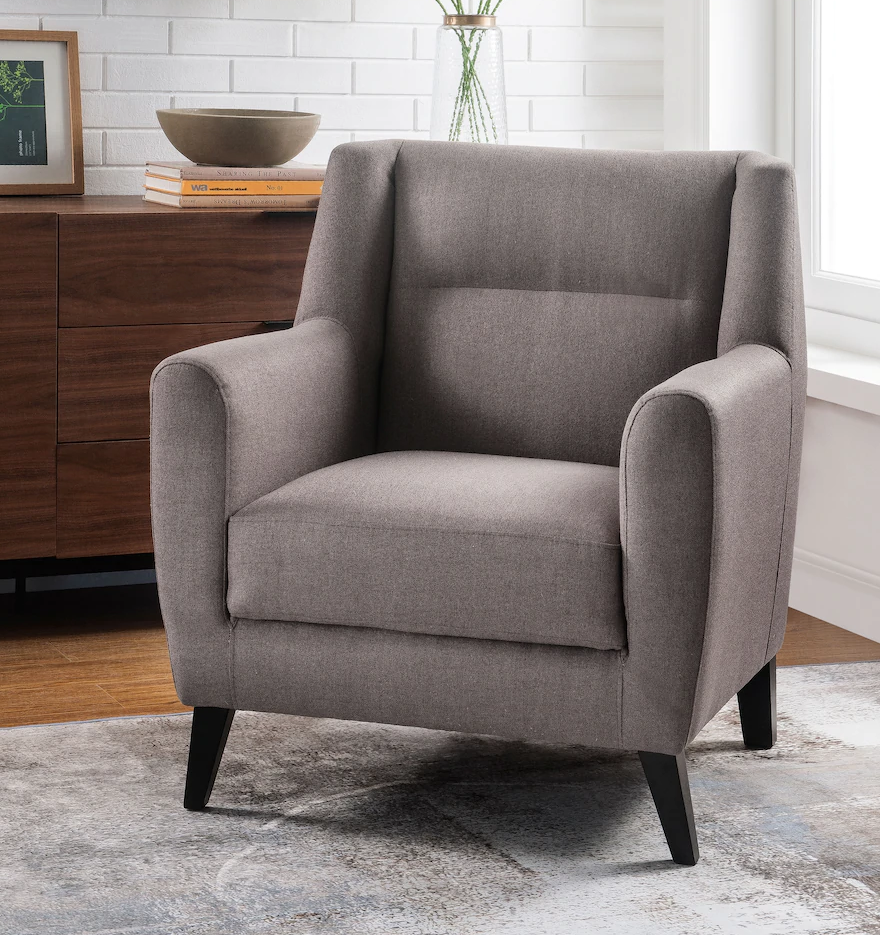 ---
3) Set the Scene on Tabletops and Surfaces
You may change the overall mood of a space with careful consideration to the tchotchkes and table ornaments you use. These little accents should remain seasonal, and spring is a great time to open the space up with touches of whimsy. Switch out photos and art for ones that reflect the time of year, and bedeck surfaces with decor evoking nature.
Collage photo frames make it easy to showcase fun memories and scenic views—and this Edge multi picture frame is an object d'art in itself thanks to its interestingly angular shape. For a chic & elegant look, check out our gold Kate Spade frame.

---
4) Vary Your Lighting with Different Options
It's time to brighten up the room! Before we discuss lamps, let's make one thing clear: you need to let in as much sunlight as possible. Natural light goes a long way to making a room feel bright, fresh and warm. Switch out blackout curtains for something lighter, and let in the sun!
With that out of the way, let's talk other lighting solutions. When it comes to table lamps, go for ones with attractive colours and shapes. The Iris glass lamp collection, for example, comes in colours both bright and neutral in a smart, modern shape. We also love our new Penelope table and floor lamp (available in black & white).
When choosing lighting solutions, consider how you use your living room. Do you often entertain? Is this a space for solitude relaxation—or maybe even some late-night working or hobby making? Consider whether a strong injection of light or something moodier is most appropriate for your needs.

---
5) Add Some Life by Going Green
Finally, there's no better way to reinvent and reinvigorate the living room than to give it some life. With the help of a few cute plants and flowers (hello new Alto Standing Planter Collection!), you can really welcome spring into the home.

---