One of the most exciting parts of a new school year for university students (especially first-timers) is moving into their dorm room. This is a space that your child can truly call their own, outfitting it with decor and furniture that suits their preferences and personality. Help your student start the new year off right by taking care of some dorm room essentials. From home necessities to fun decor, we've got a list of everything your child will need.
---
Bedding
The most important dorm-room necessity for your teen is where they'll spend a good third of their day: in bed. Quality bedding will not only ensures a good night's sleep but looks good, too. You can browse all our offerings for complete bedding sets, but we love the Essential Bedding collection and Daydream Bedding collection in particular.
Once you've got that sorted, consider gifting your teen with a nice pillow to help them sleep comfortably. A memory fiber pillow conforms to how you sleep while still providing ample support, ensuring maximum comfort. A microgel pillow is hypoallergenic and soothes the skin. Looking for the best of the best? Try our Prima Ultra or Royal Sovereign collections. (includes pillows & duvets).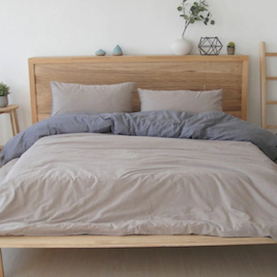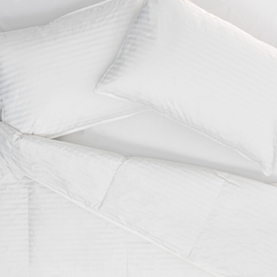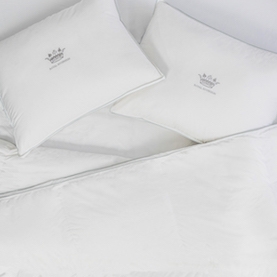 ---
Home Necessities
Transform a dorm room from drab to fab with window curtains. No one wants to stay beholden to unsightly dorm blinds. Browse our collection of patterned and solid curtains which will instantly enhance the look of the dorm.
And speaking of curtains, a good shower curtain is essential to brighten up the bathroom (if your student has one of their own). Make shower clean-up a little easier for your child with a starfish-shaped hair catcher that reduces clogs. Finally, don't forget plush towels that accommodate any colour preference.
When it comes to storage, gift your student some tools that help with organizing. A hanging organizer is great for organizing folders, papers and other items your child will need to keep organized at home. An expandable hanging bar is essential for dorm dressers, almost doubling the amount of clothes that can hang within them.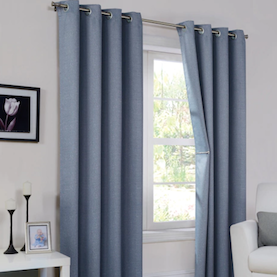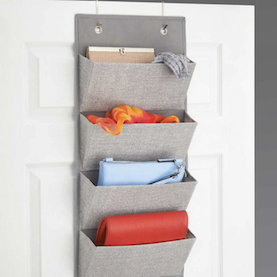 ---
---
Decor
When it comes to dorm decor, there's probably no simpler way to liven up a space than adding some flowers, plants and planters. A succulent garden—small enough to fit comfortably on a desk or windowsill—is a great choice for busy students because it requires little upkeep compared to other plants.
When it comes to light, consider options that allow spot-lighting on desks or ones that allow for a relaxed atmosphere. The Unik desk lamp is a great option for late-night studying, drawing and crafting. As for overall room atmosphere, we love this set of stringed pineapple-shaped LED lights.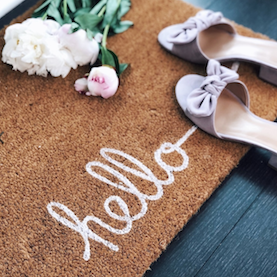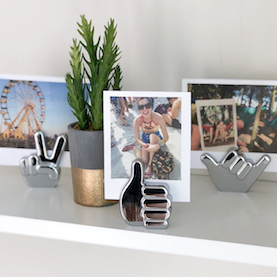 ---
---
Don't Forget Some Tech
Devices like phones and tablets are increasingly important for everyday student life. Get your student an alarm clock that doubles as a multi-charger so their devices will "wake up" just as recharged and ready for the day. And if your child needs an extra boost of their own, get them a Hamilton Beach Coffee Machine that is compact enough to fit comfortably in a dorm.