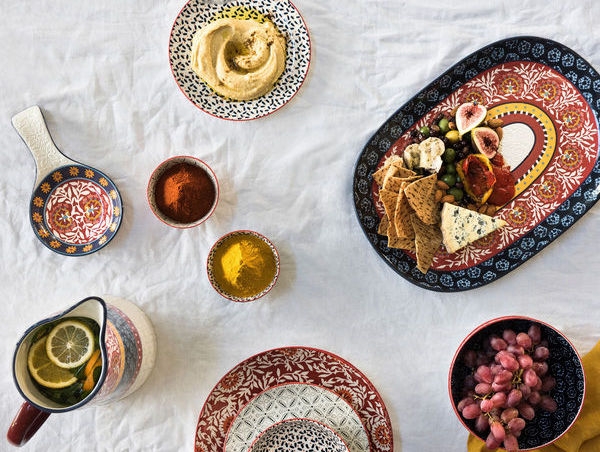 Thanksgiving is quickly approaching—but are you ready? The big meal can be tough to plan for: multiple-course meals, invitations, preparing for overnight guests and more. But one aspect of Thanksgiving dinner planning that you can easily take care of now is choosing the tableware you'll use to serve up the feast. Whether you want a look that's sophisticated or Boho for your Thanksgiving table, these are some of our favourite options of plates, glasses and more for Thanksgiving.
---
Plates
If you want your Thanksgiving table to be classy and impressive, our first recommendation is this beautiful Casual Radiance dinnerware collection from Lenox. Simple in design, the plates' gilded rims should look great with an autumnal palette—and can pull double-duty for a Christmas feast a few months from now, too. A similarly versatile dinnerware set is the 16-piece Impressions set, which includes four bowls, dinner plates, side plates and a mug each with a delicate leaf design. If you prefer a super-simple look that's still sure to impress, consider a basic white dinnerware set like the Vendome dinnerware collection, which features a bold and attractive square shape.
---
Serveware
Some prefer a dinner table that's a bit more rustic rather than refined. Thanksgiving is a time to revel in fall's bounty, so it's a good opportunity to break out more textured and bohemian accents. The Boho serveware collection from Maxwell & Williams is an excellent fit for fall festivities. For something rustic, check out all the options available in the Chalet Chic Collection.
---
Flatware
Few in the culinary world are more difficult to impress than Gordon Ramsay, so invite the world-famous chef to your Thanksgiving dinner with a flatware set even he can approve: the Gordon Ramsay Maze set. This flatware set includes 20 pieces to sit four. For those chasing a darker palette with their Thanksgiving tablescapes, the Arrezzo Brushed Black 20-piece set is ideal.
---
Glassware
Serving cocktails or wine? The Highland glassware collection by Nachtmann is made from beautiful crystal glass. Including both tumblers, tall glasses and a decanter, the collection works for several different beverages. If you're in need of an affordable set of wine glasses, the Nadia collection is your best bet.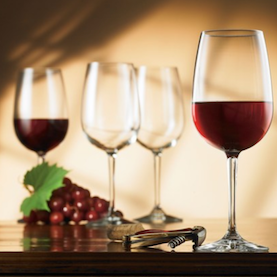 ---
Dessert Trays
Don't forget serving tools for dessert, too. If serving pie or cake—might we recommend carrot cake or pumpkin pie for the holiday—a Danesco cake plate and dome will keep it fresh until ready to serve. Alternatively, you might prefer serving smaller treats like cupcakes or eclairs. If this is the case, the BIA serveware collection of trays is perfect.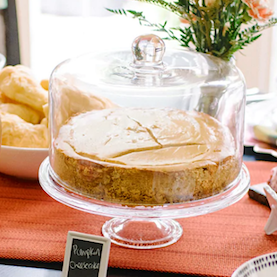 ---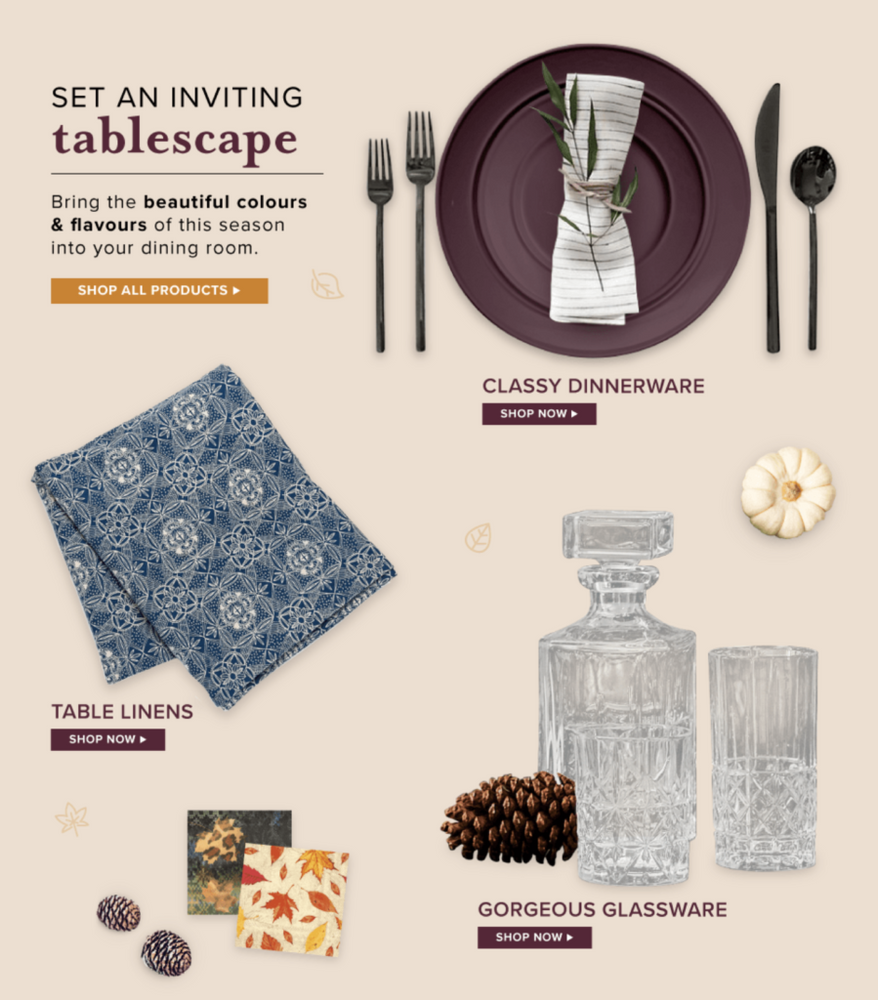 ---