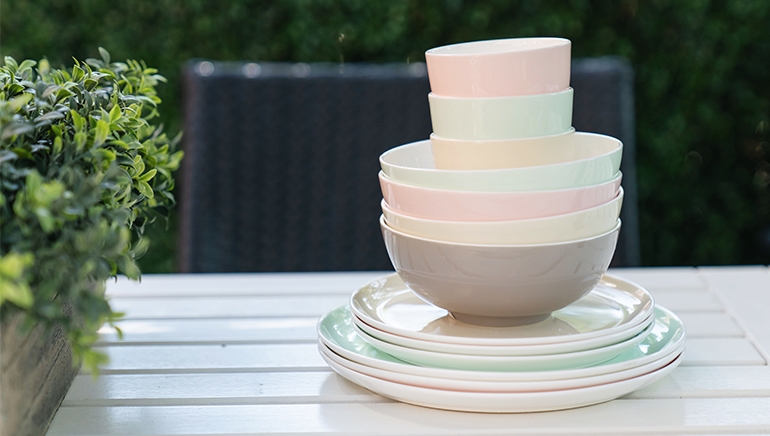 Tired of plain white dishes? Dinnerware doesn't have to be boring! In fact, we think it can be pretty colourful and exciting.
That's why we've rounded up some of our most beautiful and bold dinnerware collections to add extra flair to your dining room table.
Feast your eyes!
---
1. Kate Spade Brook Lane Dinnerware Collection
You can't go wrong with a Kate Spade collection, and these vivid stripes are no exception.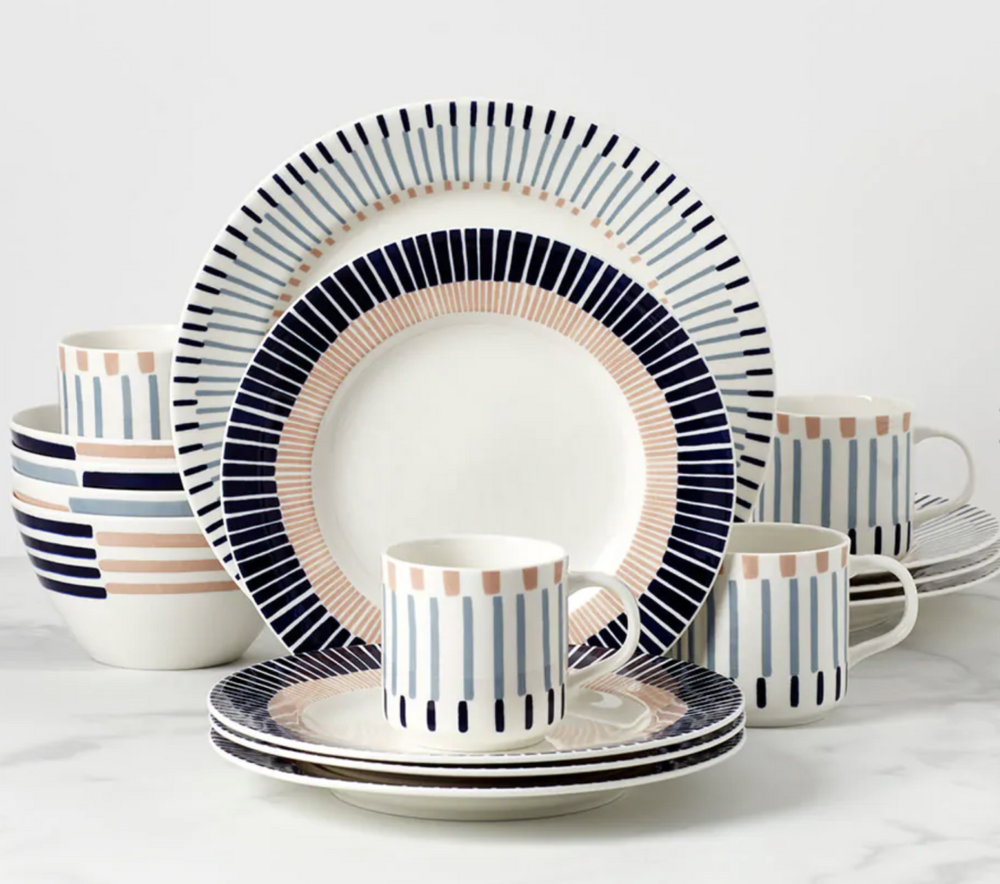 ---
2. Clover Dinnerware Collection (available in mint, blush, taupe, and straw)
These funky shapes are anything but traditional. Enjoy this collection in mint green, blush pink and straw yellow.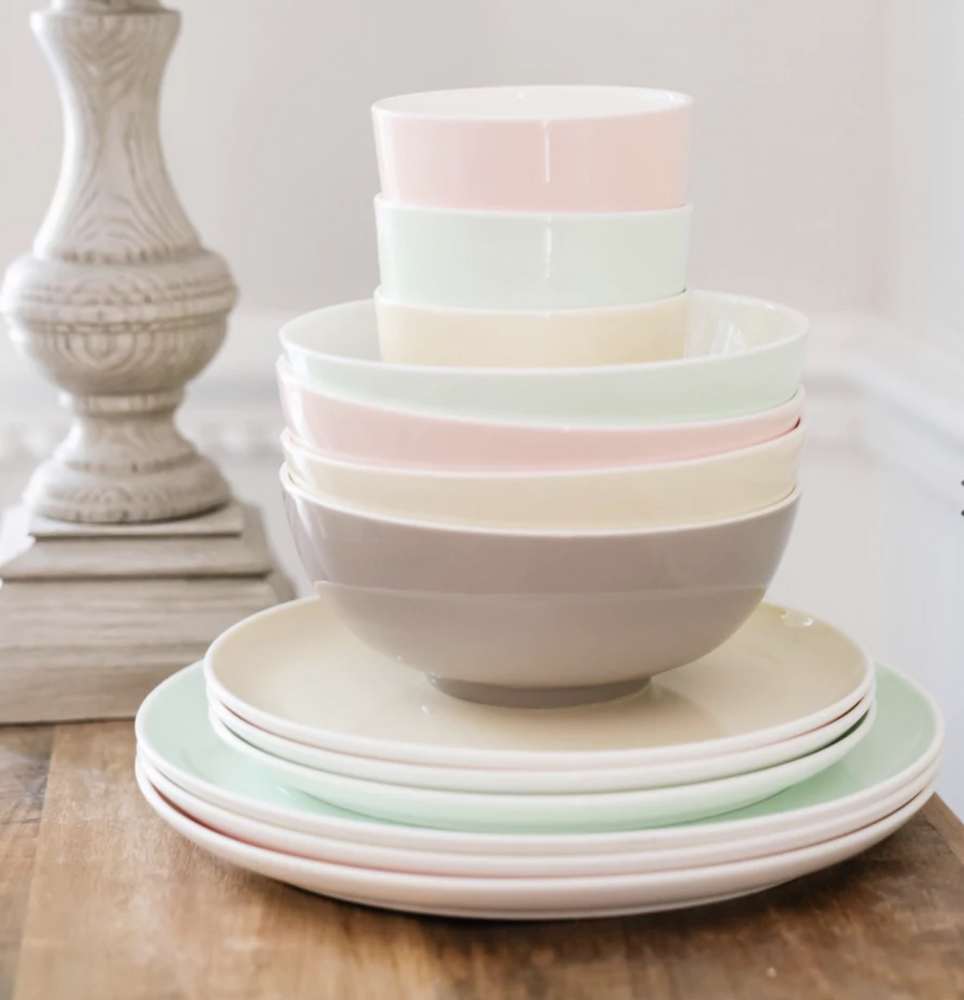 ---
3. Junto Dinnerware Collection by Rosenthal
This green opal collection will have you feeling like you're under the sea. These handcrafted pieces offer a gorgeous, darker styling for your table.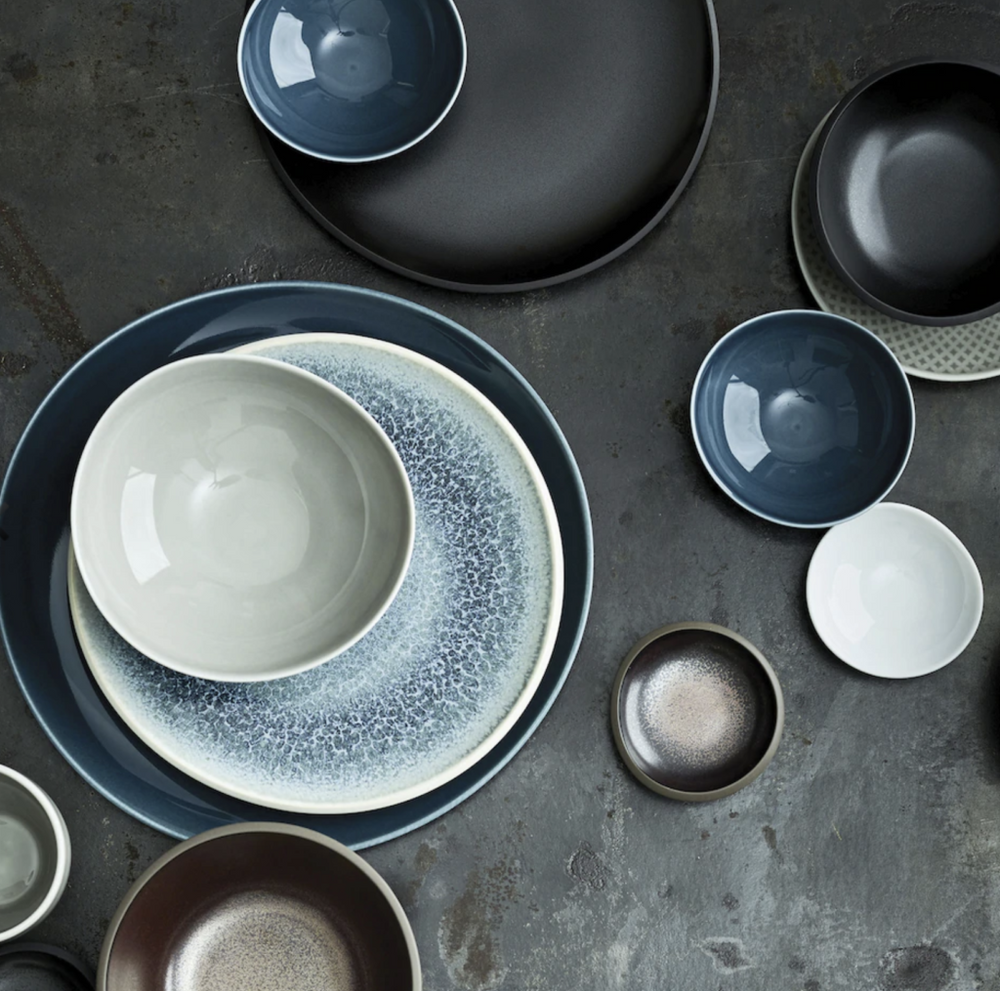 ---
4. Bargello Blue Dinnerware Collection
Made in Portugal, this colourful pattern creates a bohemian rustic style that's sure to stand out.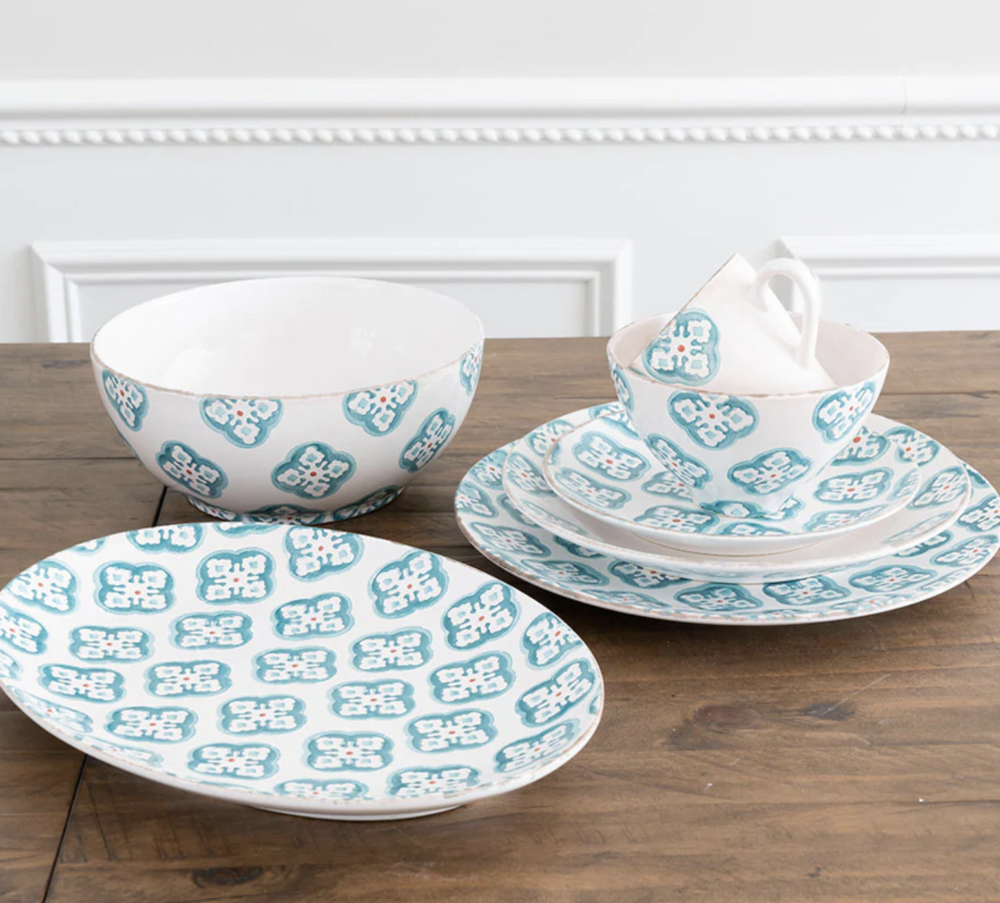 ---
5. Reef Dinnerware Collection by Maxwell & Williams
A perfect geometrical dinnerware set for the summer months, complete with a matching serveware set for all your family dinners.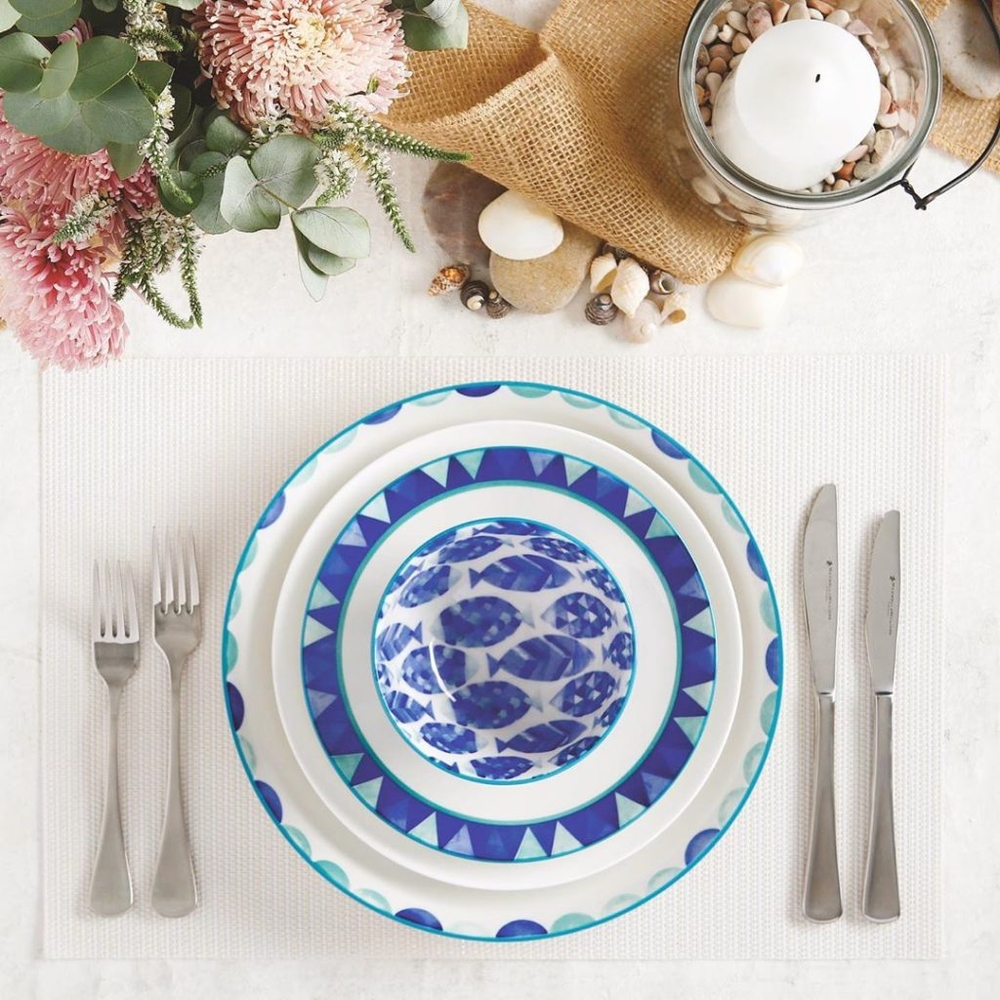 ---
6. Linen Blue Dinnerware Collection by LC Studio
Being bold doesn't always mean being colourful. This dark linen blue set is a standout collection without the rainbow.
---
7. Primavera Tableware Collection by Maxwell & Williams
Based on an original watercolour illustration, this dinnerware set brings a contemporary floral design to your table set up.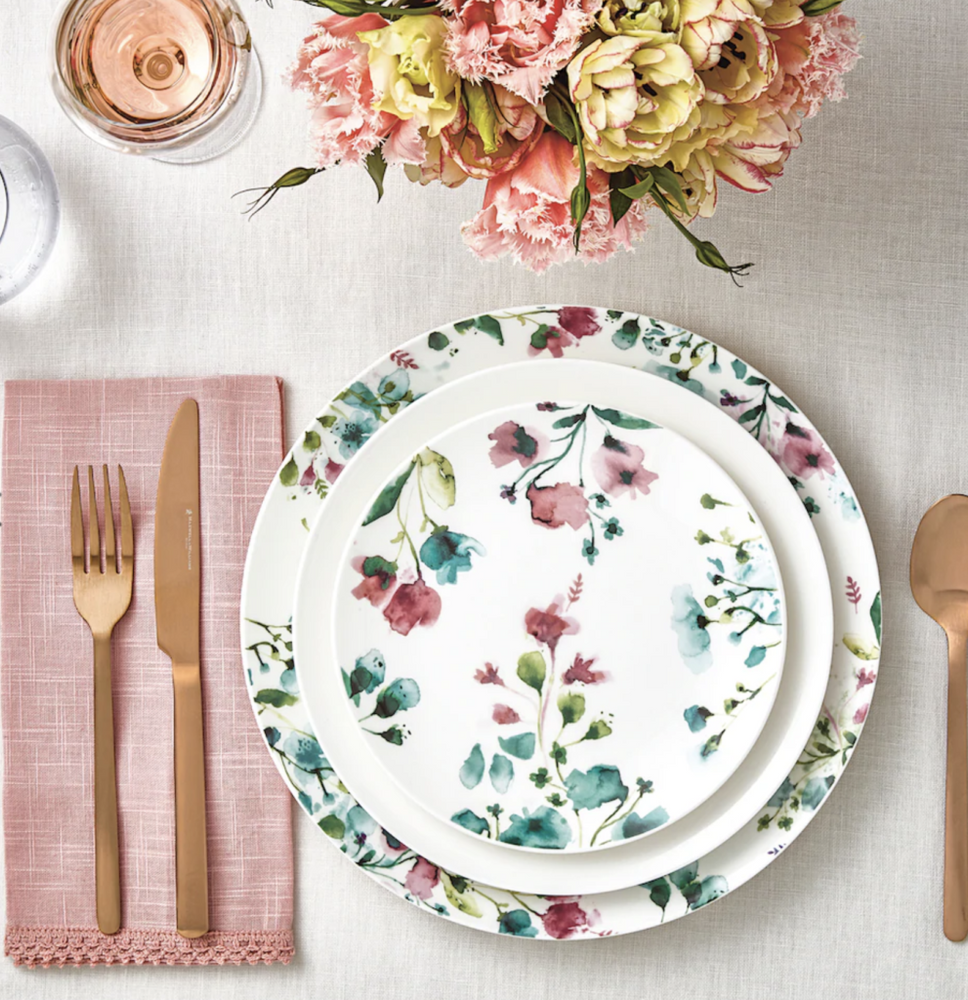 ---
8. French Modern Fruit Dinnerware Collection by Villeroy & Boch
A touch of vintage European styling with a modern flair. This fruit-based collection is definitely a non-traditional choice.

---
9. Pacific Dinnerware Sets by Royal Doulton
The six distinctive designs in this coastal-inspired set all fit seamlessly together. Your guests will love the uniqueness of each dish, as well as the overall appearance when the whole table comes together.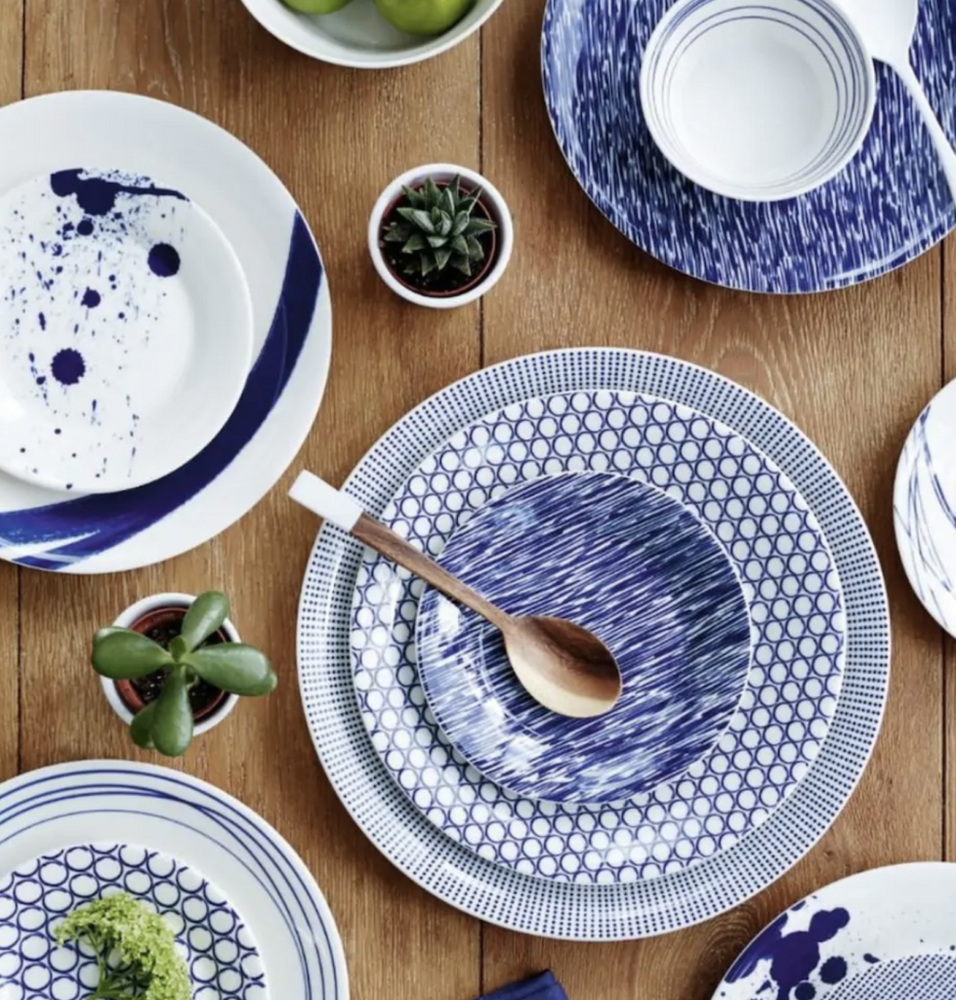 ---
10. Kate Spade Nolita Blush 4-Piece Dinnerware Set
This cute, quirky dinnerware set is sure to stand out. A great collection to add colour to your home all year round.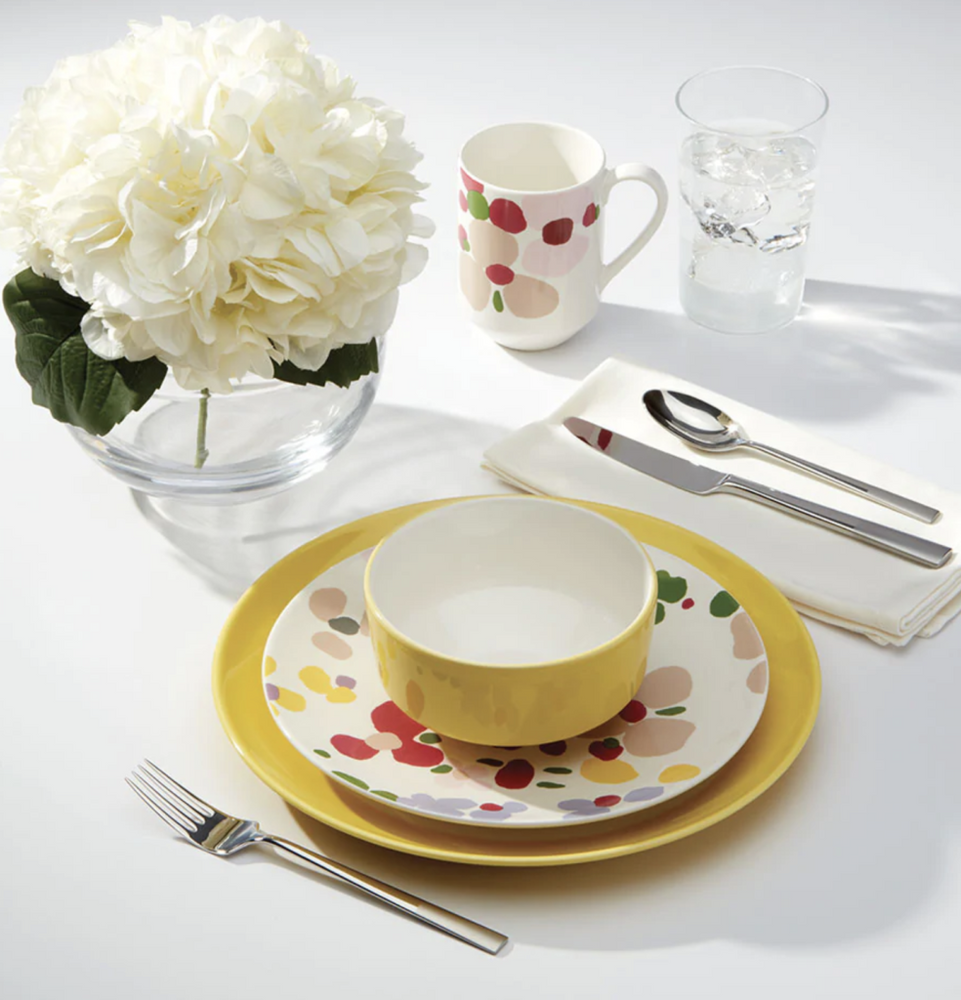 For more dinnerware inspiration check out our dinnerware collections.
---