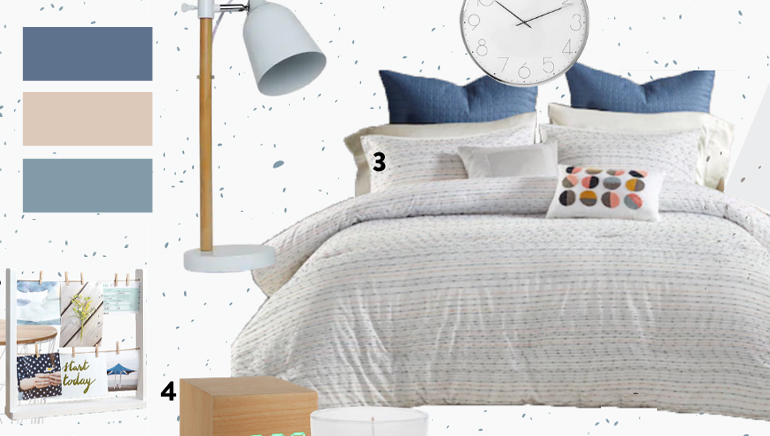 Ever catch yourself daydreaming about spending time at a beach house? You don't have to dream about it anymore - you can bring the beach to your house!
Surrounding yourself with shades of blue and soft wooden tones can keep your house looking crisp and relaxing - just like feeling the cool beach breeze.
---
Bedding:
Starting with the bed, our Tove Bedding Collection has a textured comforter with matching shams that weaves blue threading through the cream-coloured base. This bedspread is soft, plush, and perfect for the relaxing element every beach house encompasses.
---
Accent Pieces:
Adding wooden tones will give the decor a more natural feel. The woody Yael Suspended Mirror makes for a great addition to your bedroom wall. It is a simple accent piece that oozes sophistication with the leather strap detail.Our Yara Storage Basket can be used as a versatile nightstand capable of holding all your necessities. The nightstand's metal geometric pattern keeps the room feeling open and the vibe of your beach-inspired decor flowing through the space.
---
Decor:
As for the accent decor, our Chloe Table Lamp is a minimal and chic item that is perfect to keep by your bedside along with our wooden Beech Clock and delicious Velas Botanica Scented Candles.For finishing touches, set our Votive Tray Holder on your dresser and our Hangit Multi Photo Frame to show off all of your beach house memories.
Happy decorating!
---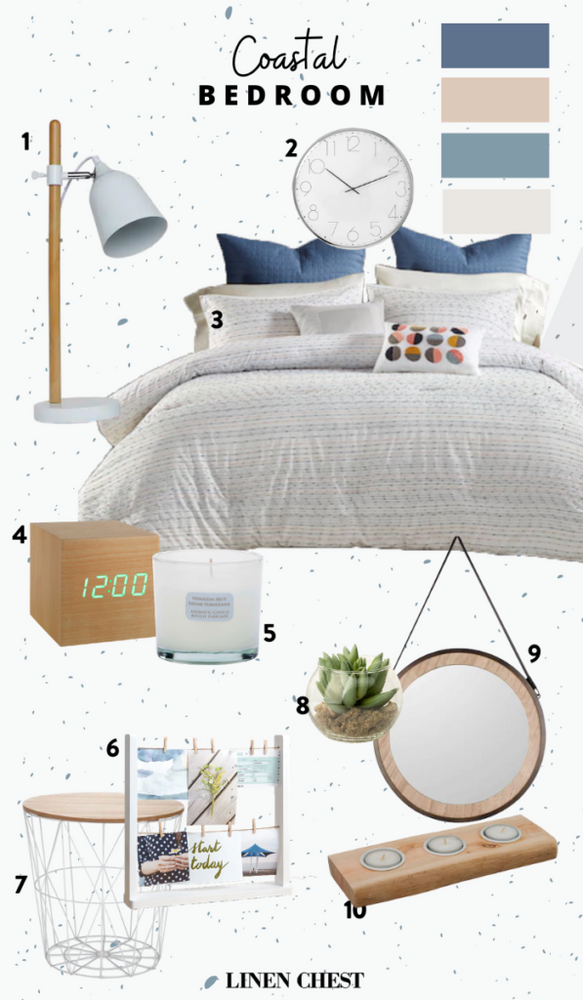 ---
Shop the Items:
---