If you are a novice in the kitchen, a basic chef's knife, a paring knife, and a serrated knife will do. For advanced chefs, a larger collection will likely be necessary. Good knives are meant to last a lifetime and if cared for properly, they will do just that. Today, we're taking a closer look at different knives and their uses. Which is your favourite knife to use? Let us know in the comments below :)
---
KITCHEN KNIVES

1) CHEF'S KNIVES
The all-purpose chef's knife features a wide blade and a pointy end. The most commonly used knife of them all, invest in a good quality, sturdy one that can stand up to wear and tear. Whether you're working with herbs, fruits, vegetables or meat, chopping, slicing or mincing in a smooth, repetitive motion will give you the results you're looking for. See our collection of chef knives, here.


---
2) PARING KNIVES
Similar to a chef's knife but smaller, the paring knife is a kitchen tool staple. As such you'll want to invest in a good quality one. It's perfect for detailed cutting such as skinning mushrooms, preparing garnishes and removing seeds. See our collection of paring knives, here.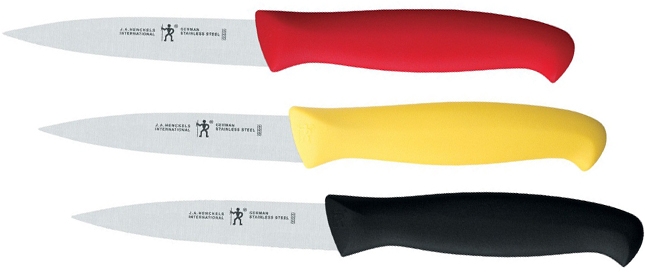 ---
3) BREAD KNIVES
As its name implies, the bread knife is designed to help you easily and evenly slice bread. Featuring a scalloped blade and a straight or slightly pointed end, the good ones will make it much easier to handle breads with hard, thick crusts. See our collection of bread knives, here.

---
4) UTILITY KNIVES
In terms of size, the utility knife lies between the chef's knife and the paring knife. Its scalloped edge does a good job of slicing soft foods such as tomatoes and strawberries, citrus fruits and heads of lettuce or cabbage. See our collection, here.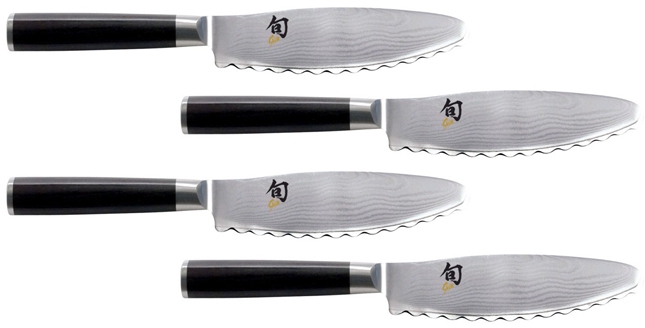 ---
5) BONING KNIVES
Featuring a narrow, lithe blade, the boning knife is used to do the precise work required to remove small bones from poultry, fish and red meat. See our boning knife, here.

---
6) SANTOKU KNIVES
All-purpose kitchen knife originating in Japan, used for slicing, dicing and mincing. It features a flat edged blade with a curved end and can be used in much the same way as a chef's knife. See our collection of santoku knives, here.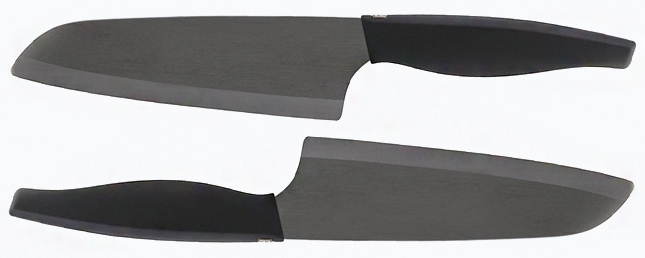 ---
7) CHEESE KNIVES
Cheese knives are usually small and sharp utensils used to cut through soft cheeses. Designed so what's cut doesn't stick to the blade, cheeses handled with a proper cheese knife will appear more attractive (and in tact). See our collection of cheese knives, here.

---
8) STEAK KNIVES
A table knife with a sharp, usually serrated steel blade used to cut precise pieces. See our collection, here.

---
ACCESSORIES
1) SHARPENERS & STEELS
Knife sharpeners are good to have on hand, as knives become dull (and consequently less effective) over time. See our collection of sharpeners, here.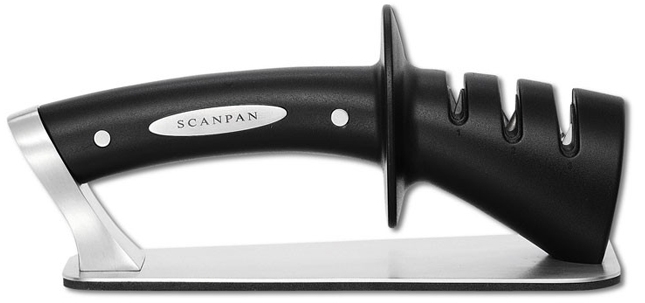 ---
2) STORAGE: BLOCKS & RACKS
Properly storing and organizing your knives when they aren't in use is important. Knife blocks offer and effective and convenient solution. Keeping your knives sharp and within reach, they come in a variety of materials including wood and polypropylene. Knife racks allow you to save space but still keep knives handy. See our collection, here.

---
3) CUTTING BOARDS
Available in a wide variety of materials (such as bamboo, slate and natural wood), the best cutting boards are durable and won't dull your knives. See our collection of cutting boards, here.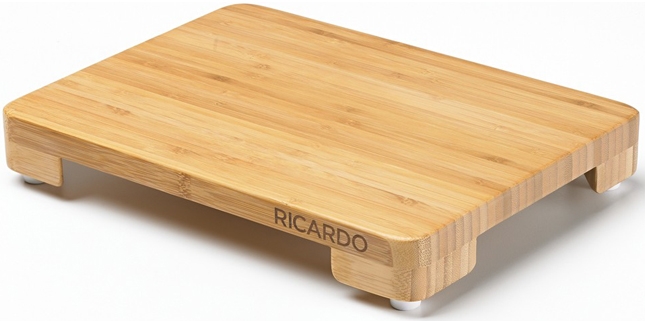 ---

Komachi 9 Piece Knife Block Set
Looking for an all in one? The Komachi 9 piece knife block set is fun, convenient and has colour-coding making it easy to choose the right knife for the job. Colour is made by bonding food-safe FDA-approved resin to high-carbon stainless-steel blades; blades retain super-sharp edges. The non-stick resin coating resists corrosion, making cleaning simple, and helps blades glide through food with ease. Not only are they dishwasher safe, but they'll look really pretty in your kitchen!
Knife block set includes:
• 4-inch tomato/cheese
• 4-inch citrus
• 3-1/2-inch paring
• 6-inch multi utility
• 5-3/4-inch sandwich
• 6-1/2-inch santoku
• 8-inch chef's
• 8-inch bread
• Clear acrylic block
Love it? Get it, here. (Psst! It's on sale!)