This Father's Day think outside the box and surprise dad with something he'll be excited to receive! Dad's can be difficult to shop for, so we've put together a list of 25 Father's Day gifts (including something for everyone). Whether your Dad loves grilling, entertaining, or keeping his fitness in check, these gift ideas are sure to please any type of Dad!
---
1) Gifts For The Decorating Dad
Update your Dad's décor by giving him something to spruce up his home office or man cave with one of these great gift ideas.

SHOP THE ITEMS:
1. Renfrew Stool 2. Mustache Cushion 3. Aluminum Bark Picture Frame 4. Globe 5. Magazine Holder 6. Lounge Chair
---
2) Gifts For The Entertainer
Perfect for the Dad who loves to entertain, these gifts will be right up his alley!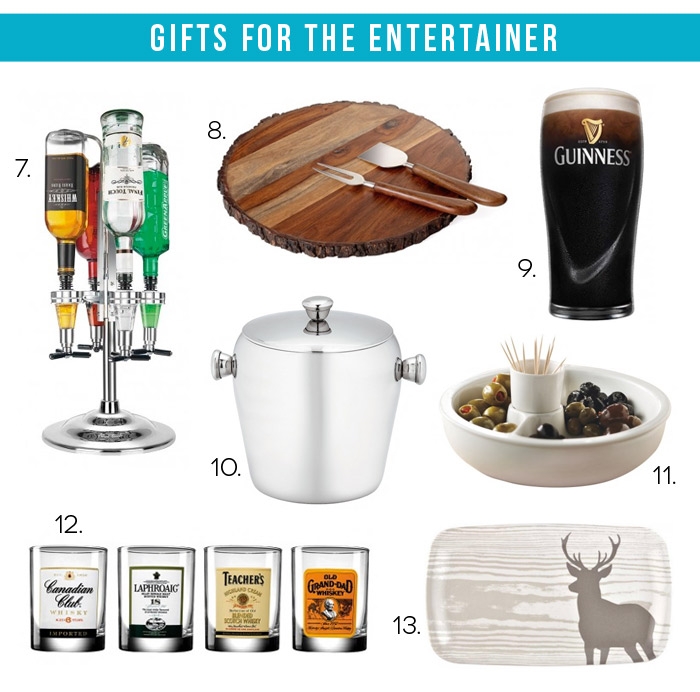 SHOP THE ITEMS:
7. Bar Caddy 8. Cheese Board 9. Guinness Glasses 10. Ice Bucket 11. Olive & Nut Bowl Set 12. Top Shelf Glasses 13. Serving Platter
---
3) Gifts For The Fit Father
Always keeping his fitness in mind, these gifts are great for the Dad who never misses a day at the gym.

SHOP THE ITEMS:
14. Batter Shaker 15. Banana Holder 16. Pepper Grinder 17. Digital Food Scale 18. Wide Mouth Juicer
---
4) Gifts For The Grilling Guru
These gifts will come in handy all summer long while grilling his favorite meals!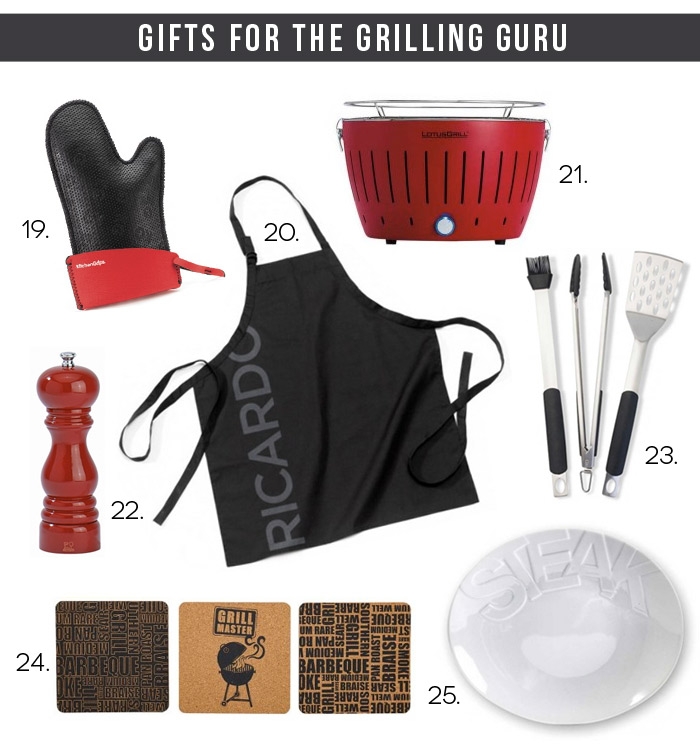 SHOP THE ITEMS:
19. Oven Mitt 20. Apron 21. Smokeless Charcoal Grill 22. Pepper Grinder 23. BBQ Tool Set 24. Cork Trivets 25. Steak Plate
---