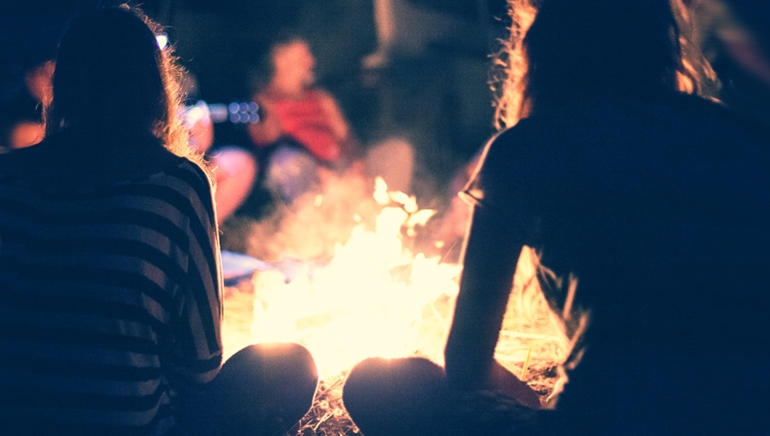 Roasting food over an open fire brings out flavours, adds texture, heightens aromas, and sure beats being cooped-up inside on a warm summer evening. Hungry? Here are some delicious bonfire recipes:
---
1) Grilled Shrimp Cocktail
This flavourful appetizer is delicious roasted over an open flame. Just add a dollop of oil, and season with salt, pepper and smoked paprika before cooking. To make your own chilli cocktail sauce, get the recipe here.

---
Balsamic and Mustard Sausages
More than just your average hot dog, these tangy sausages served with a fresh bun are great for lazy tasty summer meals with friends and family. Get the recipe here.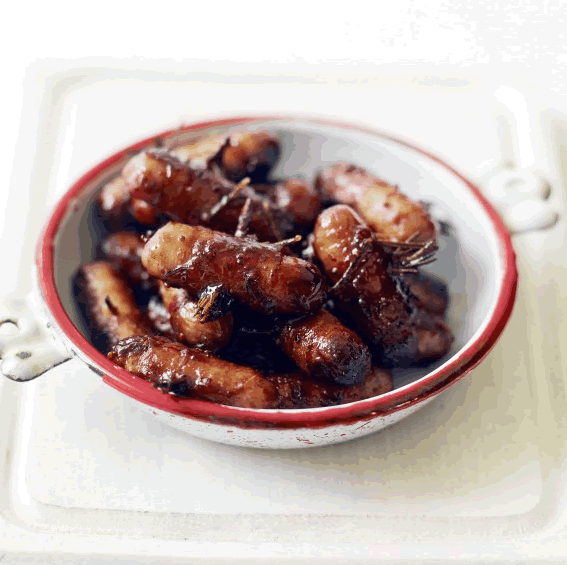 ---
3) Refried Bean Quesadillas
To satisfy your hunger and go meatless, try making this easy refried bean quesadilla at your next gathering. Get the recipe here.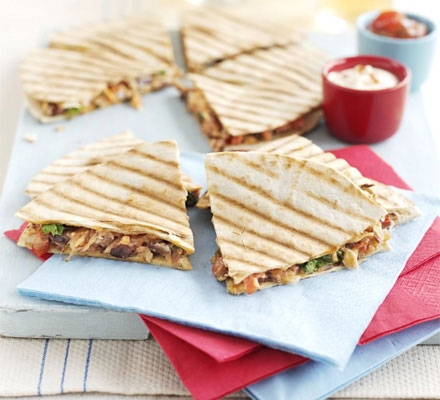 ---
4) Panko Mac n' Cheese
Panko crumbs and gruyère cheese add a bit of crunch and flavour to this reliable mac n' cheese recipe — perfect for camping trips or backyard bonfires. Get the recipe here.

---
5) Mexican Grilled Corn
Elote, or Mexican grilled corn, is essentially corn-on-the-cob encrusted with creamy parmesan goodness. Get the recipe here.

---
6) Rocky Road Bananas
Chocolate, marshmallows, bananas and syrup — what's not to like? Cut a slit lengthwise on a banana, add chopped up chocolate and marshmallows, wrap in foil, and toast over a fire. Sprinkle on syrup and crushed biscuits for a scrumptious campfire treat. Get the recipe here.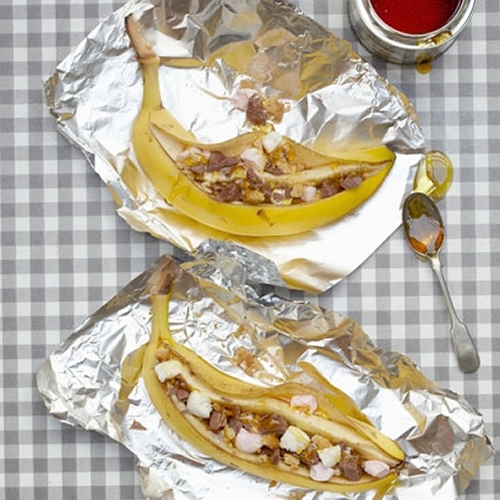 ---
7) Campfire Baked Apples
Apples, butter, cinnamon, and a pinch of sugar are all that's needed in this classic bonfire recipe. Kids will love making this too. Get the recipe here.

---
8) Campfire Pies
You'll need a sandwich iron to make sweet campfire 'pies.' Spread your favourite fruit fillings or preserves on two slices of bread, sprinkle a bit of cinnamon and sugar and press together over the fire for five minutes. Get the recipe here.

---
You Might Need:


SHOP THE ITEMS:
1. Lodge Logic Double Play Reversible Griddle
2. BBQ Devil Tool Set
3. MeeMe 19.5"x11.5" large rectangle tray-kiwi
4. Ricardo Stainless Steel Appler Corer with Non Slip Grip Handle
5. Ricardo Apron For Women
6. KitchenGrips Chef Mitt Large Cherry
7. Coloured glass " Mason Jar" 680ml assorted
8. Glass Square Bottles 1Liter by Bormio
9. Food cover clear 14"
---
You Might Also Like: