Let's face it, when it comes to Dads no two are alike, which is why we've whipped up this last minute shopping guide to help you find the perfect gift for your Dad this Father's Day. Whether he's into sports or prefers perfecting his culinary creations, Linen Chest has something for every Dad, whatever his style!
---
Gifts for the Dapper Dad:
Known for his impeccable taste, this stylish Dad makes looking good easy. He is most often spotted with his favorite accessory, his morning cup of coffee, while his favorite tie comes in at a close second!

SHOP THE GOODS:
1. Tie Organizer 
2. Manicure Set 
3. Rabbit Wine Stopper 
4. Chrome Coffee Maker 
5. Rock Glass & Ice Ball 
6. Waiter's Corkscrew
---
Gifts for the Sports Fan:
There's nothing this Dad loves more than watching his favorite sporting events while enjoying an ice cold brew! Show Dad he's your super fan this Father's Day with something this sports-loving Dad will really appreciate.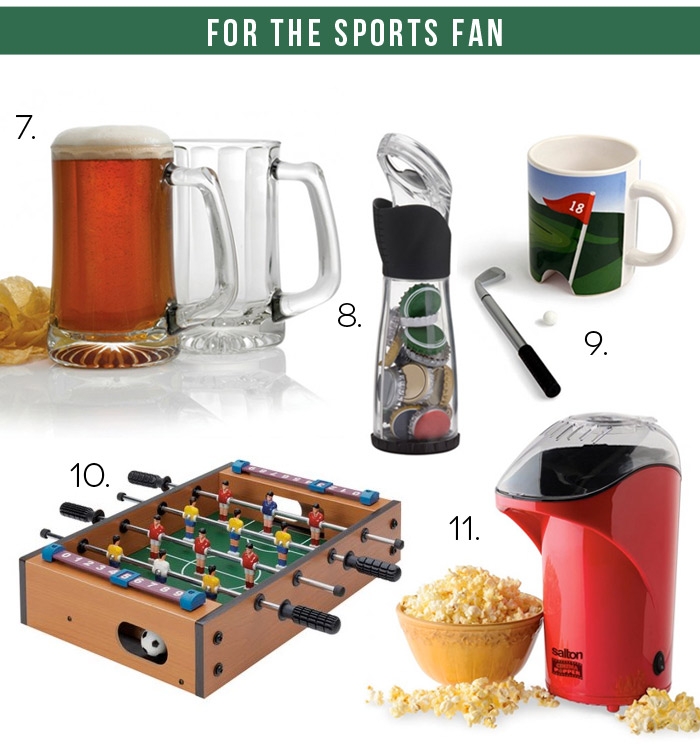 SHOP THE GOODS:
7. Beer Steins 
8. Beer Cap Catcher 
9. Putter Cup Golf Mug 
10. Tabletop Mini Foosball 
11. Popcorn Maker
---
Gifts for the Grill Master:
This Dad is known for his skills on the grill, so let him shine this Father's Day with grilling accessories sure to turn any ordinary barbecue into something extraordinary!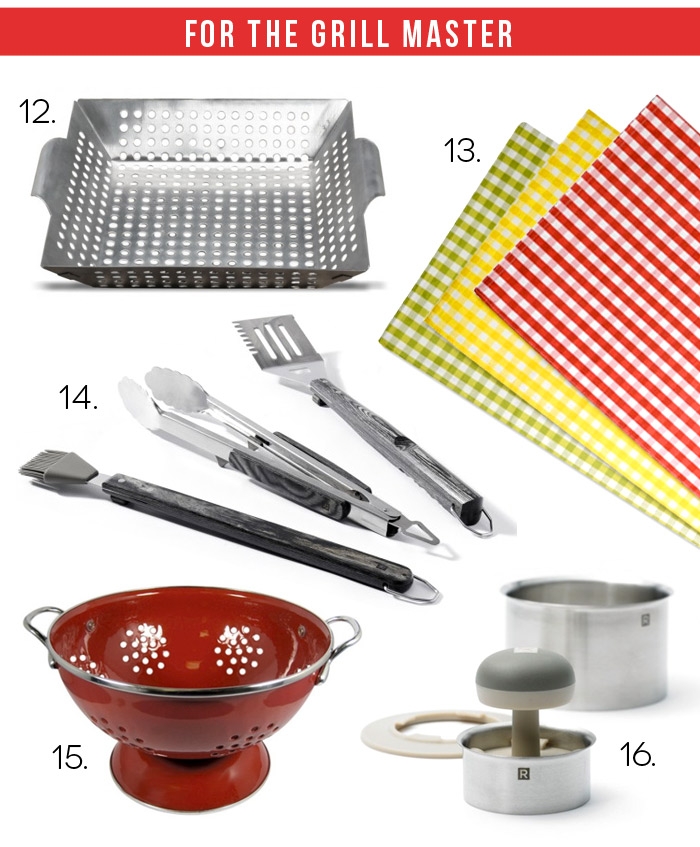 SHOP THE GOODS:
12. Barbecue Wok
13. Gingham Placemats 
14. Grilling Tool Set 
15. Colander 
16. Burger Stacker
---
Gifts for the Top Chef:
This Dad claims the kitchen as his man cave and for good reason: he can really cook! Thankfully Linen Chest has just what every self-proclaimed "top chef" needs, which makes finding your Dad the perfect gift for Father's Day a breeze!

SHOP THE GOODS:
17. Fajita Platter 
18. Spice Rack 
19. Bamboo Steamer 
20. Pig Cutting Board 
21. Nut Bowl & Cracker
---