The weather's getting warmer and it's time to get the grill out for summer cooking. With Father's Day around the corner, this is the perfect opportunity to upgrade dad's outdoor cooking gear. Think of the delicious meals he can whip up with the right tools: cedar smoke infused salmon, tender steaks and veggie kabobs. If the best dad ever is king of the grill, it's time to up his game. We've compiled some fun grilling accessories that will any BBQ lover will enjoy.
---
Portable Grill
This portable bbq from Ricardo is perfect for dad and can be used inside or outside (under certain conditions). Start a fire easily and effortless no matter where you are.

---
The Right Tools
A great tool set is a must for backyard chefs. The BBQ Devil Tool Set made from durable stainless steel with soft touch handles that offer a comfortable grip and insulation. They are a perfect combination of style and function.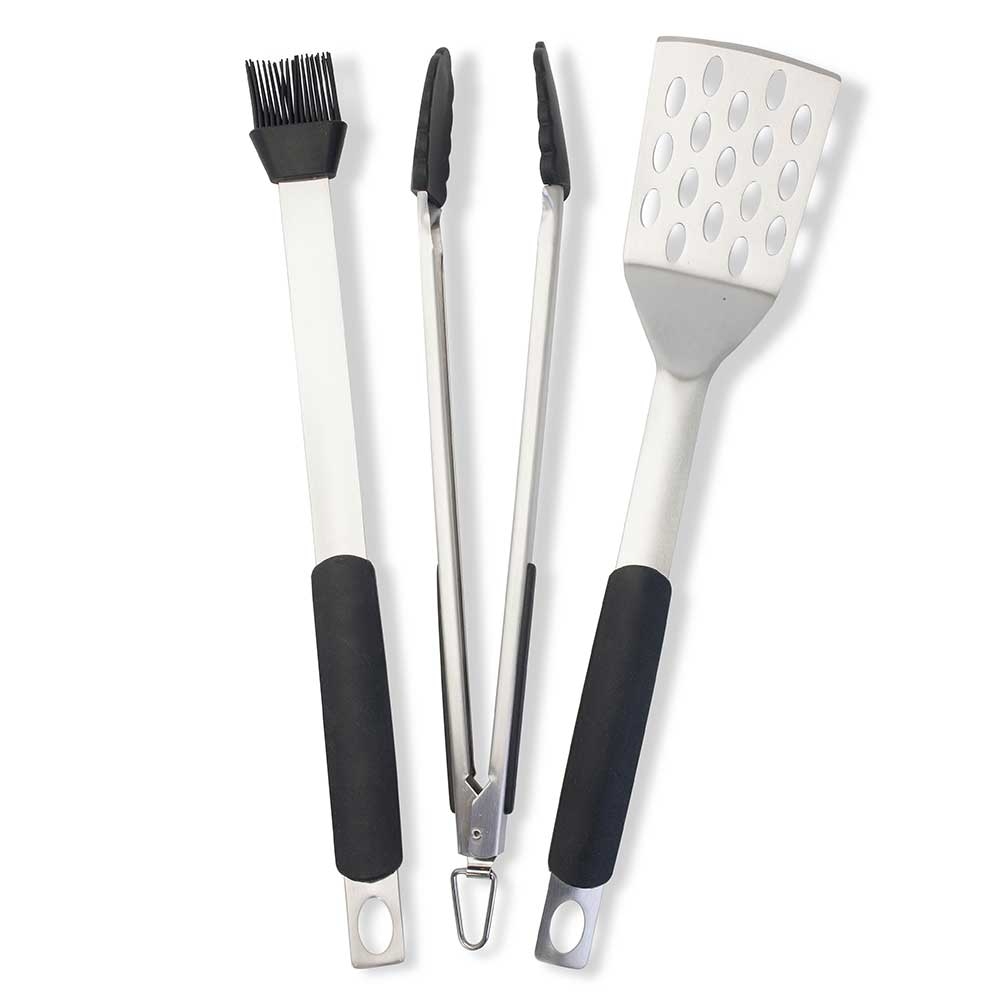 ---
Kabobs Anyone?
Forget plain, straight sticks for kabobs. Upgrade to a Grill Comb. No more sliding veggies with this genius design. Dad will love the ease of sliding meat, fish, poultry or veggies onto the stainless steel "combs'. The kabob will cook evenly without spinning.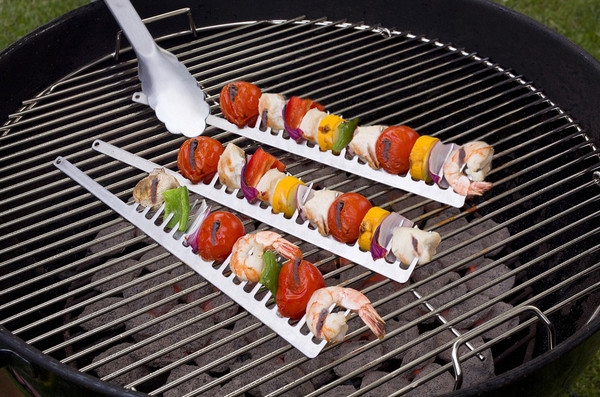 ---
Cedar Goodness
Dad will love the smoky wood infused flavour of his entrees. Cedar Wood Grilling Planks are all natural wood planks that infuse wood flavour slowly into food, allowing them to baste in their own juices to create a subtle smoky flavour. Cedar planks work well on both red meats and seafood.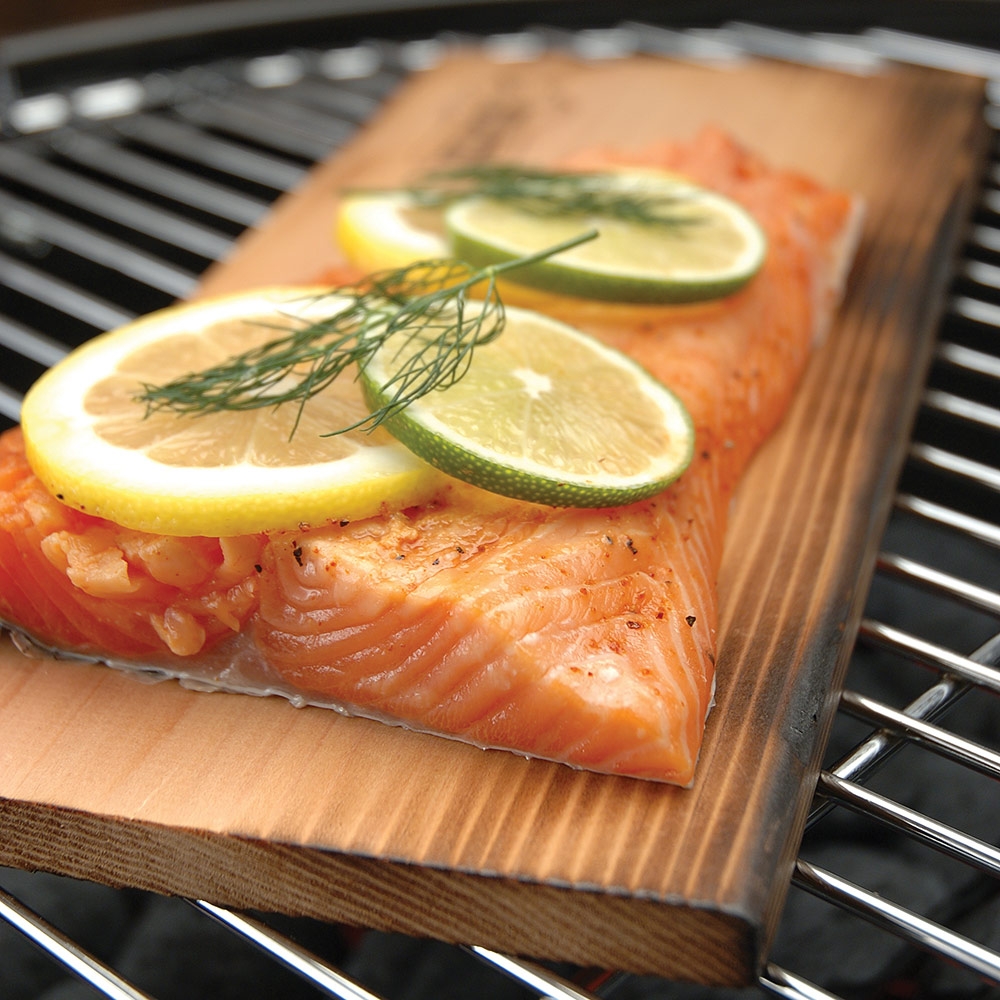 ---
No Stick Mess
Dad will feel like a pro as he grills up perfectly cooked veggies on a nonstick grilling mesh. It's perfect of cooking fish, meat, pizza and all sorts of vegetables. This is a must have addition for BBQ season.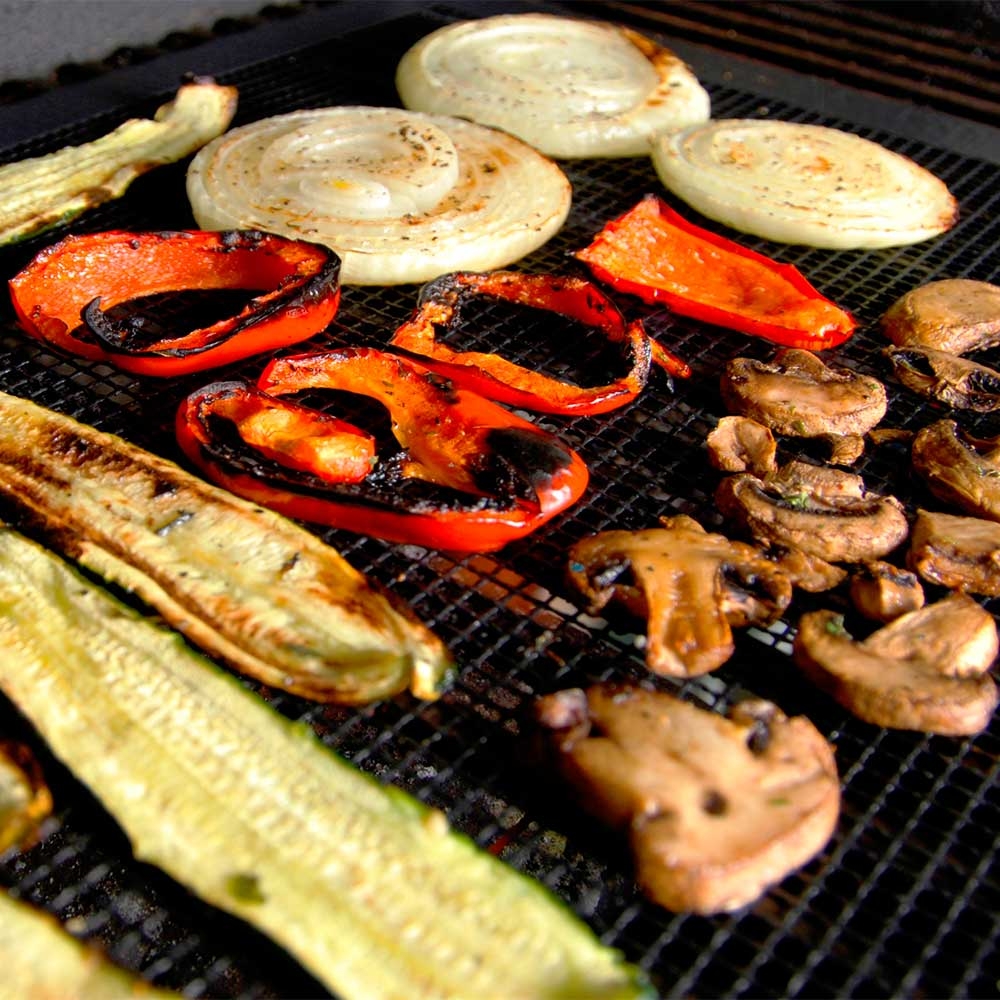 ---
Too Hot to Handle
If things start to heat up, Dad will need a pair of Trudeau kitchen gloves. Even BBQ flare ups are no match for the heat resistant power of these gloves. Plus, they're a stylish, bright red: safe and attractive!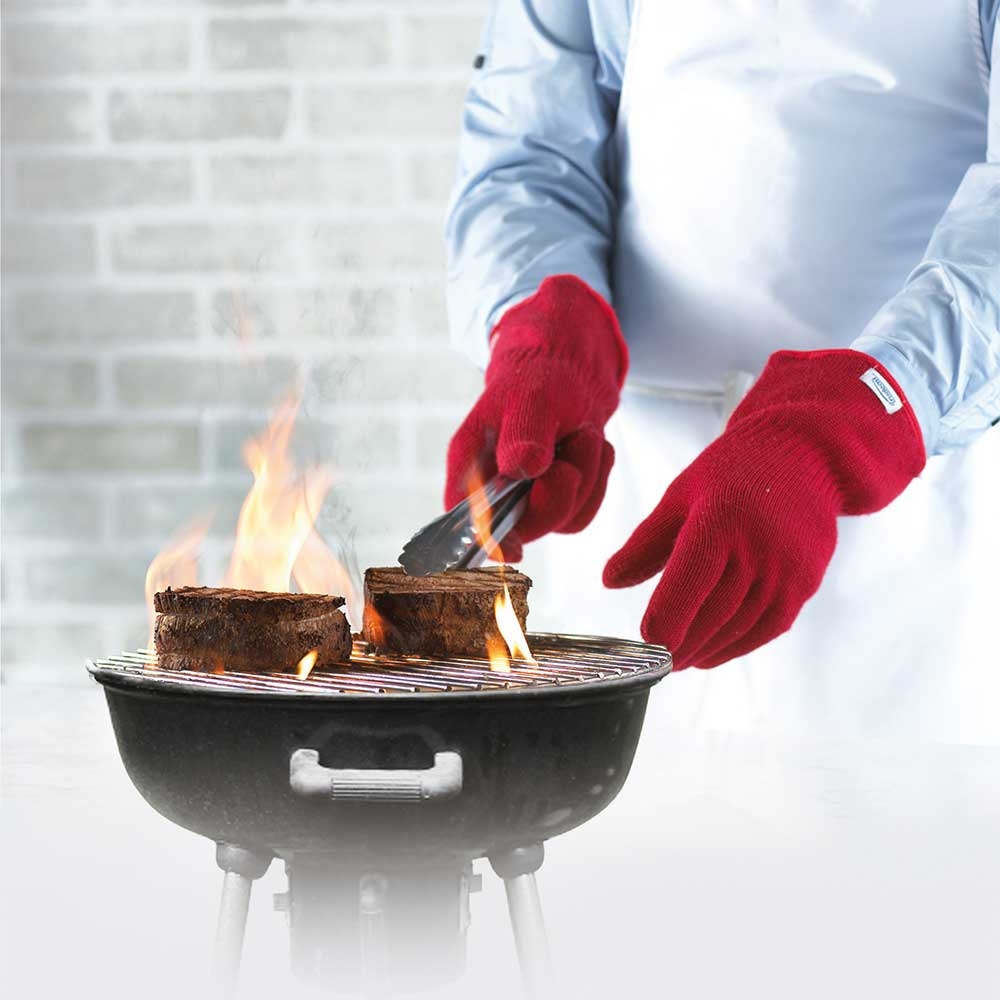 ---
Finishing Touches
To top off the ultimate grilling accessory gift for dad, add a few gourmet extras to Dad's gift. Roasted Garlic Infused Olive Oil, Gourmet Stackable Sea Salt, or Infused Balsamic Vinegar are great additions for a grilling themed gift.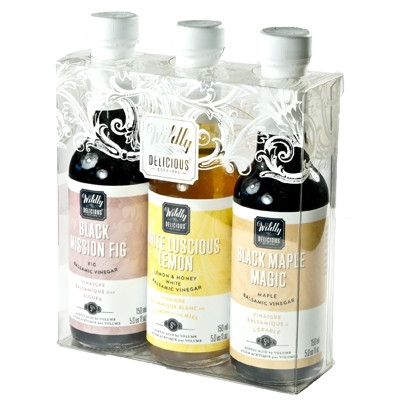 ---