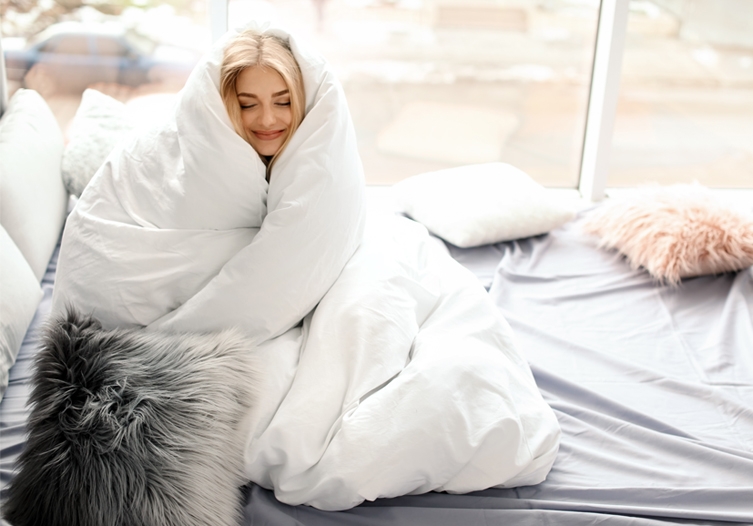 Did you know that March 20th is the International Day of Happiness?
In honour of this joyous day, we want to share a few tips on how to bring more happiness into your life. These are small changes you can make to positively impact your overall well-being.
Don't feel pressured to try everything at once. Small changes are effective over time, so take your time and only implement the tips that feel right for you.
---
1. Notice what makes you happy
We often don't spend enough time appreciating what already gives us joy. Take a moment to think about what makes you happy and how you can incorporate more of the same in your life. Writing it down can help you work through the process.
---
2. Set goals
It's important to have goals in order to work towards something and celebrate achievements. We aren't talking about work goals, though. Maybe your goal is to start a new hobby, achieve a new skill level, remembering to do your skincare, or make home-cooked meals more often. Setting goals leads to accomplishing goals which leads to happiness!
---
3. Close social media
Step away from the phone! Aim to stop scrolling for a bit every day. Set boundaries around when you can check social media and catch up on all the gossip. Social media is constantly proven to take a negative toll on mental health, so give yourself a break - even if just for a little bit.
---
4. Tell someone you're grateful for them
Contributing to someone else's happiness is a great way to do good and feel good. Tell a coworker you appreciate their creativity, or tell your bus driver you appreciate how they always say "hi" to you in the morning, or tell your mother you are grateful for the values she passed on. A little recognition goes a long way.
---
5. Make your house your home
Surround yourself with items you hold close to your heart. Print out pictures of your adventures, frame old hand-written notes, put up artwork that makes you smile, and get blankets that keep you warm while watching Netflix. Don't be hesitant to decorate your home in a way that reflects everything you love and everything that makes you happy. As an added bonus, fill your house with your favourite scent. It's guaranteed to positively impact your mood.
---
6. Say "no" to something and "yes" to something
A good way to feel instantly happy is to say "no" to something you don't want to do. We're brought up to put ourselves last, and it is time to change that. Think about if you want to do something on a scale from 1-10. If it gets anywhere from 1-5, then simply say "no."
Say "yes" to something that scares you a little by bringing you outside your comfort zone. Even if it is a total disaster, we bet you'll still be glad you tried it. It's time to try something new!
---
7. Manifest happiness
One of the smallest changes you can make to increase your happiness is to work on manifesting that happiness. Decide on a mantra to say every night before bed or every morning when you wake up. Deciding to have a positive day is a sure way to make it happen.
Have a very happy International Day of Happiness! If all else fails, at least spring is here!
---