Harvest season is quickly approaching! That means tons of delicious fruits and vegetables are at their peak and ready to be added to your favourite recipes. Check out these amazing recipes that can be added to your next holiday menu. With some tools and gadgets from Linen Chest, you're all set to get the baking started!
---
1) Deep Dish Apple Pie
Who can deny the deliciousness of a classic apple pie? Apples are ready to be picked, and with dozens of varieties the possibilities are endless. This recipe features the ever popular Granny Smith variety, warm spices and the perfect pie crust. Get the Recipe.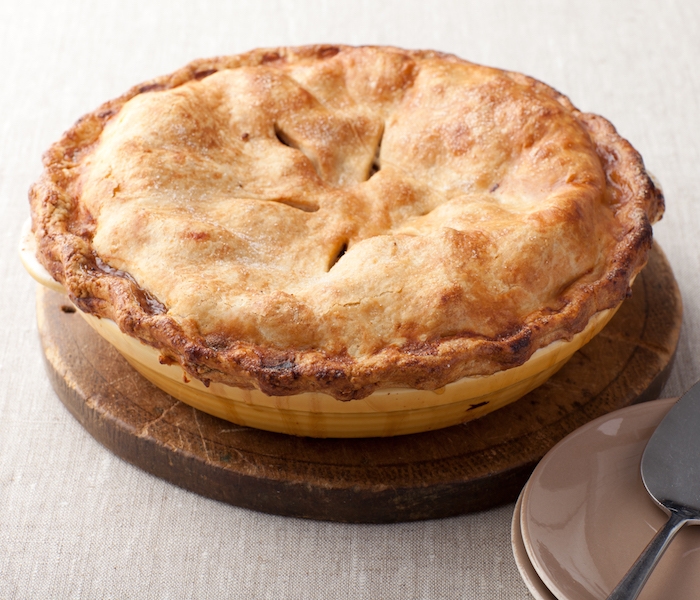 ---
2) From Scratch Pumpkin Pie
The ultimate holiday favourite, Pumpkin Pie showcases the quintessential fall ingredient – pumpkin! Cinnamon and ginger give this recipe a little spice to contrast the smoothness of the pumpkin puree. Top with freshly whipped cream and you're all set. Get the Recipe.

---
3) Autumn Maple Pear
Pears don't get nearly as much attention as their apple counterparts. September and October mark the peak of pear harvest, which means they're begging for some love. Toasted pecans and maple syrup balance out the tartness of the pears in this delectable recipe. Get the Recipe.

---
4) Chicken Pot Pie
Pies don't always have to be for dessert. Savoury pies can be a meal showstopper and perfect for entertaining. Flaky pastry, creamy filling and hearty chicken make this recipe a family favourite. Best of all, it freezes perfectly for future meals. Get the Recipe.

---
5) Maple & Bacon Pecan Pie
Last but not least! The ultimate accompaniment to a cup of tea or espresso. Pecans, maple syrup, bacon, and bourbon make this a total favourite. Get the Recipe.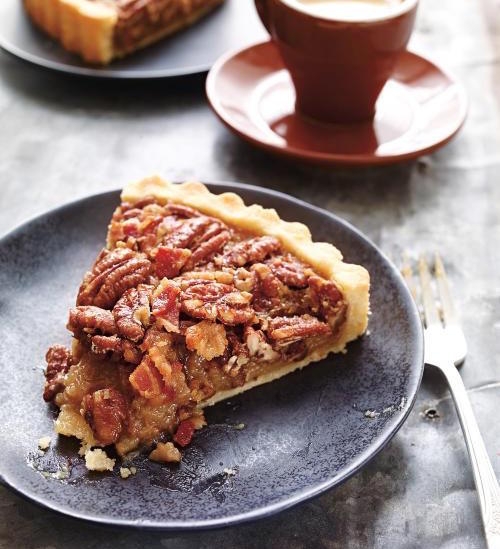 ---
Get Started: