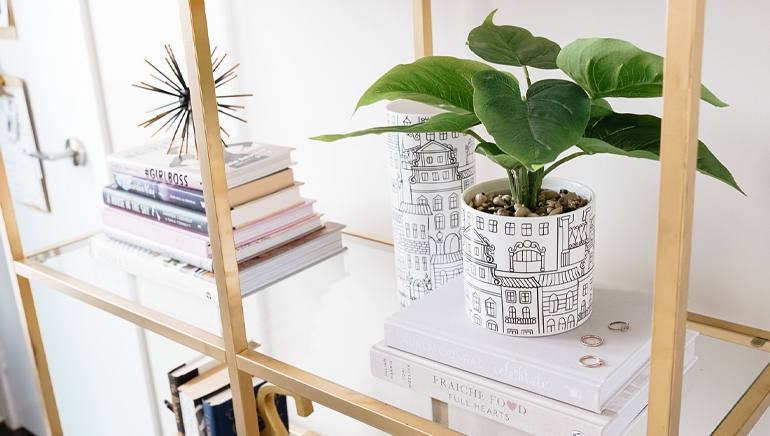 While the name suggests that these home accents should only house your favourite novels and biographies, there are actually endless possibilities when it comes to styling your shelves. Whether you're lining books vertically or creating horizontal stacks, adding knickknacks between them creates visual interest and shows off your personality.
Here are a few pieces you can add to your bookshelves for a more lived-in, personal touch.
---
1) Picture Frames
Taking photos is one of the best ways to capture special memories with your loved ones. So, add those moments to your shelves in decorative frames. You can choose from stunning silver frames, like those in our Tuxedo Frame Collection, or you can opt for the wooden accents in the Boulevard Frame Collection to suit your design style.
Try angling smaller frames in front of larger ones to add some extra dimension. You can also place images of your favorite quotes or song lyrics to some frames for variation as well as daily inspiration.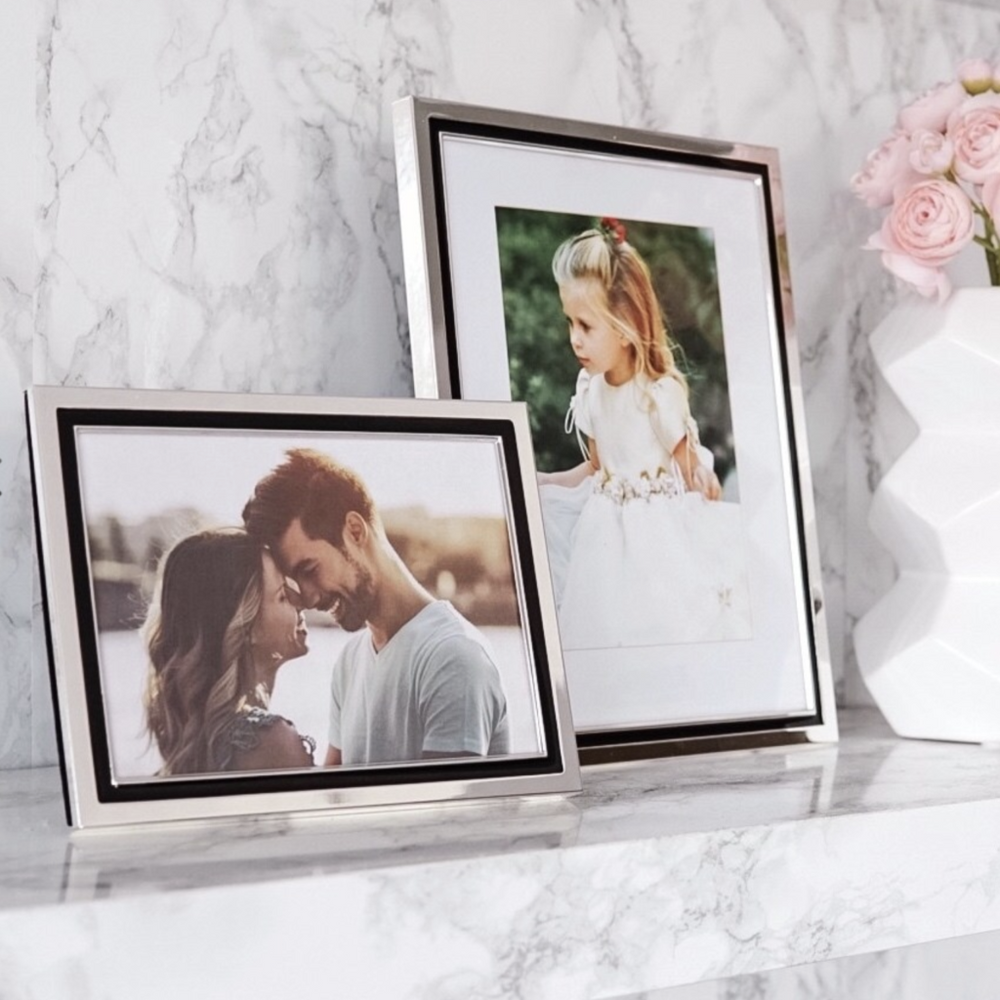 ---
2) Vases
Whether you plan to use these as a vessel for your favorite flowers and plants or have them stand on their own, vases are the perfect pieces for shelf decor. Flowers, succulents, and other plants pair perfectly with any vase; however, you can also fill them to the brim with beautiful pebbles, sea glass, and decorative beads.
Also, don't be afraid to leave some vases empty, especially if they showcase beautiful glass work. They can break up your rows of books or be placed on top of your favourite reads when they're styled horizontally.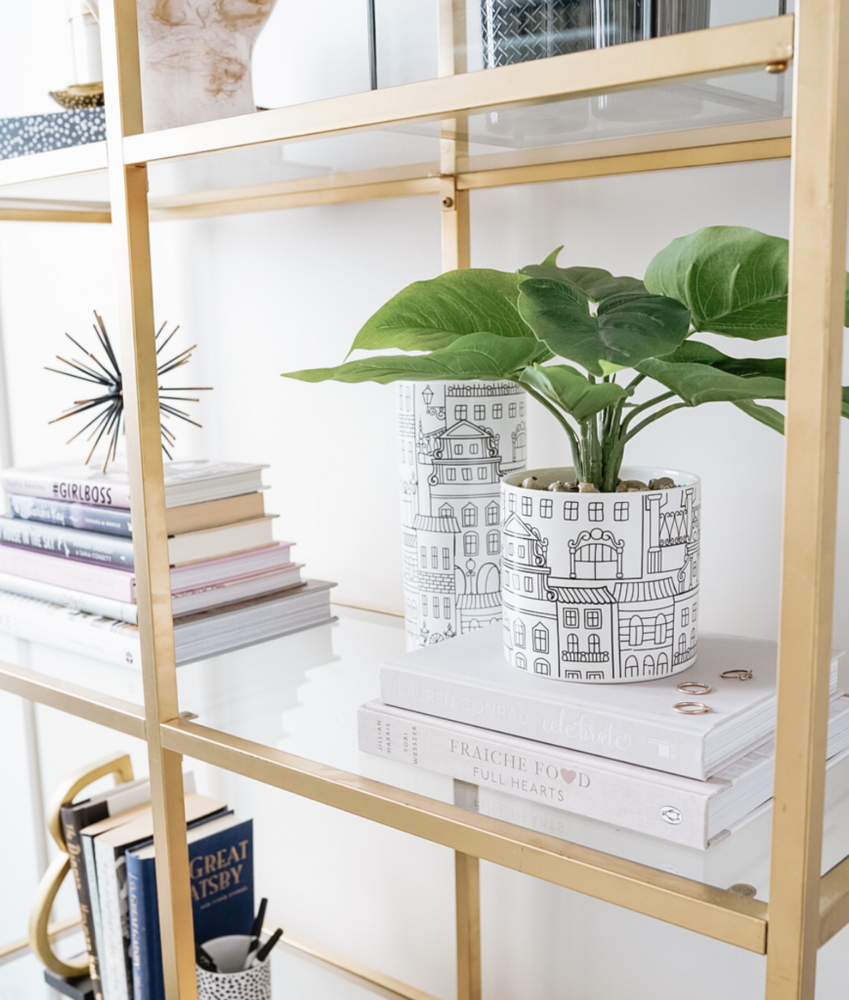 ---
3) Figurines
Another fun way to make your bookshelves more dynamic is to pick out sculptures that match your existing decor and highlight various aspects of your personality. From your favourite animals and fruits to stylish cars and dancing statues, the possibilities are endless. Hand sculptures are also an excellent way to send houseguests a positive message, whether you choose a thumbs up or peace sign.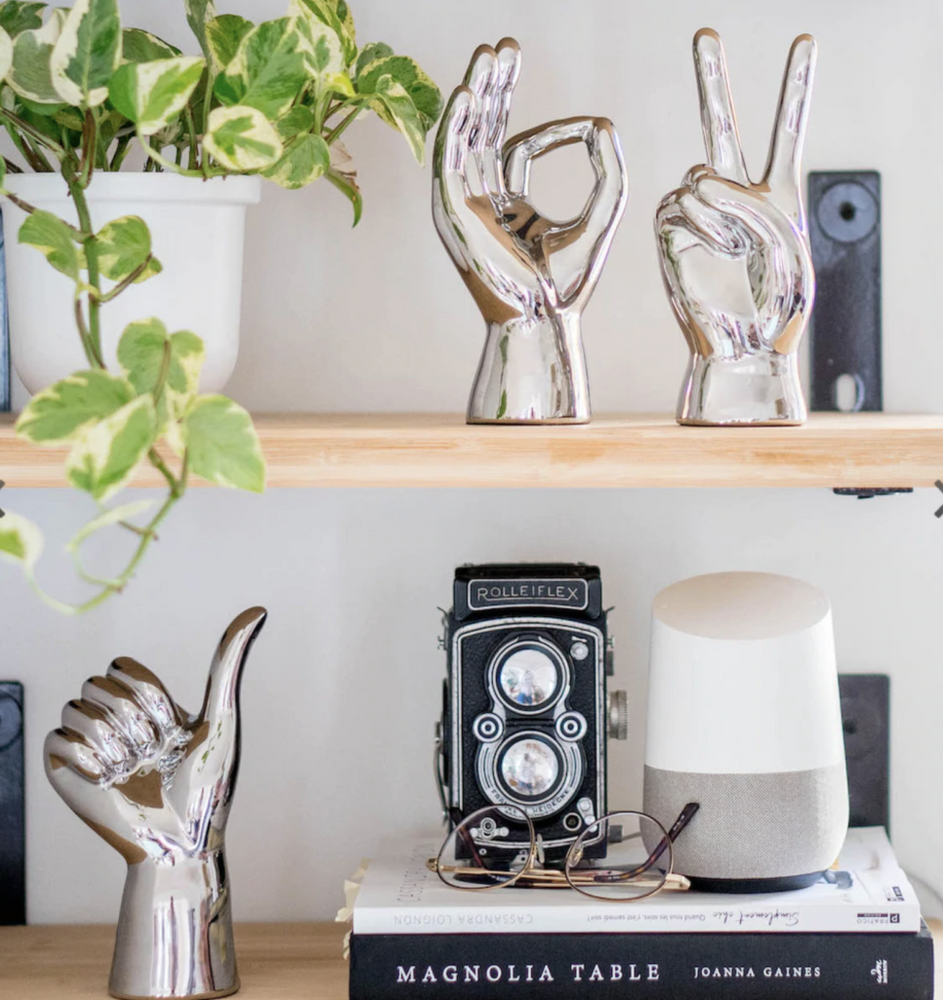 ---
4) Candles
These handy light sources are beautiful accents anywhere in the home, and your shelves are no exception. Stack them on your to-read pile, or place a patterned jar candle alongside your frames and vases for a layered look. Candlesticks are also a great way to achieve this look by choosing ones of different heights to place next to each other and throughout your bookshelf.
To take extra fire safety precautions, votives are an ideal option for holding electric tealight candles while offering a beautiful candlelit glow.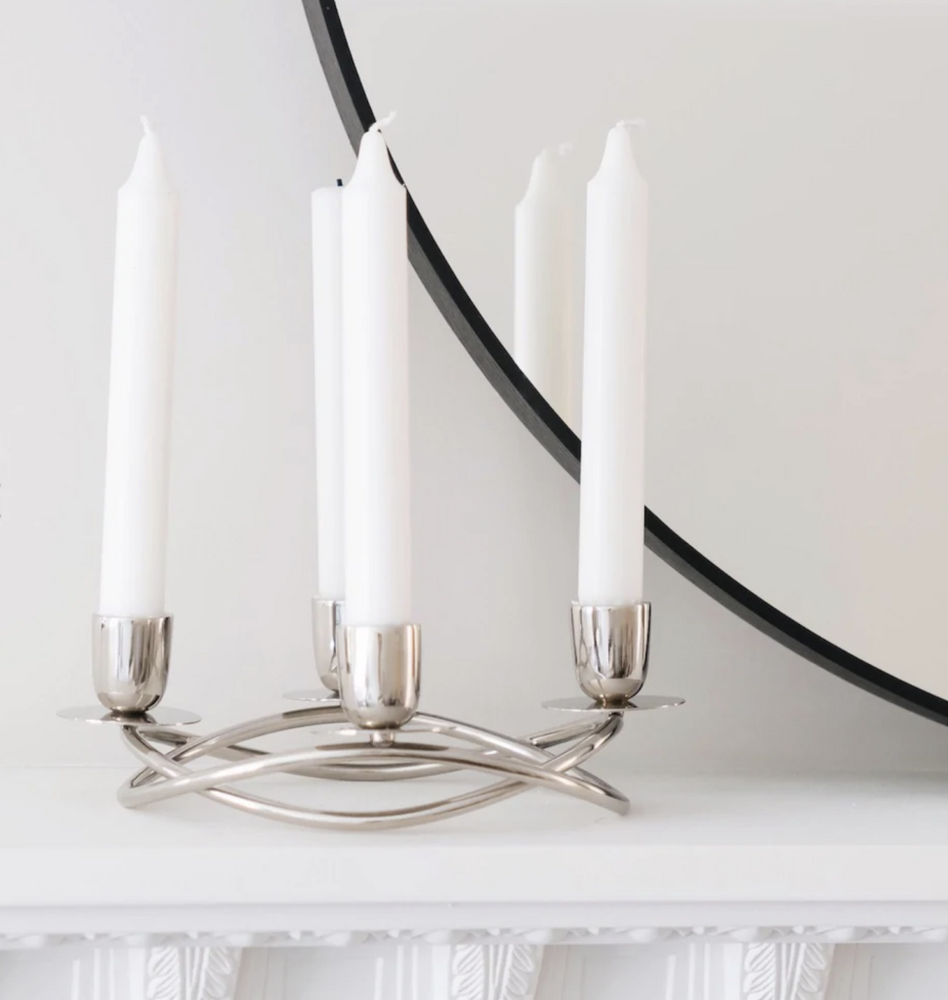 ---
At the end of the day, there's no wrong way to add flair to your bookshelves. Decorating your home is all about showing off who you are. So, the next time something catches your eye, don't be afraid to see how it looks on display.

---