It's time to stop wasting money on plastic wrap or aluminum foil and start using silicone lids! Here's why:
They can be reused over and over
They seal on all smooth rims (round, square, rectangular etc.)
They create airtight and watertight seals for reheating and storing.
They are oven, microwave, dishwasher and heat safe up to 480-500 degrees Fahrenheit.
They come in a variety of sizes
Take a look at some of our favourites:
1) Charles Viancin Silicone Banana Leaf Lid
$24.95 - Available, here.

2) Charles Viancin The Lily Pad Lid (3 sizes available)
$9.95 - $16.95 - Available, here.



3) Charles Viancin Sunflower Silicone Suction Lids (3 sizes available)
$9.95 - $14.95 - Available, here.

4) Charles Viancin Silicone Poppy Lid
$14.95 - Available, here.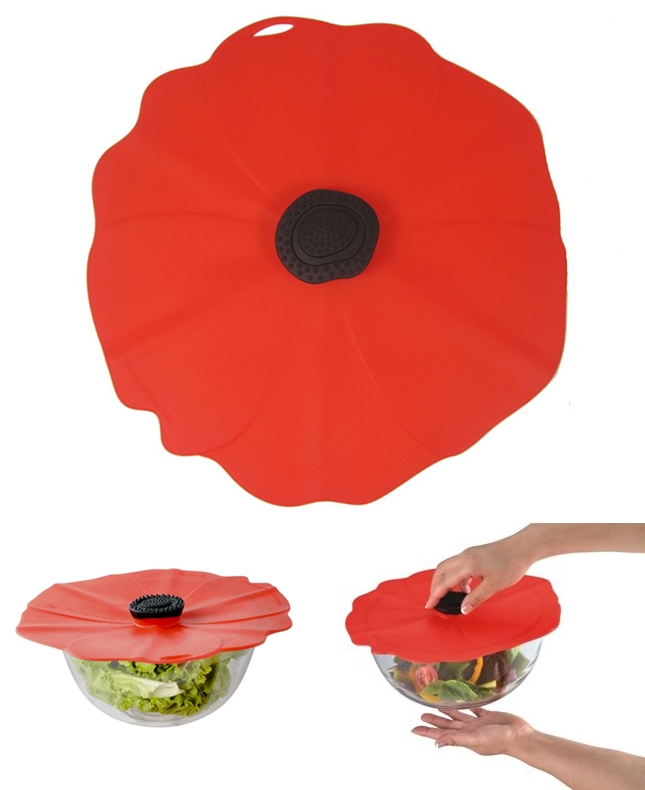 5) Trudeau Set of 3 Silicone Covers 
$22.99 - Available, here.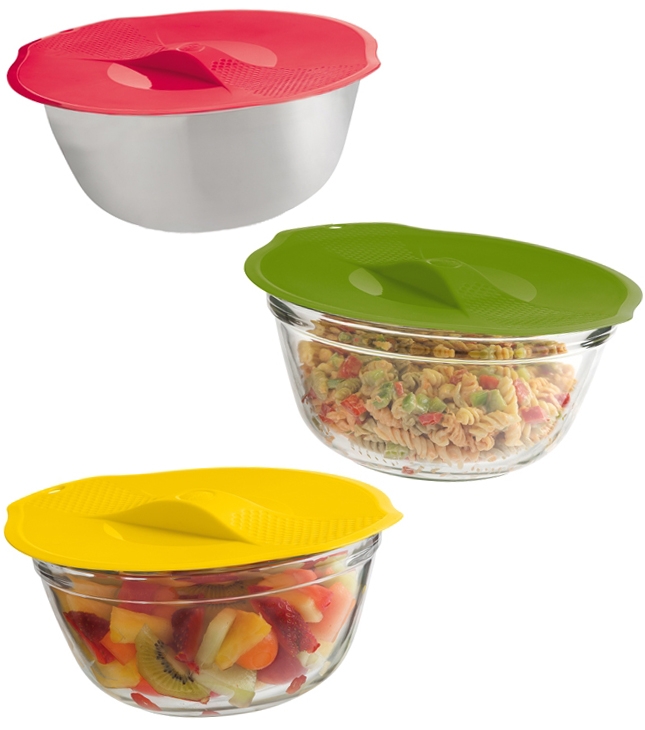 ---

Lekue Non- Spill Lid
Made of silicone. Prevents liquid in the pot from spilling over while boiling: ideal for rice and pasta! It will adapt to different pots and pans. Withstands temperatures up to (425°F), and can come into contact with boiling liquids.
$24.95 - Available, here.

Trudea Tea Infuser with Lid
Serious tea drinkers arm themselves with the best and most crucial tea accessories, and the Trudeau Tea Infuser with Lid is such an item. Made with heat resistant silicone and featuring a flexible silicone string handle, get the most out of your favorite teas with this infuser.
$5.95 - Available, here.
*See it in action in our Tea Time post!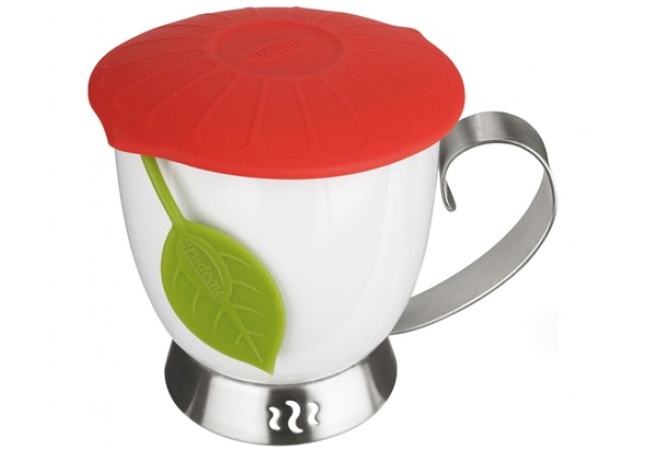 ---