We proudly provide the finest selection of quality cookware, for you and yours to enjoy for years to come. Today, we're taking a closer look at some of the wonderful brands that we carry:


Cuisinart started with one revolutionary product – the food processor, a revolutionary way to prepare fine, healthy food. Today, they're a trusted, full-service culinary company offering quality items that make cooking easier and more enjoyable.
Shop our Cuisinart cookware collection, here.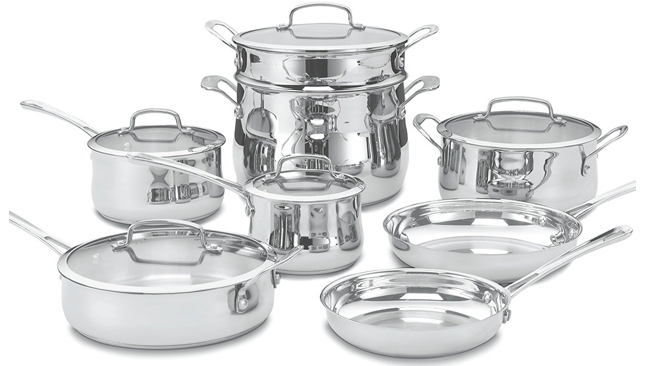 ---

Handcrafted in the USA, All-Clad is the stainless steel cookware of choice for uncompromising home cooks and well-renowned chefs. Their products are innovative and high-performance. Shop our All-Clad cookware collection, here.

---


Le Creuset's colourful cast-iron porcelain cookware is associated with the finest French style and cuisine. Passed through the hands of 15 skilled artisans to ensure flawless perfection, this line is made to last. Shop our Le Creuset cookware collection, here.

---

Greenpan is a passionate about producing healthy cookware for truly healthy cooking. Their patented Thermolon™ non-stick technology is heat resistant up to high temperatures (so even if it overheats, no toxic fumes will be released and the coating won't blister or peel). Shop our Greenpan cookware collection,
here
.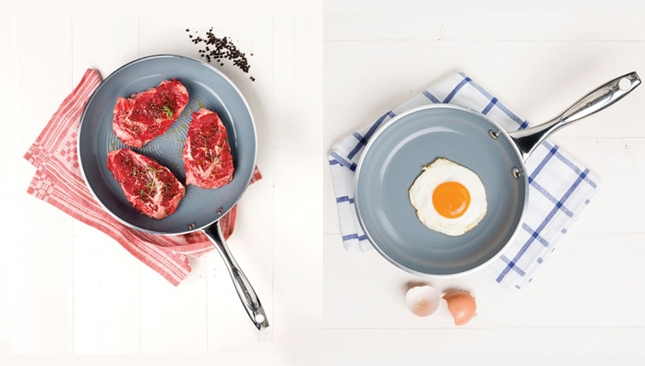 ---

Strauss offers quality kitchen tools at reasonable prices. Their non-stick coatings are PFOA free and with a few exceptions, they offer a Lifetime Limited Warranty.
Shop our Strauss cookware collection,
here
.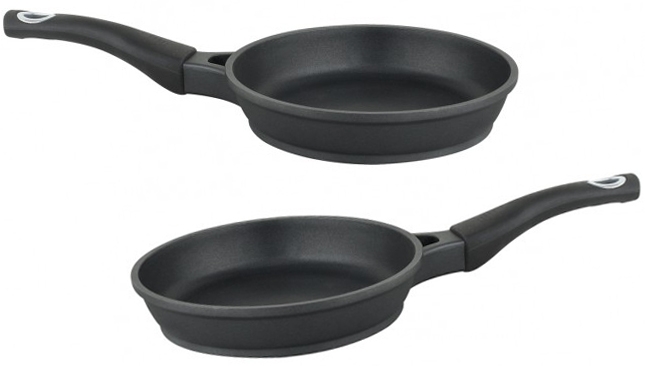 ---

Professional, stainless steel cookware that "cooks as good as it looks." Cuisinox has received several "Best Cookware" ratings in North America. Their products are safe and socially responsible – free of bispenol A, lead and toxins. Shop our Cuisinox cookware collection,
here
.
---

Combining advanced technology, superior materials and the artistry of craftsmanship, Henckels has branched out from premium German cutlery to state-of-the-art cookware.
Shop our cookware collection,
here
.
---

Made of mineral-rich limestone clay from Burgundy, France, a proprietary High Resistance Oven Ceramic manufacturing process is used to create their outstanding ceramic ovenware. Shop our Emile Henry cookware collection,
here
.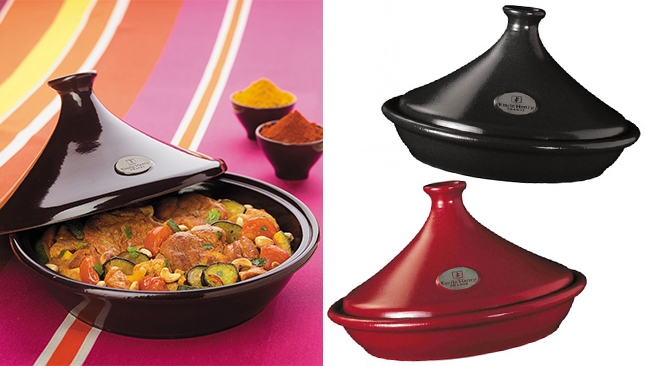 ---
Cookware that help you make nutritious and delicious food. Their Actifryer and Nutricook Pressure Cooker will help you make healthier versions of the meals you love (ones that are nutrient rich, contain heart-healthy fats and are low in calories). Shop our T-Fal collection,
here
.
---
Renowned French Canadian chef, author and so much more, Ricardo's kitchenware collection has been a huge hit ever since its launch in 2011. Shop our Ricardo cookware collection,
here
.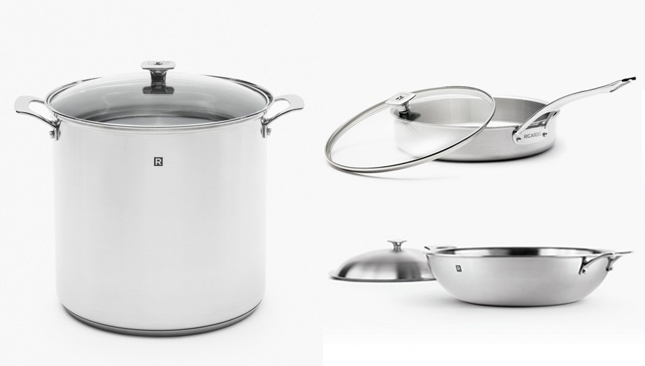 ---