Another year is coming to an end and although our celebrations may not be the same this year, it doesn't mean it can't be as festive and as meaningful as previous years. A great way to still celebrate in style at home is by making a special sip-worthy cocktail! New Year's Eve is all about the bubbly, so here's a champagne cocktail recipe that will be perfect to ring in the new year! Watch the video to see how it's done + get the recipe below:
---
Ingredients:
1 oz Cranberry juice
1 wedge of lime
Champagne or sparkling wine
Frozen Cranberries
---
Instructions:  
Chill your champagne flutes before hand
Add cranberry juice and a squeeze of lime to the flutes
Top off the flutes with your choice of champagne or sparkling wine
Garnish with cranberries
---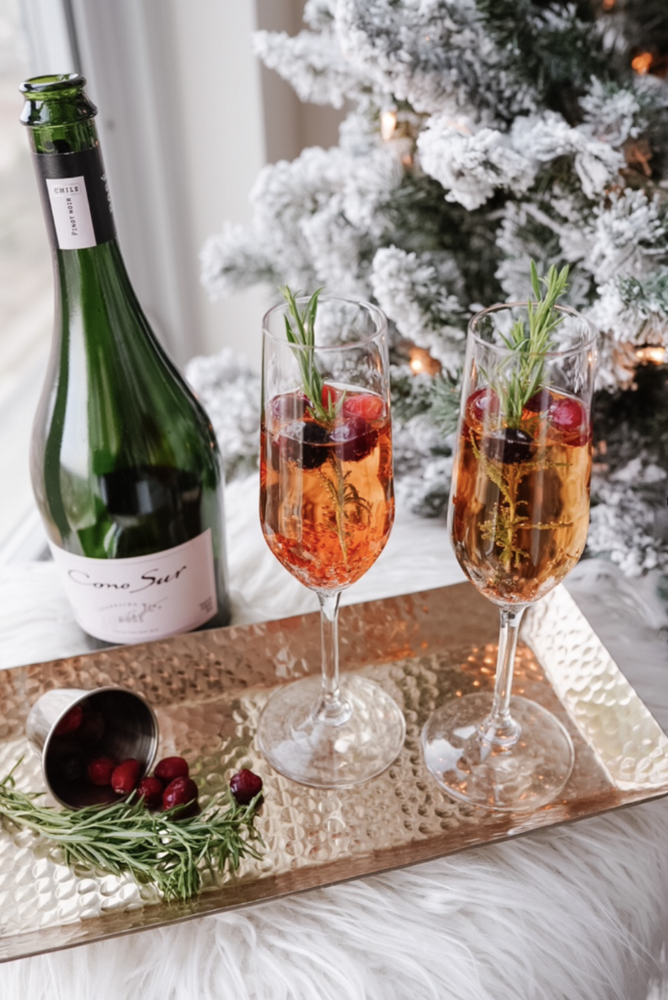 Enjoy and sip responsibly. Cheers to an awesome 2021!
---
Shop these beautiful Bormioli Nadia Champagne Glasses
They are lead-free crystal glasses produced with the Italian tradition of glass making. They will definitely bring your celebration to another level!