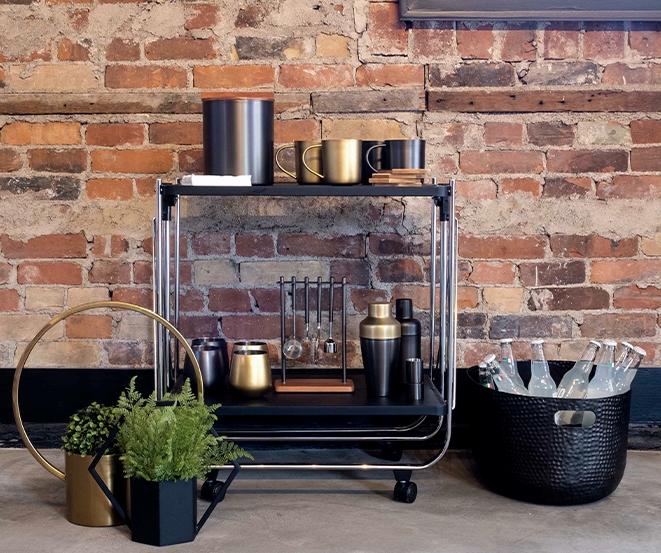 Most of us will be ringing in 2021 at home this year, but that doesn't mean we have to miss out on the celebration. Stock your home bar, cue up some friends on Zoom and celebrate the end of 2020. Here's some tips to have the ultimate home bar this New Year's!
---
Spirits
Any good bar (even the ones at home) are stocked with a variety of alcohol. If you want to be fully stocked and prepared to make just about any cocktail, make sure your home bar has at least one of each of the following:
Vodka

Gin

Whiskey (Bourbon, Rye, Scotch) 

Rum

Tequila or Mescal

Cognac or Brandy
Other good alcoholic beverages to have at your disposal when stocking a bar are white wine, red wine, champagne, and beer. 
---
Tools
The key to a good cocktail is the tools you use to make it. You don't need every gadget and gizmo your local bar has but it does help to have the basics. This includes a shaker, bar spoons, a strainer and of course a jigger
Other items that make for a fun home bar experience are an electric wine opener, whiskey rocks, a decanter, wine chiller, an ice maker and ice tongs.
Items in featured image above is our beautiful matte black & gold Harlong bar collection.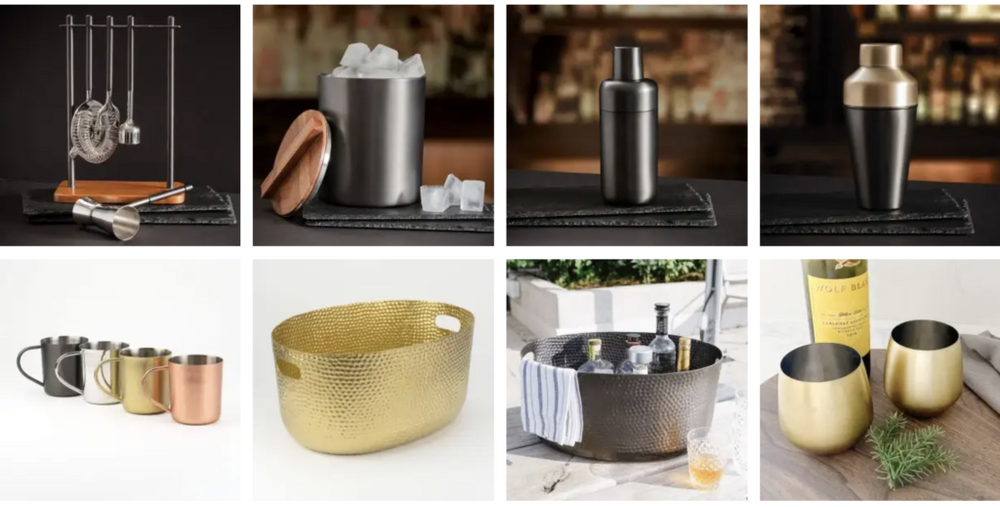 ---
Glassware
For a true bar like experience make sure you have glassware for the occasion. There are endless types of glassware, but you can't go wrong with the basic eight:
Wine Glasses

Shot Glasses

Highball Glasses

Short Cocktail Glasses

Martini Glasses

Margarita Glasses

Champagne Glasses

Beer Glasses
---
Presentation
Your drinks taste great and they should look great too. The key to a good drink presentation is a combination of the glass it's in and the garnish on top. Make sure your bar is stocked with plenty of garnishes like fresh herbs, citrus slices, and fruit. You can't forget a salt or sugar rim for your cocktails so invest in a cocktail rimmer to save you a mess. Last but not least, give your bar an extra oomph with one of our popular bar carts.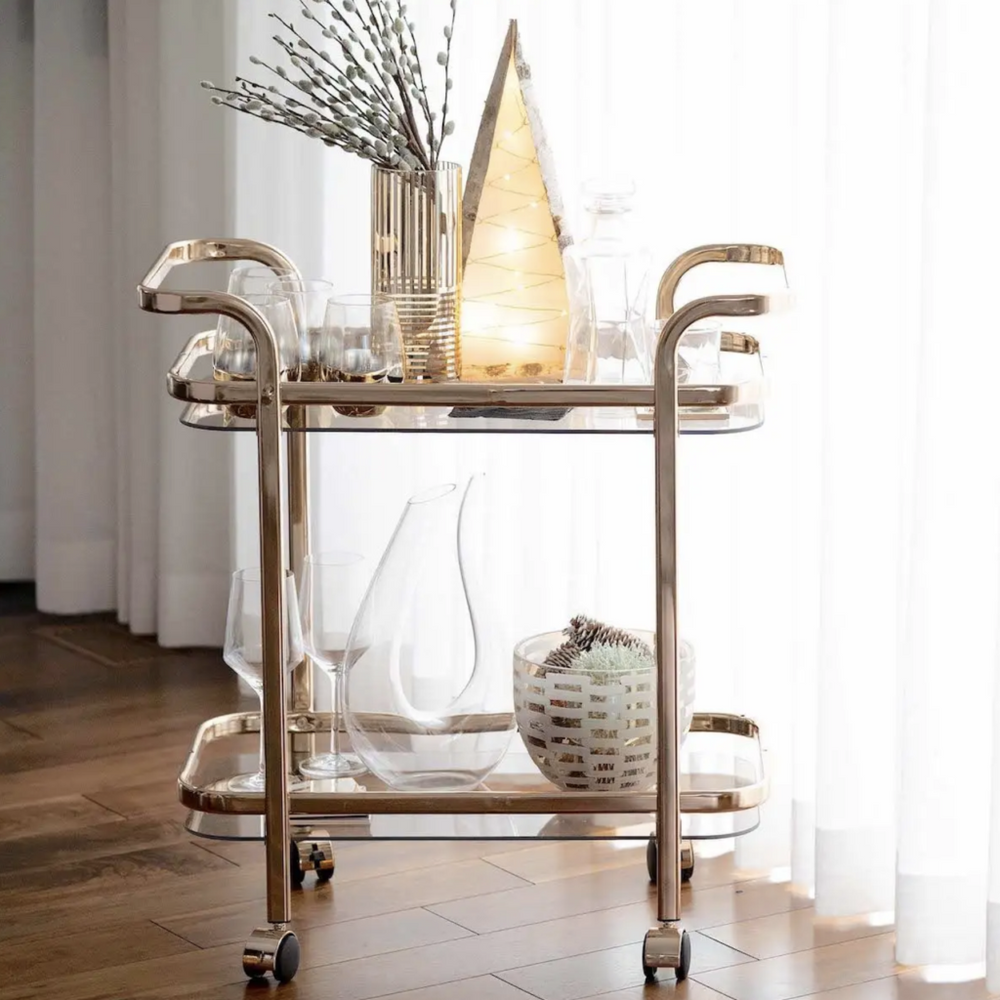 ---
Find all your home bar essentials from glassware to mixing tools and more at LinenChest.com and ring in the New Year in style safe at home!
---