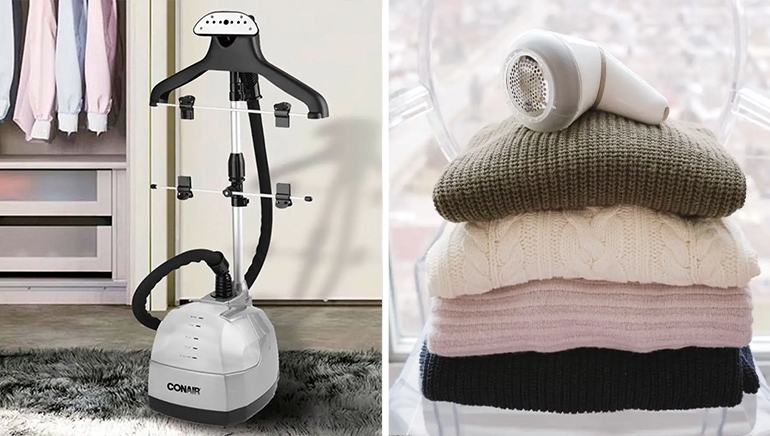 With a new year comes a fresh start. It's a great time for organization, cleaning and upping our game when it comes to taking care of the home. This year it's time to upgrade your laundry routine. We've got a few products and some simple hacks that will have you feeling like a laundry pro in no time.
---
Laundry Room: The things in your laundry room can make a world of difference in your laundry routine. Make your life a little simpler with these laundry room essentials. 
---
Washing: Laundering clothes and linens can be a hassle, especially if your family makes a lot of laundry. Get your laundry done better with these washing hacks. 
---
Drying: It may be tempting to throw all your clothes straight in the dryer, flick it on and think no further, however with a few tweaks your clothes will dry faster and last longer. 
---
After Care: Your clothes have been washed a dried but what about after care? It's important to take good care of your clothing so it will last longer and continue to look great. 
---
2021 is the year to upgrade your laundry and Linen Chest is here to help. Find all these laundry essentials and more at LinenChest.com!