The sun is shining, the backyard is blossoming, and you catch a whiff of that smoky, mouth-watering scent of food sizzling on the grill.
Doesn't it feel serendipitous that Father's Day perfectly aligns with BBQ season?
Whether your dad is a beginner chef or a total grill master, you'll be able to find the perfect Father's Day gift with these cooking and grilling essentials.
---
1. Cuisinart 11-Piece Knife Block Set
Help your dad achieve total food prep success with this high carbon stainless steel set of knives. Bonus: The comfortable colourful handles are perfectly season-appropriate.

---
2. NoStik BBQ Grill Sheet or NoStick BBQ Basket
These handy BBQ accessories do exactly what their names imply. They make sure things don't stick! Save your dad from countless cleaning and scrubbing sessions with one of these grill sheets that's perfect for marinated meats, pizzas, veggies, chicken wings, and more.

---
3. Hamburger Press
Get rich, juicy, consistent burgers all summer long with this hamburger press. No need for frozen patties with this little gadget.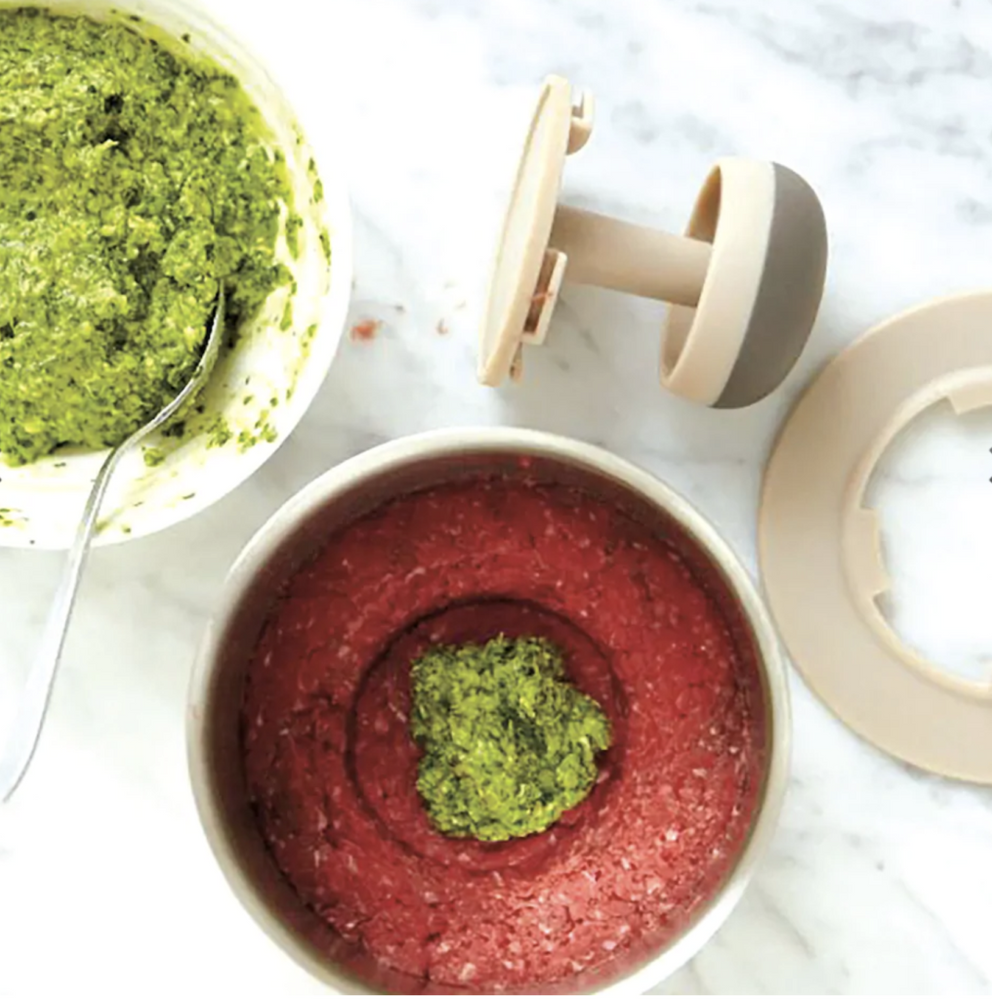 ---
4. Lemon Squeezer
This simple kitchen accessory will help elevate your dad's summer recipes by adding freshly squeezed lemon or lime juice to grilled fish or an array of side dishes. It's perfect for cocktails, too!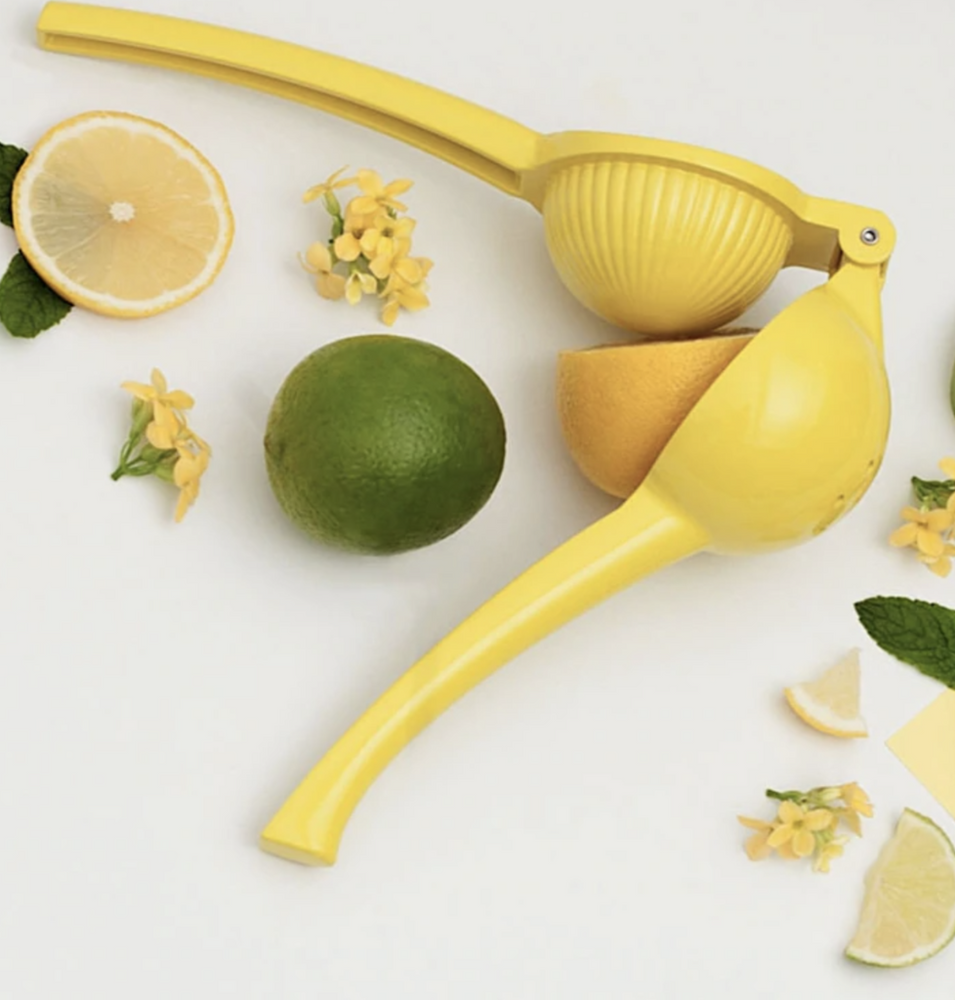 ---
5. BBQ Lid Opener
Provide your dad with ultimate temperature and flame control with this neat BBQ accessory. This lid opener has three different settings for ideal charring.

---
6. Salt and Pepper Shakers
Season your dish in style with this summery set of mason salt and pepper shakers. Perfect for outdoor use after a good grilling session.

---
7. Digital Cooking Thermometer
Save your dad from guessing when meat is cooked (and save yourself from eating overcooked meat) with this digital thermometer. There's even several pre-set temperature settings, a timer function, and a bilingual display.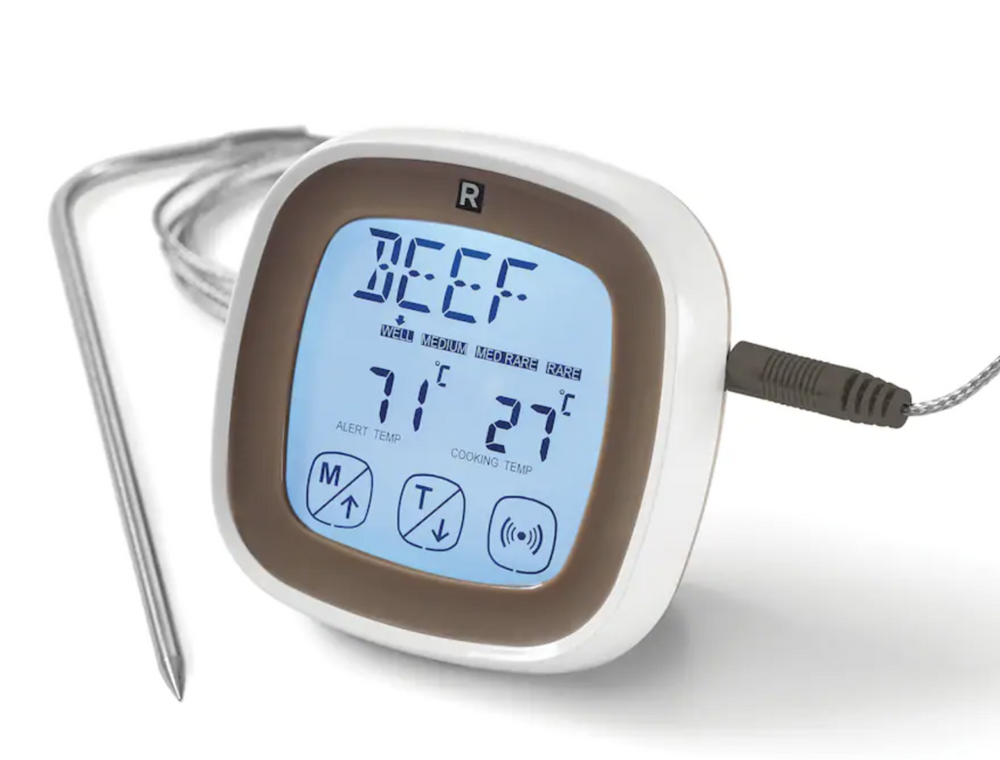 ---
8. Mini-Prep Food Processor
Chop, grind, blend, puree, or emulsify seasonal ingredients in this mini food processor. Your dad will love how easy it is to use (and clean) for homemade BBQ-ing toppings.

---
9. Pizza Stones
BBQs aren't just for grilling meat! Expand your dad's grilling repertoire with these individual pizza stones. You'll have endless reasons to eat dinner outside!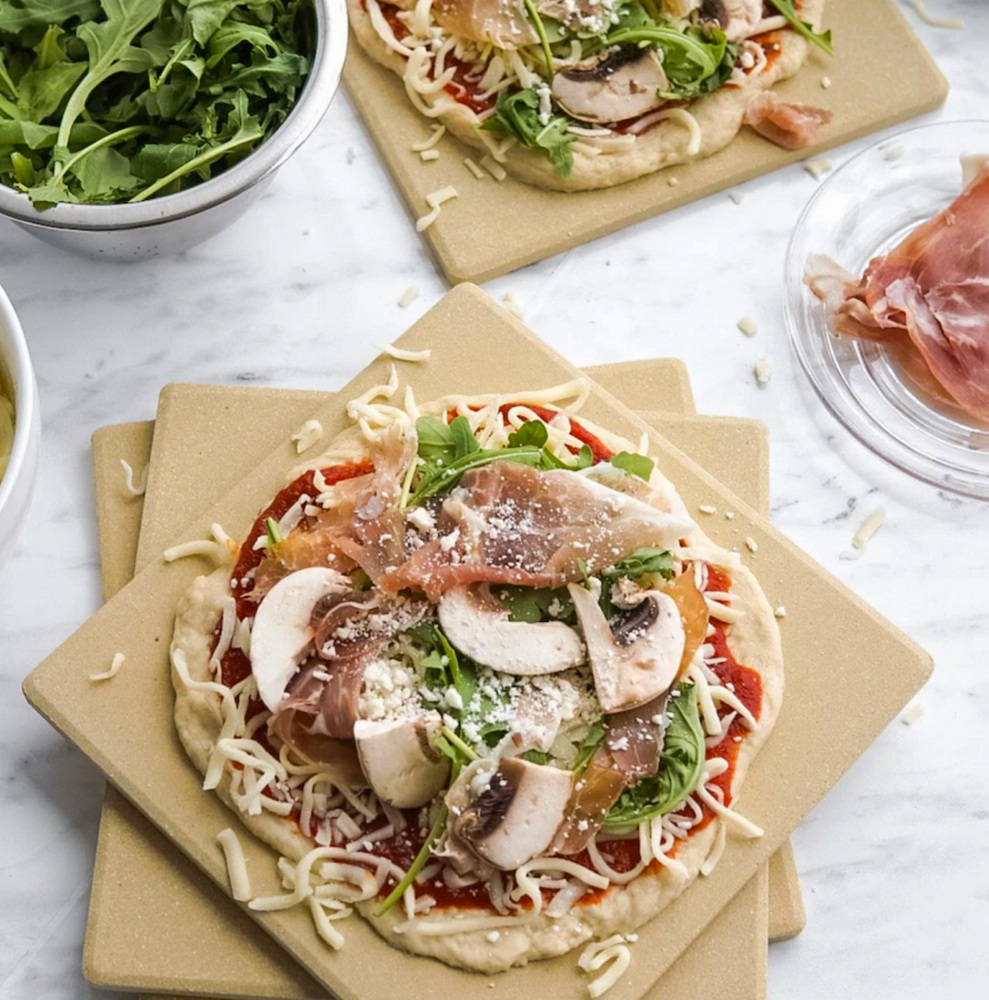 ---
10. BBQ Oven Mitts
Help your father stay safe with these jumbo oven mitts that are also BBQ-appropriate. A great accessory to have on hand (pun intended).

---
11. Skyline Beer Glasses
Keep your dad refreshed while he's working away at the grill with these 17 oz beer glasses. Take your pick of Montreal, Toronto or Quebec - or get him all three!
---