Looking for an easy, inexpensive and totally romantic date night for you and your significant other this season? Why not try a cozy stay-home date night! Complete with blankets, candles and hot chocolate, this date idea tops the charts for those colder nights! Here are a few of the essentials to achieving the perfect and romantic cozy date night!
---
STEP 1: Set the Mood
Before the date begins, it's important to set the mood. For lighting, avoid ceiling lights and instead choose a dimly lit lamp or a collection of candles. Bonus points for candles with a warm and inviting scent! Don't forget to gather all of the blanket and pillows in the house to make the perfect cuddling space.

via


SHOP THE ITEMS:
1. Petrified Wood Small Lamp with Shade – Available, here.
2. Sandy Melange Mixed Cushion & Throw – Available, here.
3. Candle Whitewater Premium – Available, here.
---
STEP 2: Prepare Food and Drinks
The perfect meal for a cozy night in? Fondue and wine, of course! Cut up fresh fruits to dip in a cheese or chocolate melt, pair with your favourite wine and voila! An easy meal for two that won't break the bank.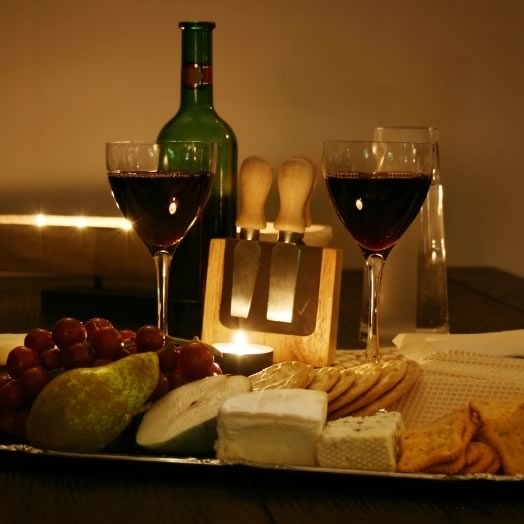 via


SHOP THE ITEMS:
4. Danesco Stainless Steel Wine Glass – Available, here.
5. Swissmar Alpenglow 12 piece electric fondue set – Available, here.
6. Wood plates – Available, here.
---
STEP 3: Dessert
After the fondue has been licked clean and the wine is dried up, treat yourselves to dessert and a warm coffee or hot chocolate. Slip into cozy robes and you've got the perfect way to end off the night!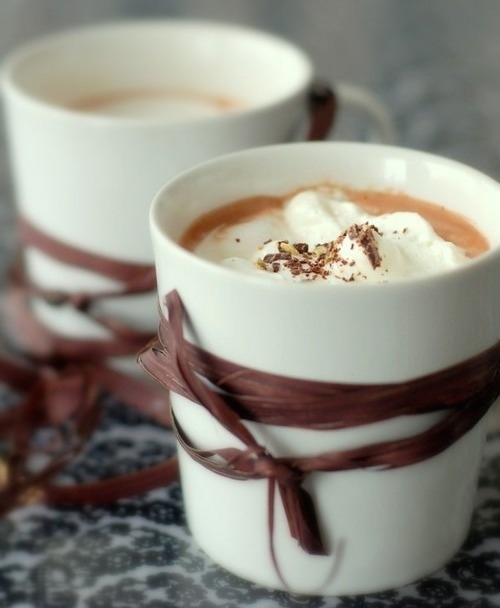 via


SHOP THE ITEMS:
7. Spa Plush Bathrobes – Available, here.
8. Delonghi Lattissima Machine – Available, here.
9. Mugs Collection by Formenton – Available, here.