Simple yet rich in flavours, our three cheese pie will not disappoint! A blend of 3 different cheeses mixed with cilantro and topped with a golden flaky crust. This pie is so versatile you can choose any kind of cheese you'd like, plus you probably already have all the ingredients at home. You can even make your own version by adding your favourite vegetables and meats.
---
Ingredients:
2 squares of thawed puff pastry
1 cup shredded mozzarella cheese
1 cup shredded cheddar cheese
½ cup cream cheese (room temperature)
3 eggs
Pinch of black pepper
¼ cup chopped fresh cilantro
Flour for dusting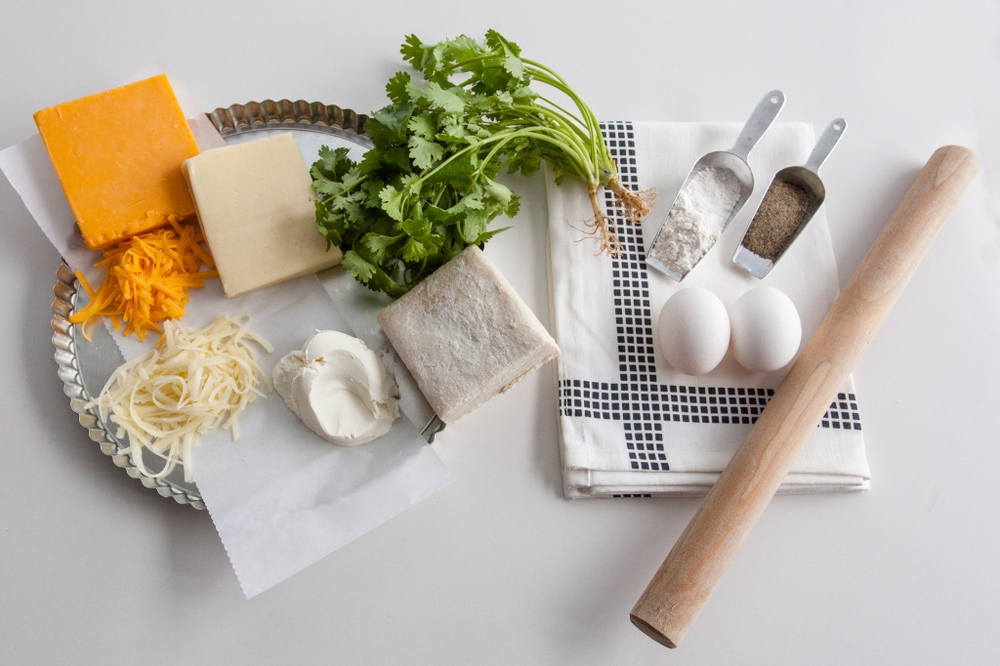 ---
Steps:
1. Preheat oven to 190° (375F)
2. In a bowl, mix together shredded mozzarella, shredded cheddar, cream cheese, 2 eggs, black pepper, and chopped cilantro. Set aside.
3. Take a puff pastry square and dust it as well as the work surface. Using a roller, start rolling the square enough to cover the base of the pie pan. Lay the rolled dough on the pan.
4. Spread the cheese mixture on top of the base dough leaving around 1 inch border from the pan edge.
5. Take the second square and repeat step 3 but this time roll it until it covers the top of the pan. Place the rolled dough on top of the mixture.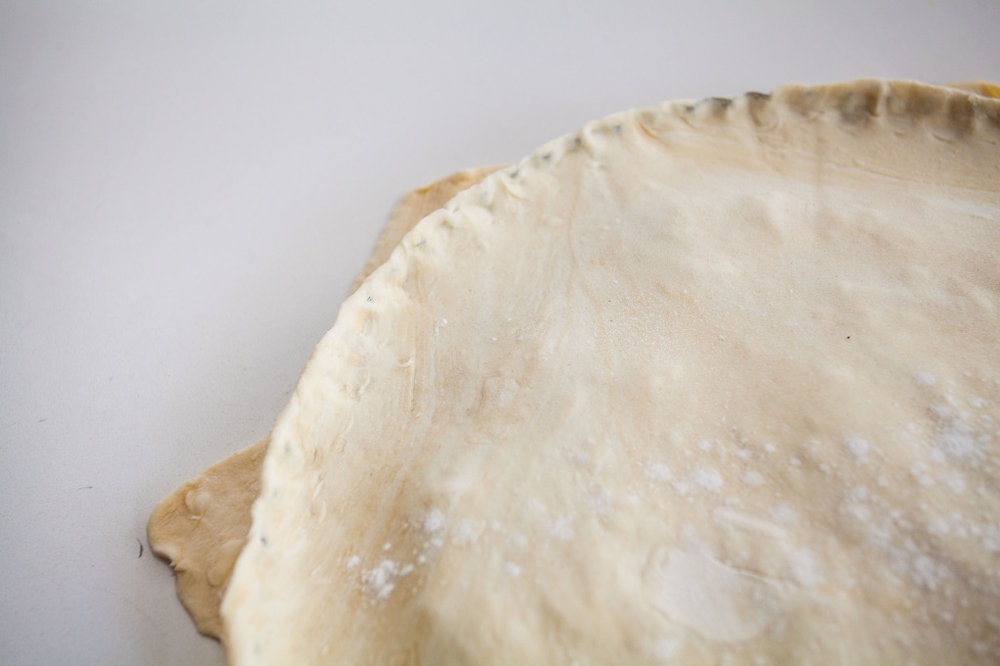 6. Take the base and top edges and press them into the corners of the pie pan to seal the pie.
7. Run the roller on top of the pan to easily trim the excess dough off.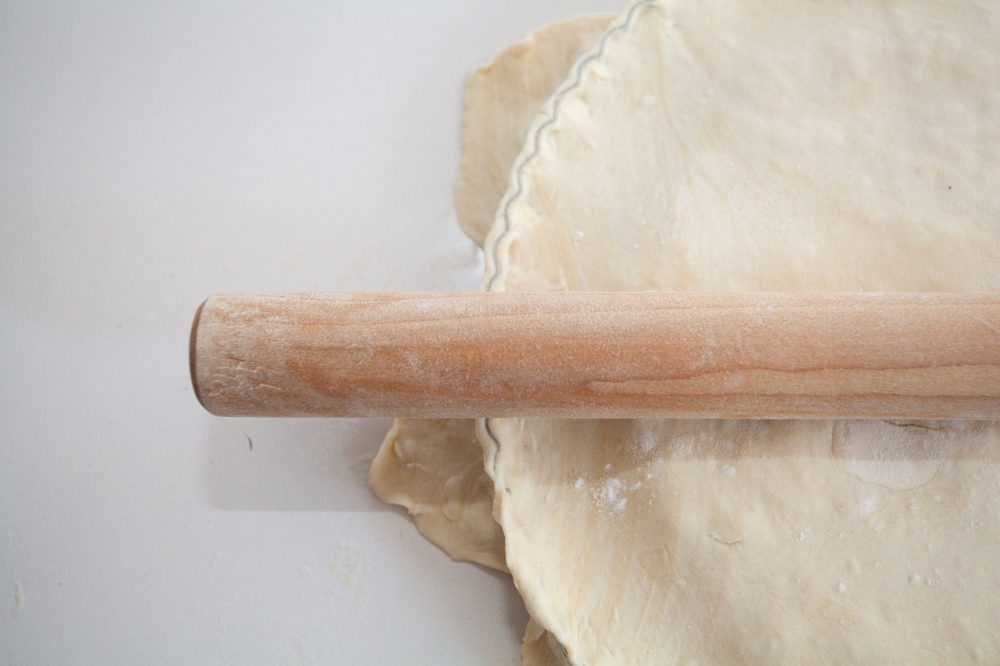 8. With a sharp knife cut the pie into slices.
9. Brush the top of the pie with egg wash (A beaten egg thinned with a tablespoon of water)
10. Bake for 20-22 min or until pastry is golden.
---
What You'll Need:
(click the image to see more)