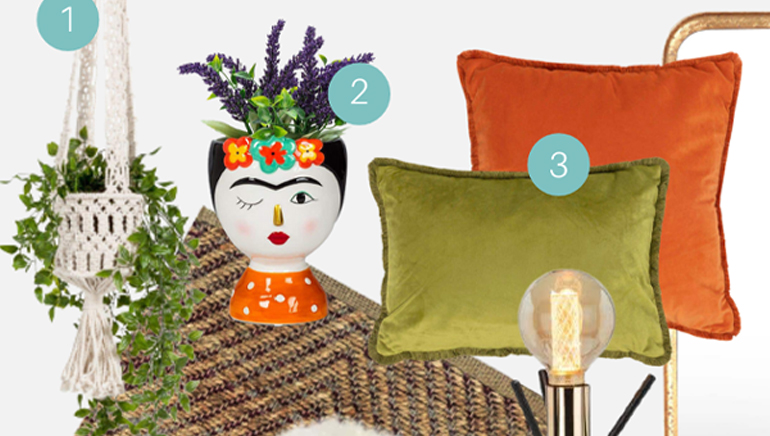 If you love the boho look and bright colours, we've got just the thing for you. We've curated a bedroom mood board inspired by bright boho style, as well as some tips and tricks for getting started with decorating in this eclectic fashion.
---
Colour Palette
The amazing thing about this style is you're not limited when it comes to colour. The whole point is to be bold and bright. Select 4-5 colours that compliment each other to be your base. We're working with orange, green, pink and aqua in this mood board. The other main colours in your room are going to be neutrals like white, black, gold and tans. 
---
Patterns & Textures
When you've got a lot of bright colours, adding in patterns can be a bit overwhelming. Instead of leaning into the patterns, lean more into the textures. We've achieved this by layering rugs as well as adding in some macrame, wood and gold. You want subtle textures that add depth to the room without taking away from the colours. 
---
Decor
Your decor is going to be where you really bring in the colour. Don't be shy when it comes to mixing and matching colours as long as they fall within your core colour palette. Also in your decor, you will want to add in lots of white and neutrals as well as plenty of plants to keep it bright and airy. Mirrors and lights are a great way to brighten up the room as well. 
---
Bedding
Keep your bedding simple with a bright white duvet, pillows and sheets. You can incorporate colour through throw blankets and accent pillows. The bright white will act as a base and keep things light and fun.
---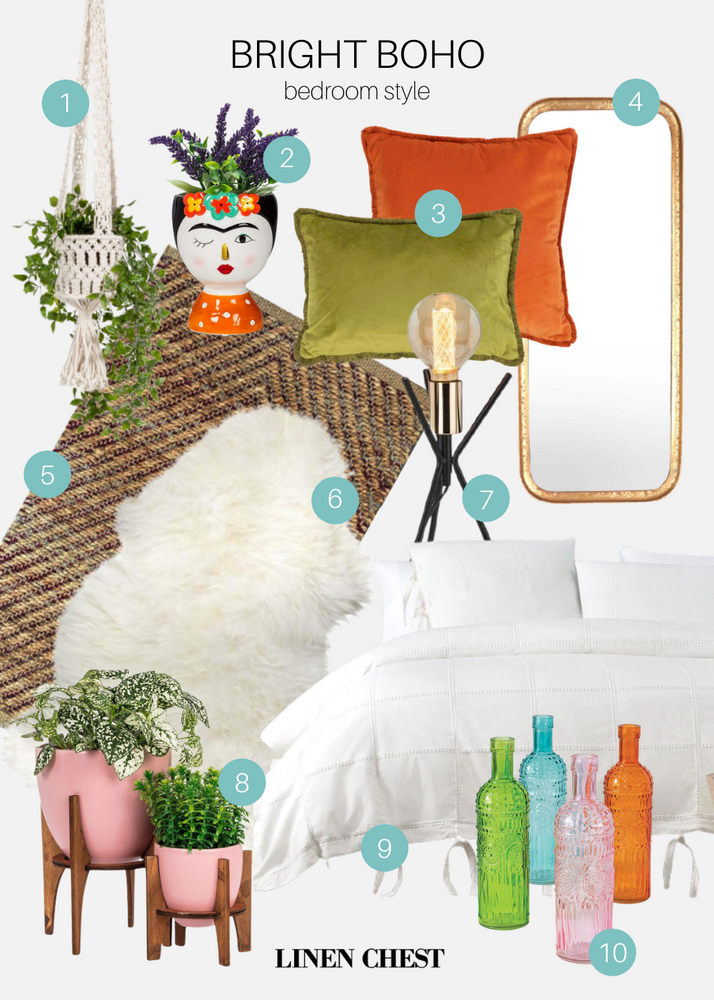 ---
SHOP THE LOOK