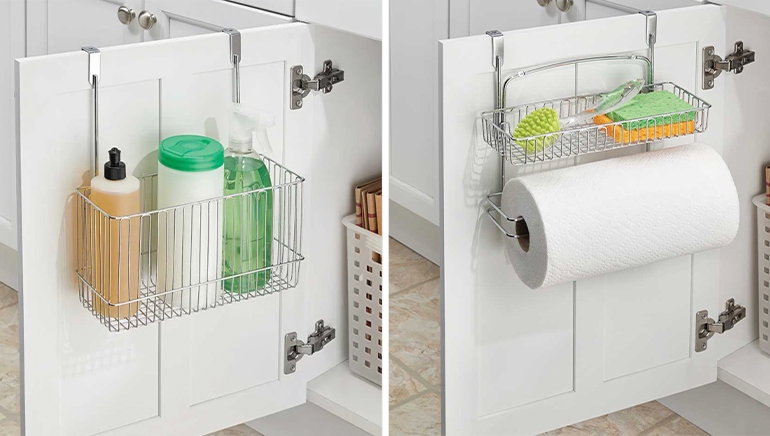 If your house is feeling a little cramped lately, there are ways to make it feel less cluttered and more spacious without getting rid of anything.
Whether you have a big or small space, there are usually ways to find extra storage space in your home. We have four solutions for creating storage space you might not have previously considered.
Ideal storage solutions help create more space while creating a specific place for every object. It's not just about hiding stuff around your house - it's about organizing it along the way.
Here are four ways to create extra storage space:
---
1.  Floating Shelves
Beyond being a great decorative element, floating shelves are a great use of wall space. If you don't have space for a freestanding bookshelf or cabinet, then adding some floating shelves can take advantage of empty space without making the room feel too suffocating. In more public rooms, consider using them as a display element for special items or gifts. In more private rooms like bedrooms and offices, floating shelves or wall-mounted shelves can be used for storage. Use them for books, toys, or boxes of important items.
Recommended Item: Wall-Mounted Shelves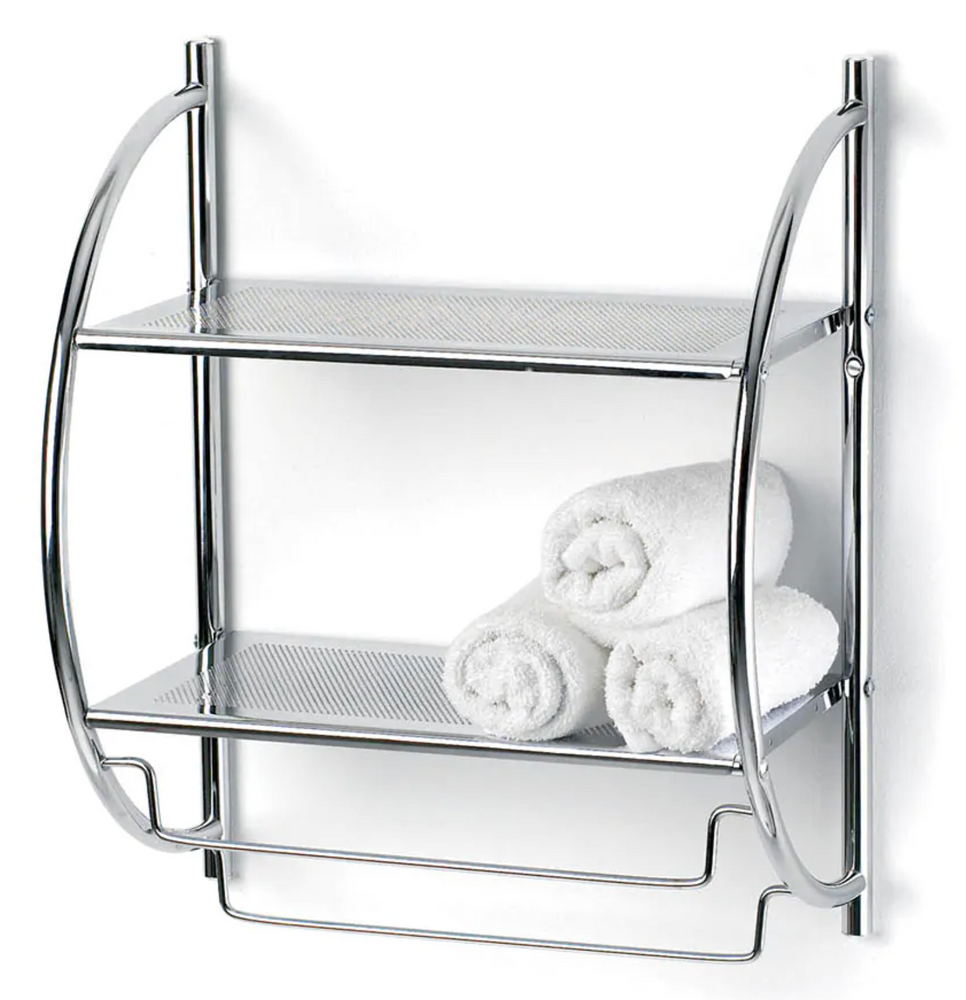 ---
2. Add Hooks
Hooks - whether mobile or permanent - are the unsung hero of utilizing wasted space. They can be installed on the back of doors or cabinets, in entrance ways or in the back of closets. Of course, they are traditionally great for hanging coats and towels, but they can also be used to hang purses, hats, ties, blankets, belts, reusable grocery bags, backpacks, hardly-worn-special-event outfits, and more. Get creative with them!
Recommended Item: Over-the-Cabinet Basket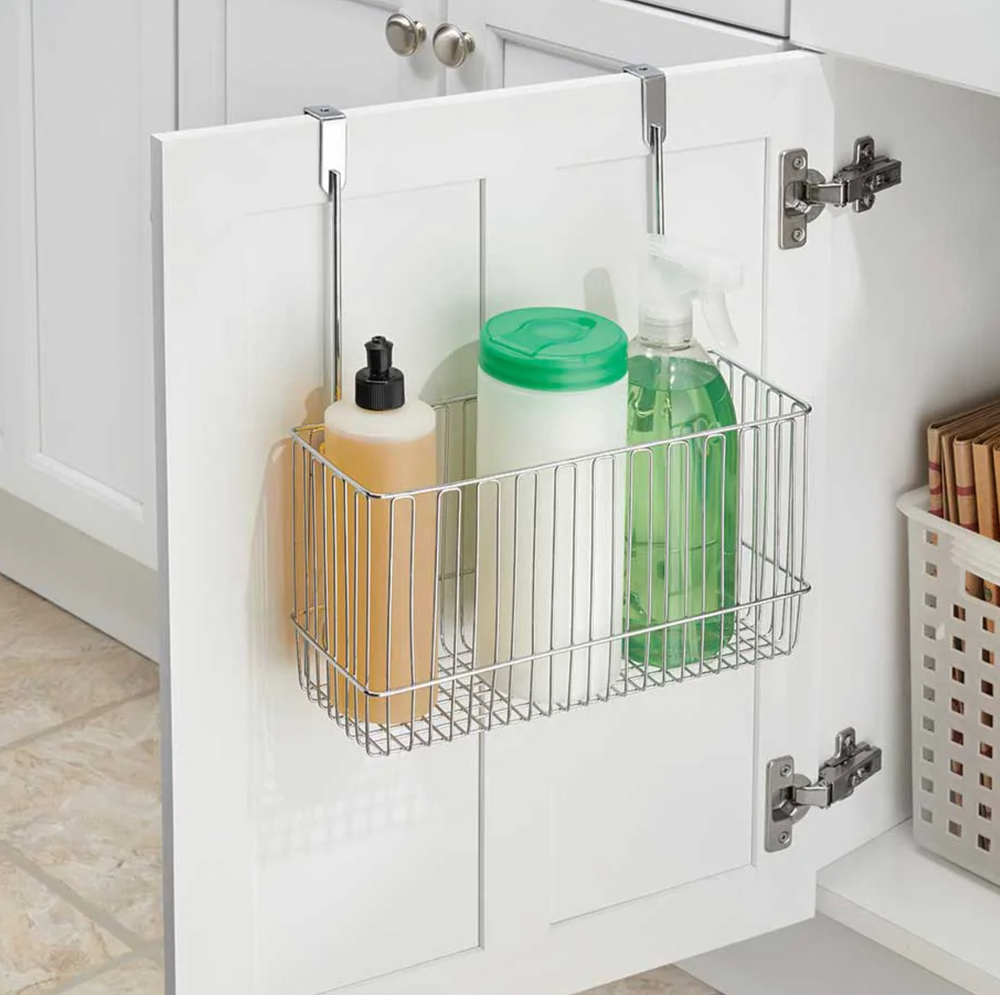 ---
3. Layered Shelves
If you're lacking space inside of cupboards and cabinets, there's a simple storage solution! You can turn one shelf into two shelves with the addition of a divider. Often, shelving leaves quite a lot of unused vertical space but that can easily be fixed with the right products. This goes for kitchen cupboards, under-the-sink storage, or any other area of the house that can benefit from stackable baskets or boxes.
Recommended Item: Stackable Pantry Baskets

---
4. Storage Bins
Storage bins are a popular way of not dealing with random bits and bobs around the house. However, we dare you to reimagine the use of storage bins into one of the most useful ways to create more space and get more organized at the same time. Take the time to get properly fitted boxes, and create labels for what's going inside them. Start with broad terms like "winter clothes," and narrow it down to be as precise as possible. The more information on the label, the better! This way, you'll always be able to find exactly what you're looking for, without the hassle of undoing every single bin in the house. These bins don't have to end up in the basement, either! There's often unused space underneath beds and at the bottom (or top) of closets.
Recommended Item: Codi Storage Box and Bin Collection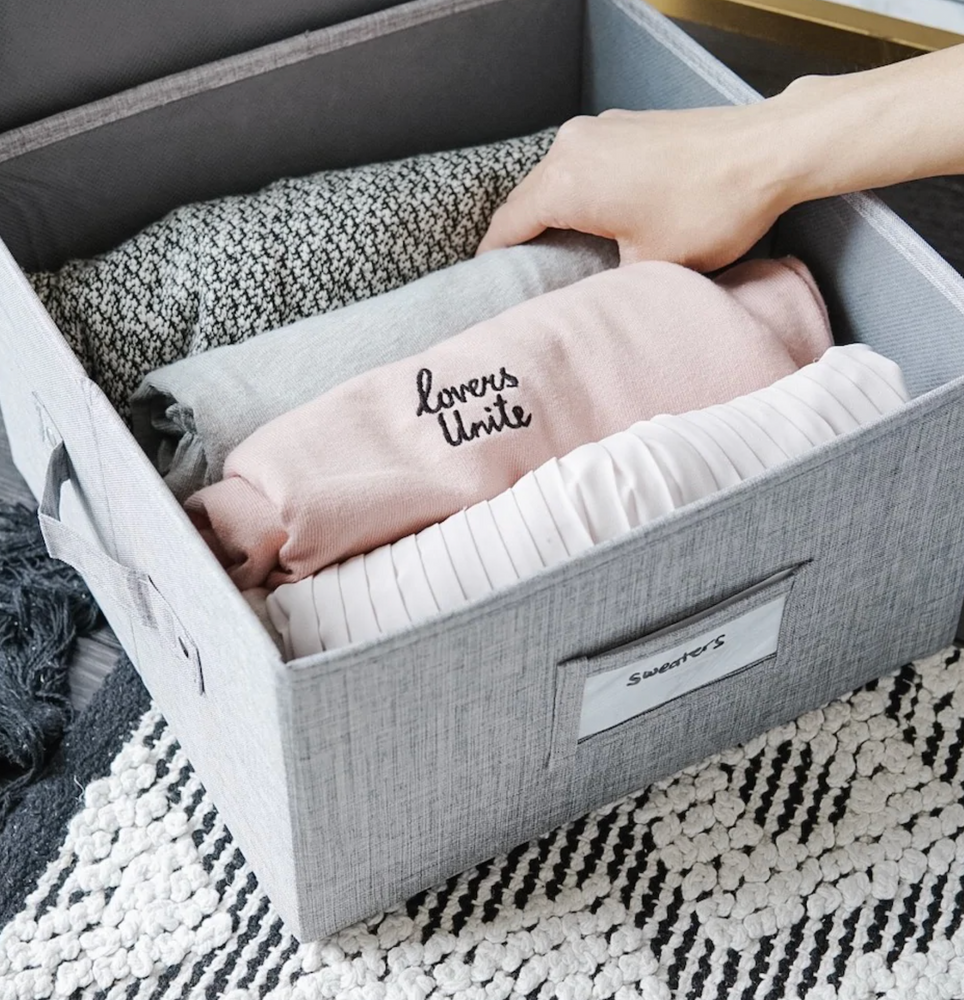 ---
Have a unique way of creating storage space in your home? Share it with us so we can see your magic storage trick!