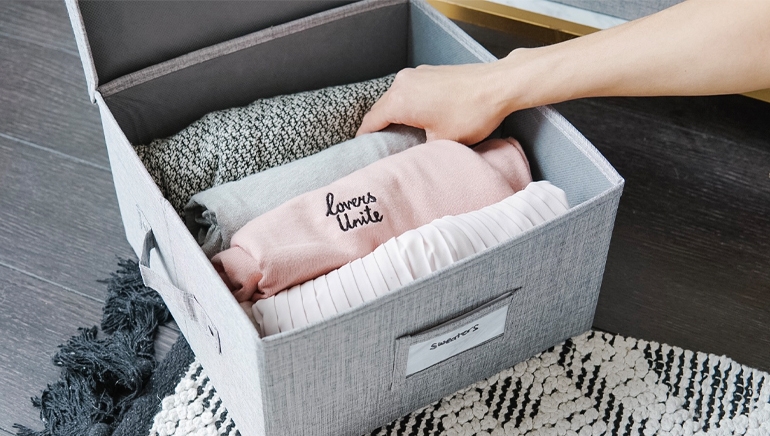 January marks a new beginning and what better way to start the year than by having a more organized home. It's time to take control and declutter! It may seem overwhelming to tackle your whole house, but work slowly. Perhaps set a goal to complete an area or room in a week. When you have achieved a clutter free home, trust me, you'll feel amazing! Here are 5 great organizing ideas and products that will keep your home looking it's best.
---
Bedroom/Office Storage
The Codi Storage box and bin collection is the perfect set to accommodate all your storage needs in the bedroom. These bins are not only fashionable, but also very practical for organizing your closet space, shelves and other storage around your room. All storage pieces have at least one handle for easy carrying and most have a lid to help keep stored items free from dust. There is also a matching laundry hamper in the collection with a convenient side door.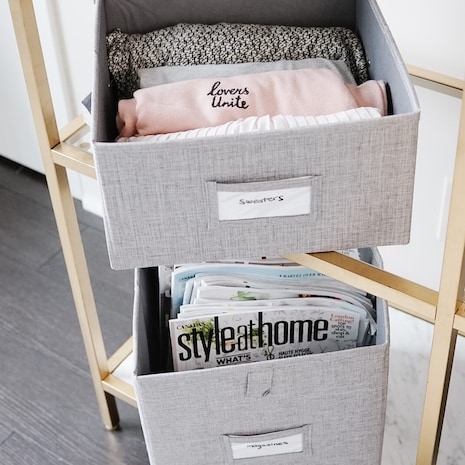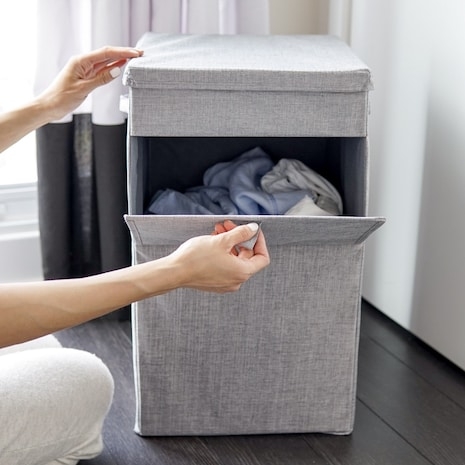 ---
Drawer Organizer
The Rain Expandable Organizer is a great solution for keeping your desk and drawers organized. I love that you can adjust the size to customize the fit to any drawer. The dividers will keep everything neat and tidy and all in one place when the drawer opens and closes. This organizer can be used for just about anything… from toiletries, makeup, office supplies, and odds and ends.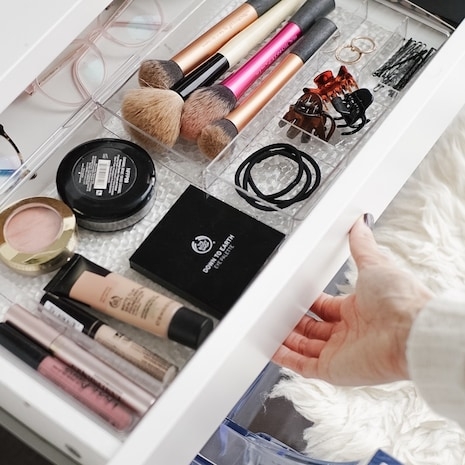 ---
Kitchen Storage
The Rosti Modula Storage boxes are a must in every kitchen! Often times, items get lost in drawers/shelves and can't be found quickly or just plain forgotten about. I suggest using transparent storage and these ones are not only that, but very unique with a stylish design. They are easy to open, stackable and keeps food fresh with an airtight lid. The set comes with 2- 14 oz, 2- 35 oz, 2- 51 oz, and 1- 68 oz.

---
Bath Organizer
The York Tension Cady will organize all your shower essentials and give your bathroom a clean look with a sleek matte black finish. Now you don't have to limit yourself to what you need to bring in the shower. There's even hooks to hang your washcloths and bath brushes. The caddy extends to fit most standard baths and is very easy to install.

---
Wall Decor Storage
Many people don't recognize the value of vertical space. Walls are not just for artwork! A great way to maximize space is to add storage to your walls that double as decor. The flora link 3-piece set is an excellent way to utilize your space with 3 little cute vessels that will hold up to 5lbs each. The gold fixing really makes a statement and will match with just about any decor in your household. A neat feature is they can also be hung separately or keep adding onto and/or beside them to cover more of your wall.
Wishing you all beautifully clean and organized homes in 2020!