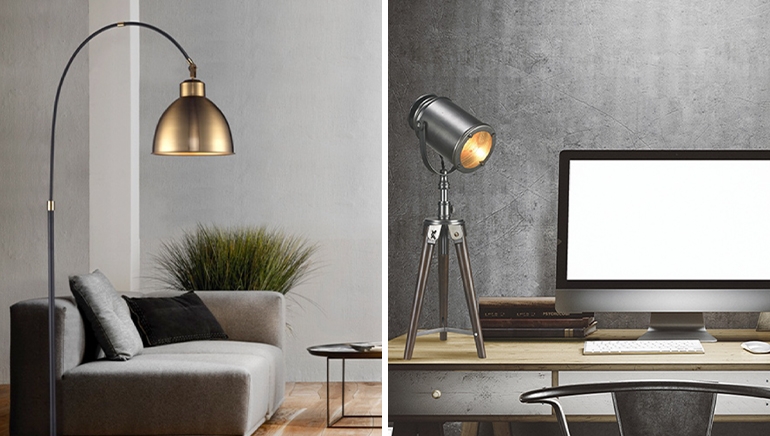 Adding additional lighting as well as changing out existing light fixtures is a great way to update your home to match your style. Having the proper lighting makes rooms feel larger, more open and more inviting. Lighting and lamps can be subtle and sleek or a statement piece in the room.
If you're looking to up your home lighting game, look no further. Here are some of the hottest new lighting styles you will find at Linen Chest. 
---
Floor Lamps

bring a room to life with a floor lamp. Good for adding substantial light in rooms without overhead lighting, or for adding ambience to rooms in which you want more control over the lighting. 

Table Lamps

are great for end tables, desks, nightstands and consoles. They help brighten areas of the room that may be dim and can give a great ambiance in the evenings. If you haven't got the floor space for a floor lamp, consider a table lamp. 

Wall Sconces

are perfect for adding some accent lighting to a room that maybe already has overhead lighting or where you just want a touch of light like a study or a den. They give off the same amount of light as a table or floor lamp without taking up space. 

Pendant Lighting

is a great alternative to the boring base lighting we see in many homes. Allow your pendant lighting to make a statement in places like kitchens, foyers, stairways and bathrooms. 

Chandeliers

will give you that kick of glam you're looking for. A chandler is a great statement piece and can amplify any space. 
---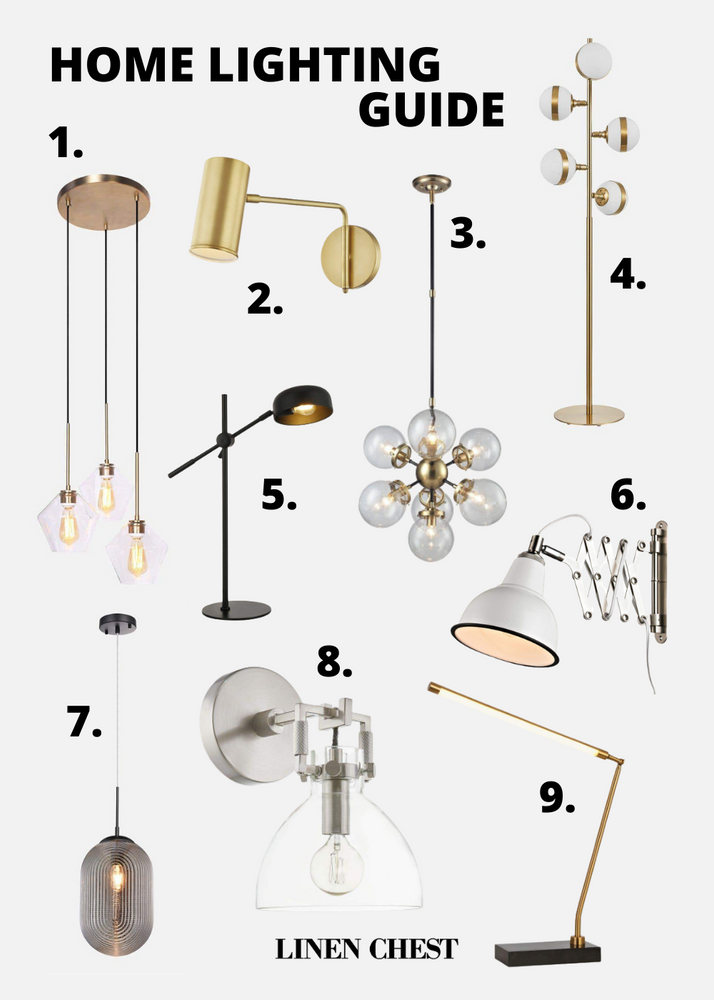 SHOP THE GUIDE
---