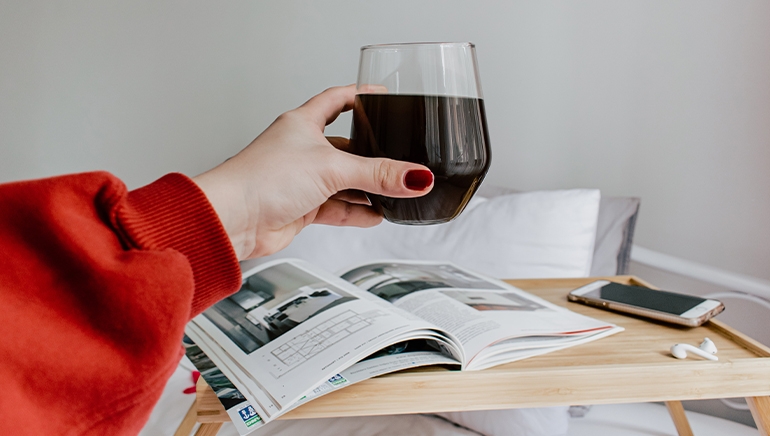 If you're a wine lover or you know a wine lover you're going to want to keep reading. Here are nine items that should be on every wine lover's wishlist. Share this with your friends and family so they know what to get you next holiday season, or shop for the wine lover in your life!
---
Wine Cooler - Keep wine at the perfect temperature with a wine cooler. Not only will it keep wine cool, but it will free up counter and cabinet space in your kitchen. Choose from a wide variety of wine coolers ranging in capacity, style, and price.

---
Electric Corkscrew - There's nothing worse than pumping away at a cork that just doesn't want to pop. Skip the hassle with an electric corkscrew for the perfect decorking every single time.

---
Decanter - Let your favourite wines breathe in style with an elegant decanter. Pick one that fits your personal style and let it be the star of the table at your next dinner party.

---
Insulated Wine Tumbler - Enjoying the outdoors this summer? Bring your wine with you! Perfect for hanging by the pool, enjoying a picnic or heading on a camping trip. Your wine won't get warm and you won't have to worry about glassware.

---
Stemmed Wine Glasses - You can't have wine without the glasses, so make sure every wine lover you know has a classic set of wine glasses for entertaining guests.

---
Stemless Wine Glasses - No wine lover's home is complete without a set of modern stemless wine glasses. Perfect for your after work glass of wine or a casual dinner party among friends.

---
Wine Stopper - Sometimes you can't finish the whole bottle, but don't let it go to waste! A leak proof wine stopper is essential for wine lovers.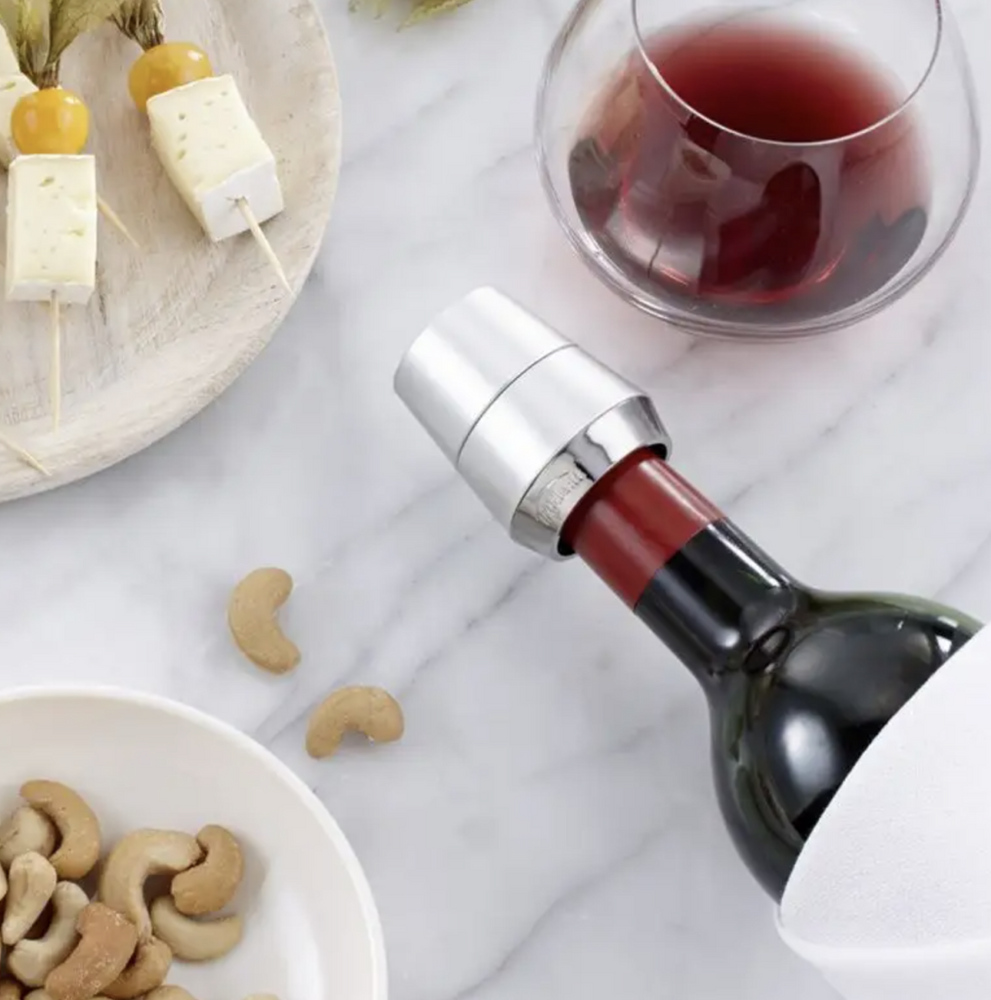 ---
Wine Glass Drying Rack - Wine glasses can be a pain to wash and dry and may be in a tedious situation perched in the dish drainer. This wine glass drying rack will leave them secure on the counter until fully dry.

---
Wine Away Spray - Accidents happen, but wine stains are a pain. Skip the worrying and use this spray on clothing, upholstery and carpets as well as on white fibres like cotton and linen tablecloths.

---