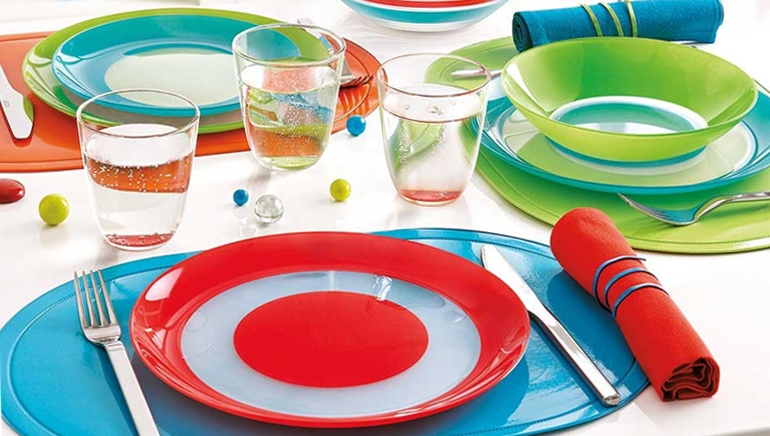 While the thought of leaving the city for a weekend at the cottage sounds relaxing and rejuvenating, in reality, it doesn't always work out. Busy schedules, lengthy commutes and high costs can discourage even the most avid cottagers. Creating your own private backyard retreat is a great way to take advantage of every sunny summer moment as soon as you step outside.
---
1) Design around Your Lifestyle
Do you love to entertain? Or, perhaps solitude is more your style. Forget about what's trendy at the moment and take an honest assessment on how you would like to use your space. If you plan on having over plenty of guests, a large deck and outdoor cooking area would be suitable. If you plan on creating a quiet retreat, focus on lush greenery and landscaping.

---
2) Privacy
Going outside can quickly lose its appeal if your backyard retreat offers little privacy. Patio trellises, tall trees, outdoor curtains and of course fences can help you enjoy your downtime away from prying eyes.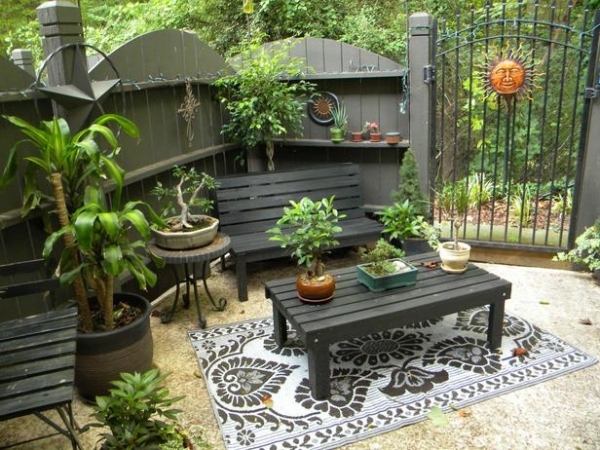 ---
3) Defining Shapes and Spaces
To create visual interest and define spaces within your backyard, consider the impact of shapes on the overall design of your patio retreat. For example, a round stone fire pit encircled by gravel can create a stunning focal point. Curvilinear lines and winding garden paths create a more natural look while squares and straight lines can appeal to a modern aesthetic.

---
4) Plants, Plants, Plants
As any gardener can tell you, consider the amount of sunlight your backyard receives and do your research before investing in plants. While planting annuals every spring is something many of us dream of in the dreary winter months, consider investing in perennials for a lower maintenance yard. Planting shrubs of varying heights and a variety of different grasses can also create a lush landscape.

---
5) Colour Palette
Decide on a colour palette for a cohesive look. Will your patio furniture match with your blooms, or contrast with them? Using vibrant colours creates an energetic space, while using more muted tones lends to a more serene area.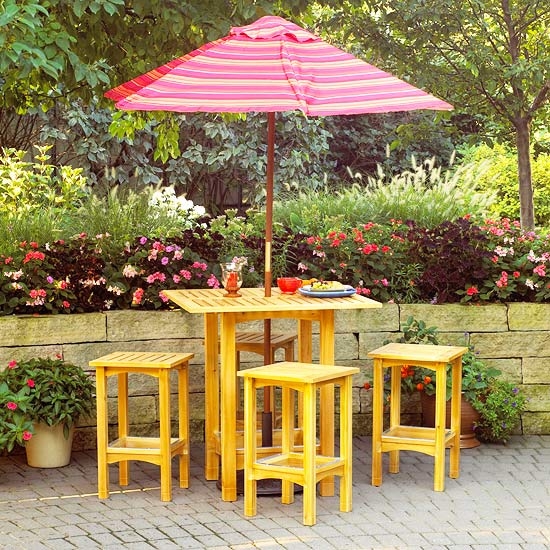 ---
6) Patio Seating
Comfortable seating is essential to creating a cozy backyard retreat. There are so many types of chairs, recliners and sofa sets to choose from. A classic bistro table with a couple of chairs is a classic standby that works well in small spaces. If you have room to spare, consider setting up different 'zones' in your backyard. For example, a pair of adirondack chairs with a small side table between them is a great place to kick back and lounge, while a dining table with chairs is a place for sharing meals and conversations.

---
Create a Backyard Patio Retreat:

SHOP THE ITEMS:
1. Bistro Outdoor Furniture
2. Vonn Cushion Collection
3. Artland Glass Bottles
4. Moustache Beer Assorted Glasses
5. Red Kufra jug by Bormioli Rocco
6. Simply Colors salad bowl 27cm
7. Chilly Ice Cream Scoop & Water Basin-Kiwi
8. Food cover
9. Palm Leaf Vinyl Placemat
10. Ice Balls