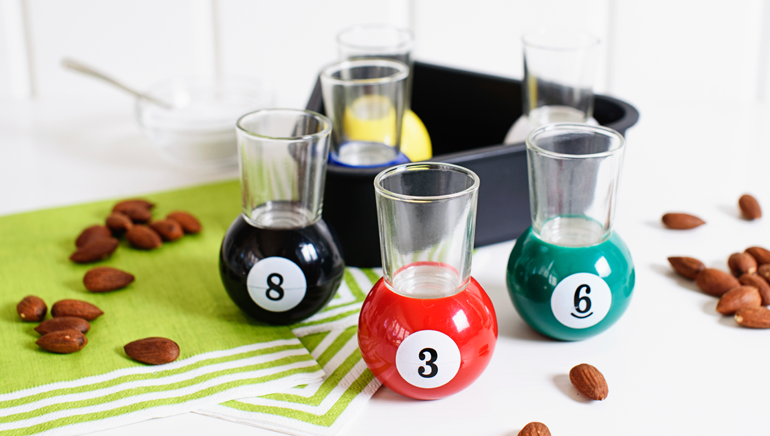 With the holidays in full swing it's time to start checking names off your list and why not start with the men in your life? Although guys are notoriously difficult to shop for, these gift ideas are sure to be more exciting than the usual pair of socks, cologne or itchy sweater from years past. We've even categorized our gifts by interest to make it easy to find just the right thing for every type of guy on your list:
---
FOR THE MIXOLOGIST

First up, are gifts for the mixologist in your life. He's the type of guy who's always experimenting with new cocktails and knows how to throw a good party.
Shop the Items:
1. Bar Set 2. Coasters 3. Moscow Mule Mug 4. Whiskey Glasses 5. Nambe Tray 6. Double Jiggers


---
FOR THE TREND SETTER
These gifts are perfect for the stylish guy in your life who isn't afraid to make a statement. Whether toting a checked umbrella or keeping his tie collection organized, these items will top his list.

Shop the Items:
7. Umbrella 8. Tie Organizer 9. Wine Rack 10. Leather Storage Totes 11. Bodum Chambord Glass 12. Travel Bottle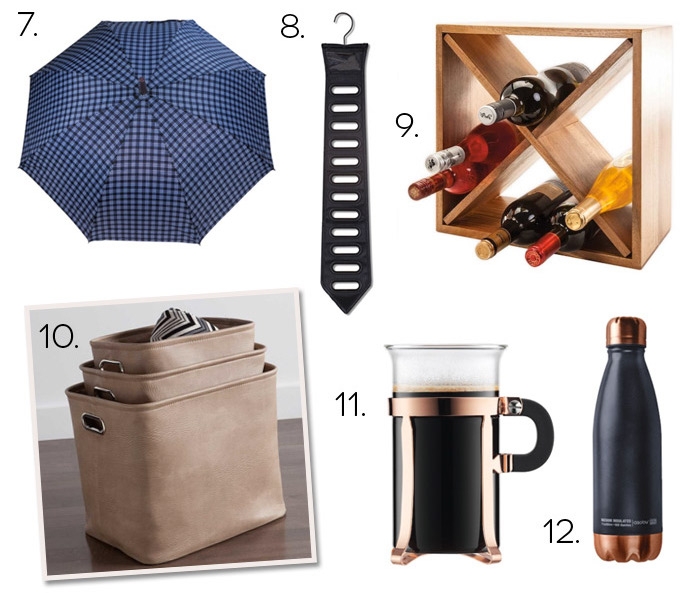 ---
FOR THE SPORTS ENTHUSIAST
Bring the sports bar home with gifts that would make the perfect addition to his "man cave." This type of guy loves to have his friends over for the big game and enjoys a little friendly competition.
Shop the Items:
13. Magnetic Dart Game 14. Cheers Coasters 15. Vintage Pub Stouts 16. Pool Ball Shot Glasses 17. Tabletop Basketball Game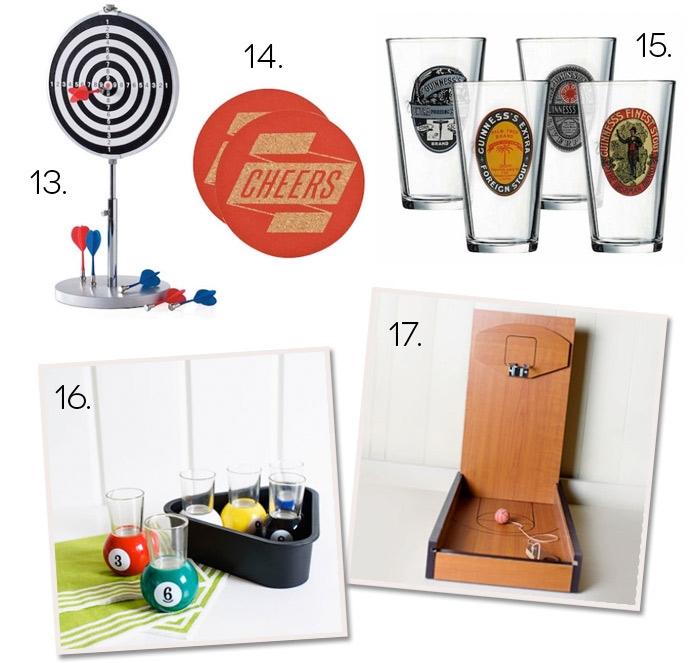 ---
FOR THE COOK
Lastly, we've rounded up a few gift ideas for the guy who loves to cook. From professional quality knives to a sleek spice rack, these gifts are sure to make his next recipe a breeze.
Shop the Items:
18. Spice Rack 19. Pizza Scissors 20. Bread Board 21. Bread Box 22. Gordon Ramsey Knife Set 23. Kitchen Textiles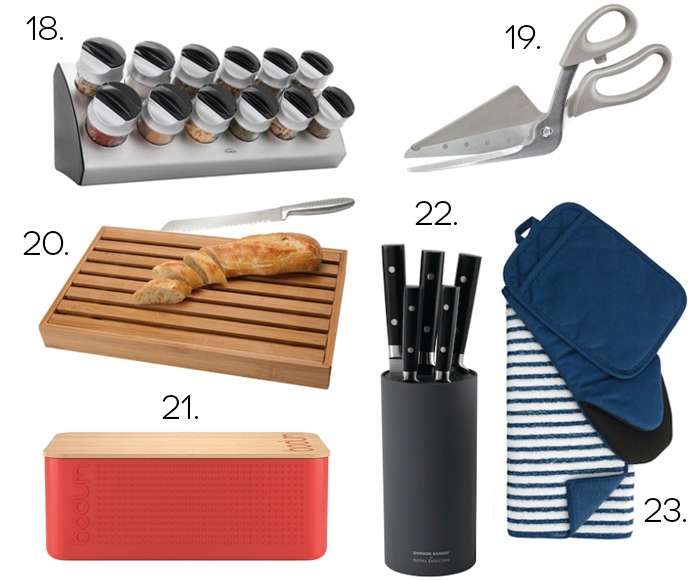 ---