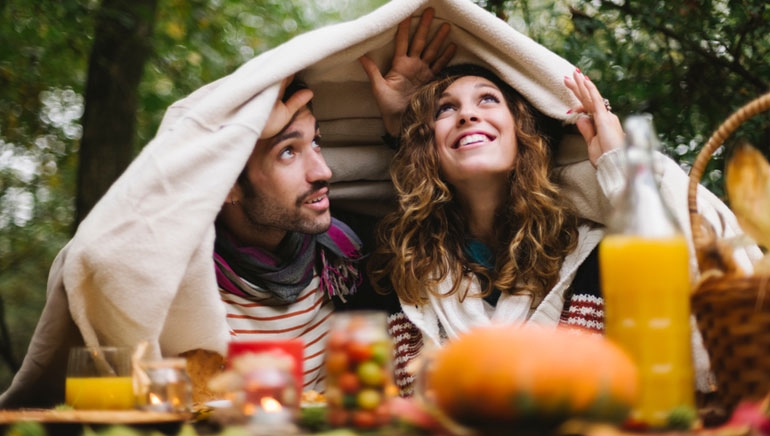 1) A Coffee Date
This one's considered a classic for a reason. It's a great way to have light conversation while enjoying a hot beverage—perfect for those chilly fall days.
---
2) Nature Walk
If you're feeling more adventurous (and the weather is cooperative) taking a nature walk in a local park can be beautiful with all the changing leaves. You can also take pictures or collect leaves to dry and use for home décor or DIY projects.
---
3) Movie Night In
Nothing is better than snuggling up with a blanket and your date while watching some flicks, especially if the weather outside isn't cooperating. Make sure to get snacks you both enjoy!
---
4) Stargazing
Sometimes if you're lucky, the night sky is clear and the temperature is just right for stargazing. Take a few blankets, a bottle of wine and a telescope if you have one, and go stargazing. There are also apps that can help you locate stars (in case you're not an expert but still want to impress).
---
5) Visit an Art Gallery or Museum
Art Galleries and Museums are vast in most cities. You may be able to find a museum that's all about the history of your city, or an art gallery that has a new exhibit for the fall season. You'll be learning something new and have objects to talk about in case you're short on conversation ideas.
---
6) Visit a Brewery or Go Wine Tasting
Tours of Breweries is becoming a popular choice for dates (assuming you both enjoy beer). You'll get to see where the magic of beer making happens and sample a bit too. There are also plenty of Wine Tasting festivals offered in different cities, which usually includes samples, food and entertainment.
---
See some of our Fall Favourites >