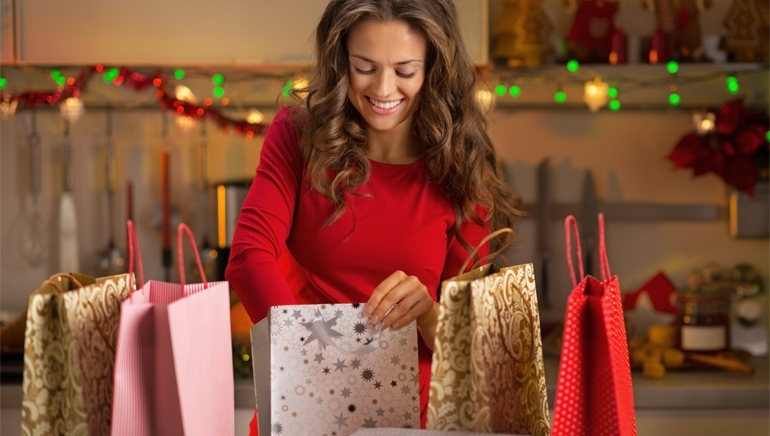 The holidays are a busy time filled with family, friends and of course, house parties and gatherings. Sometimes it can be tricky to find the perfect gift to give to a party host, and you may find yourself stuck in a last minute scramble to find something appropriate. This can be true especially when buying for couples—you don't want to buy a gift that only one of them will use. Instead, creating a small basket of goodies is a great idea to incorporate a variety of products that can be used around the house by the host, or by the hosting couple during the holidays or year round.
Linens, teacups and small decorations that are holiday themed give the opportunity for the host to use them for more holiday parties. If you want to give them something for everyday use, stick to simpler designs for these items. Also consider adding food or beverage mixes that they can enjoy at a later time.
Grab a basket or bag from you're the store and wrap all your items together to present the perfect gift to your host!
---
The Perfect Holiday Gift Basket: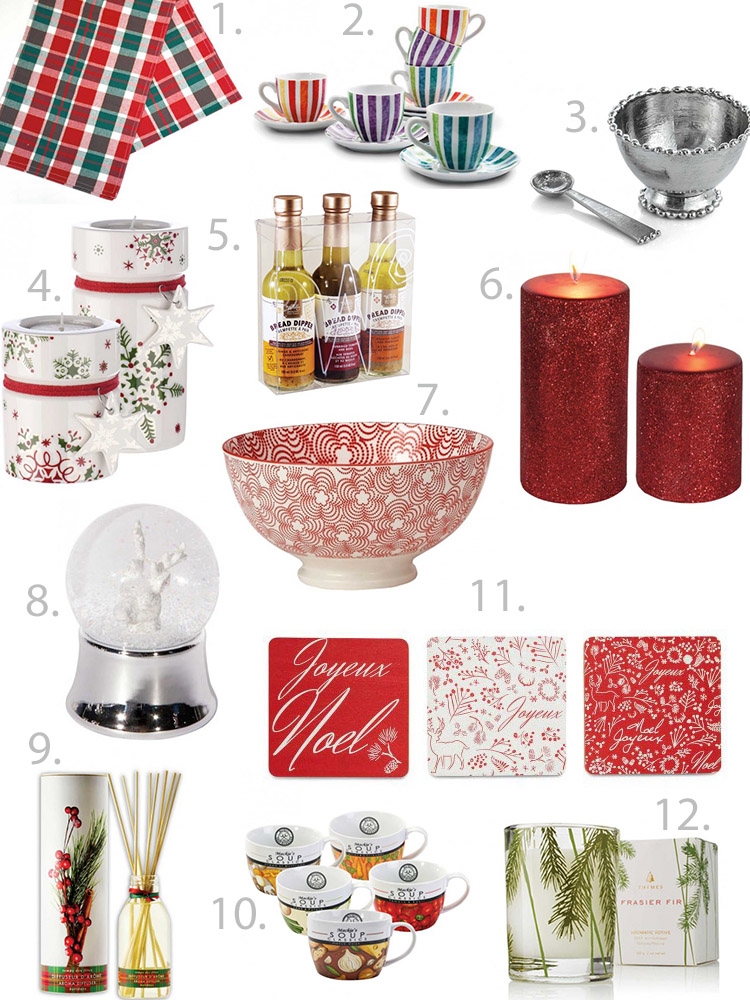 SHOP THE ITEMS:
1. Christmas Large Plaid Table Linens
2. BIA La Dolce Set of 6 Espresso Cups and Saucers
3. Molten Frost Condiment Dish with Spoon
4. New Modern Christmas Votives by Villeroy & Bach
5. Wildly Delicious Set of 3 Mini Bread Dippers
6. Red Glitter Candles
7. Kiri porcelain bowls
8. Snow Globe-Deer Head
9. Aroma Diffuser Holidays
10. SOUP CLASSICS Soup Mugs
11. Square Christmas Sketch Trivets
12. Fraiser Fir Collection by Thymes
---