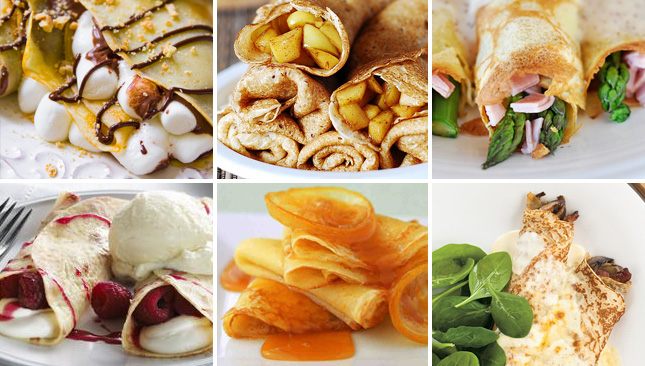 Nothing is more decadent than fresh crepes made at home on a Sunday morning. Try any one of these recipes for a fresh take on any classic crepe recipe. There's something for everyone! Before we get to the crepe recipes, you may need:
---
1) S'more Nutella Crepes
Try these perfectly cooked crepes filled with mini-marshmallows, nutella and topped with graham cracker crumbs. This recipe couldn't be easier and is a treat for adults and kids alike. Get the recipe,
here
.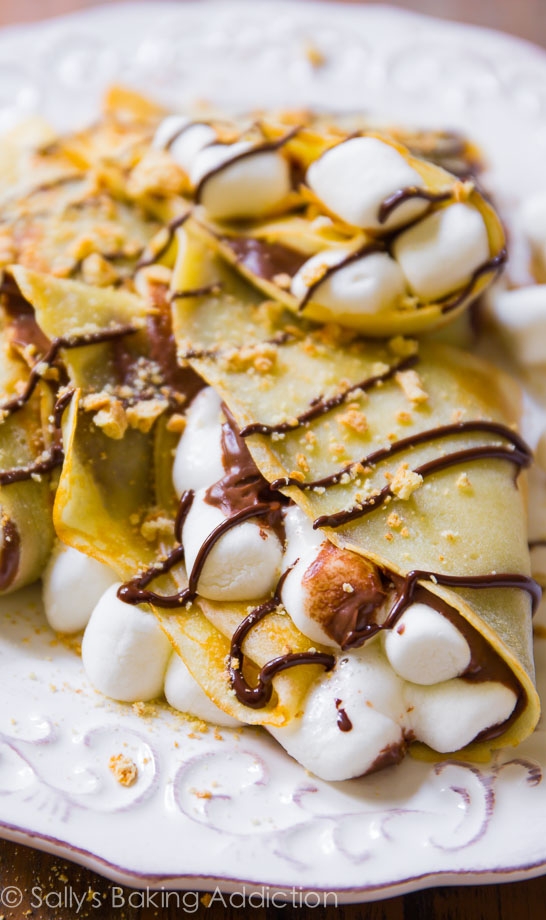 ---
2) Apple Cinnamon Crepes
All the sinful deliciousness of apple pie, but ready for breakfast. A simple apple cinnamon filling that's a perfect blend of breakfast and dessert. Get the recipe, here.

---
3) Raspberry Cream Cheese Crepes
Use fresh or frozen raspberries for these crepes, the tangy cream cheese filling goes perfectly with any kind of fruit to make these crepes exceptional. Get the recipe, here.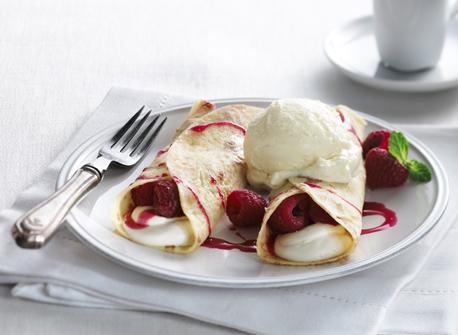 ---
4) Lemon Crepes
For a more delicate flavour, try this simple recipe that is topped with candied lemons and a delectable lemon-caramel sauce. The sweetness of the caramel blends with the zesty lemon flavour for a perfect balance. Get the recipe, here.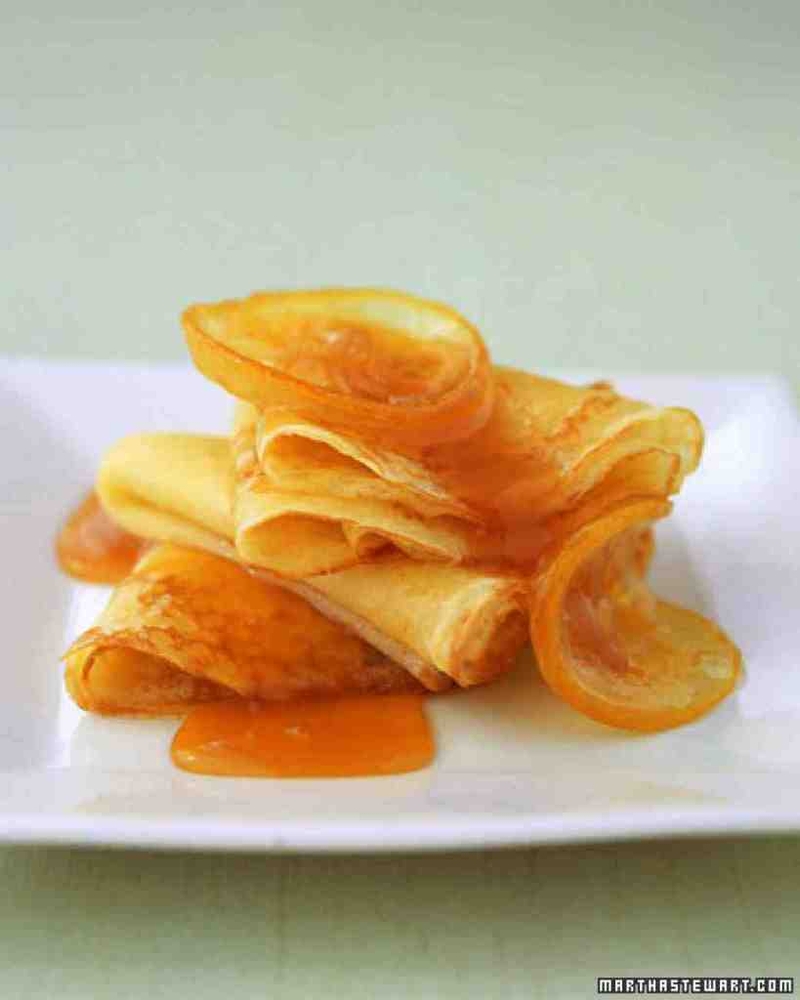 ---
5) Ham, Swiss and Asparagus Crepes
If you're a fan of savoury crepes, then try these tasty roll-ups filled with ham, swiss cheese, asparagus and a hint of stone-ground mustard. Perfect for breakfast or for lunch! Get the recipe, here.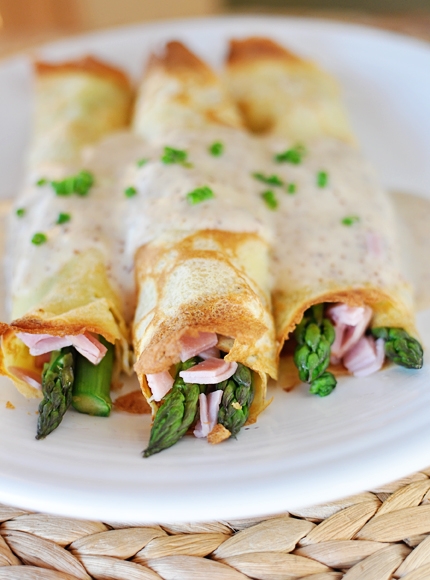 ---
6) Mushroom Crepes
Diced bacon, thinly sliced potatoes and your choice of mushrooms make up the filling for this tasty crepe. Adding cultured cream and emmental cheese pack these crepes full of flavour with just the right amount of creaminess. Get the recipe, here.