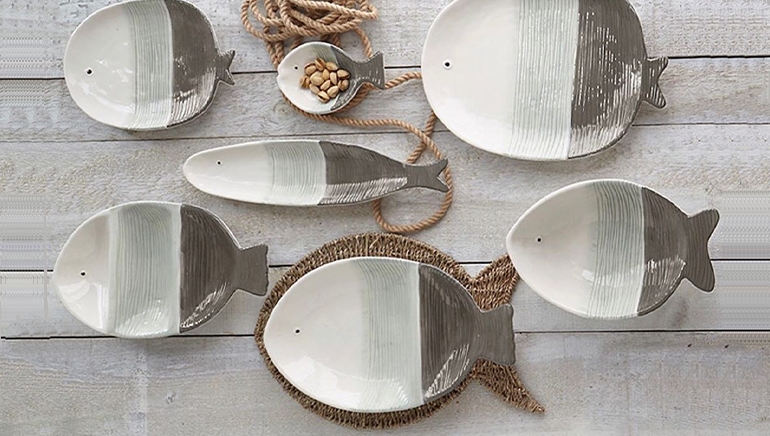 With each new season comes new design opportunities for your dining table. Dressing up your dining table is not only a great way to add some extra flavour to your dinner party, but it is also a way to incorporate some fun design elements into your home. From plate collections to chargers, there are lots of ways to make your table special. Check out our summer table decor ideas below!
---
1) Fish Theme
During the summer months, you have to take advantage of all the themed products that the season has to offer. What other time of year can you have a fish-themed dining table? The neutral tones in this Fish Serveware Collection go perfectly with these Seagrass Fish Chargers underneath. Add some matching napkins and a fun centrepiece and your dining table is all set for the summer!
Shop the look: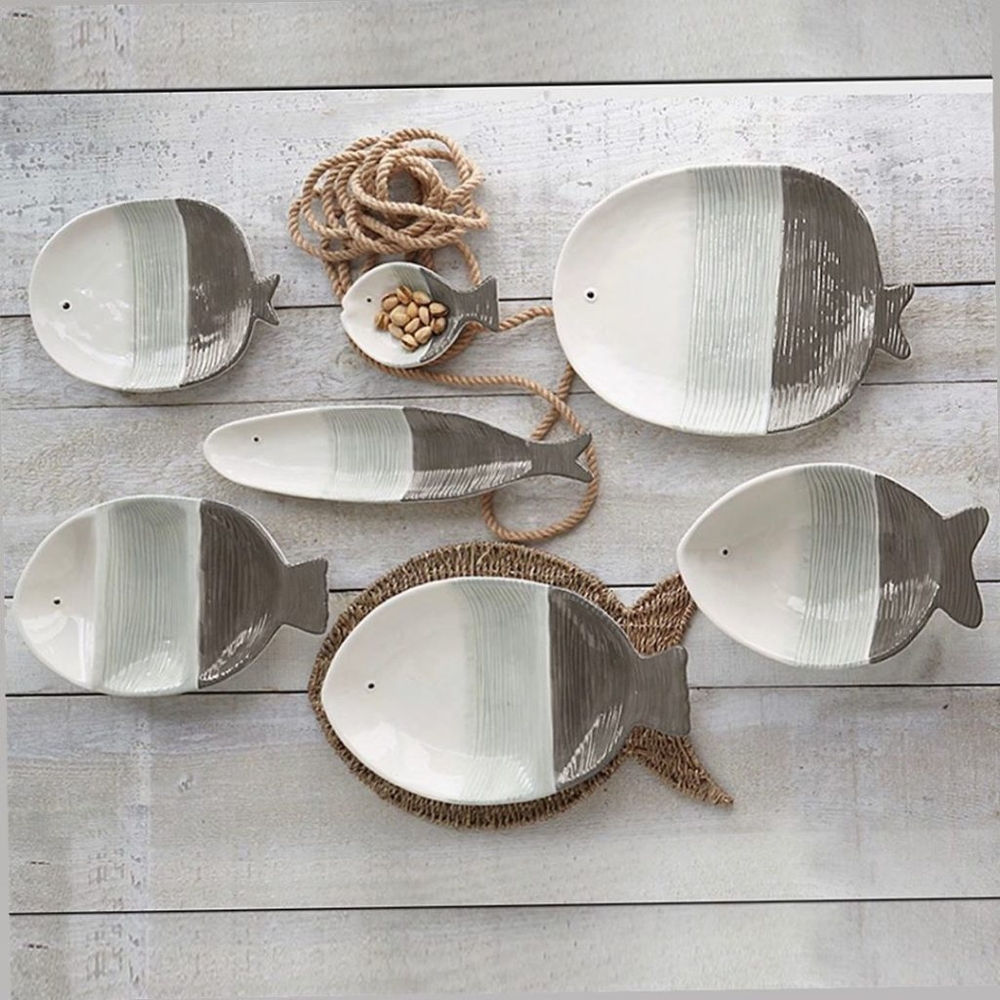 ---
2) Colourful Theme
Summer is also the perfect time to play with bright colours and patterns. Plates that include unique designs are great for entertaining because they will help make your dish look irresistible. If you choose a dinnerware collection that has a busy pattern, look for a charger with a simple design. To enhance and compliment the colours and pattern in the Laguna Dinnerware Collection, we chose a white charger with a gold rim. This charger is also a great option because it can be used year-round with other dinnerware!
Shop the look: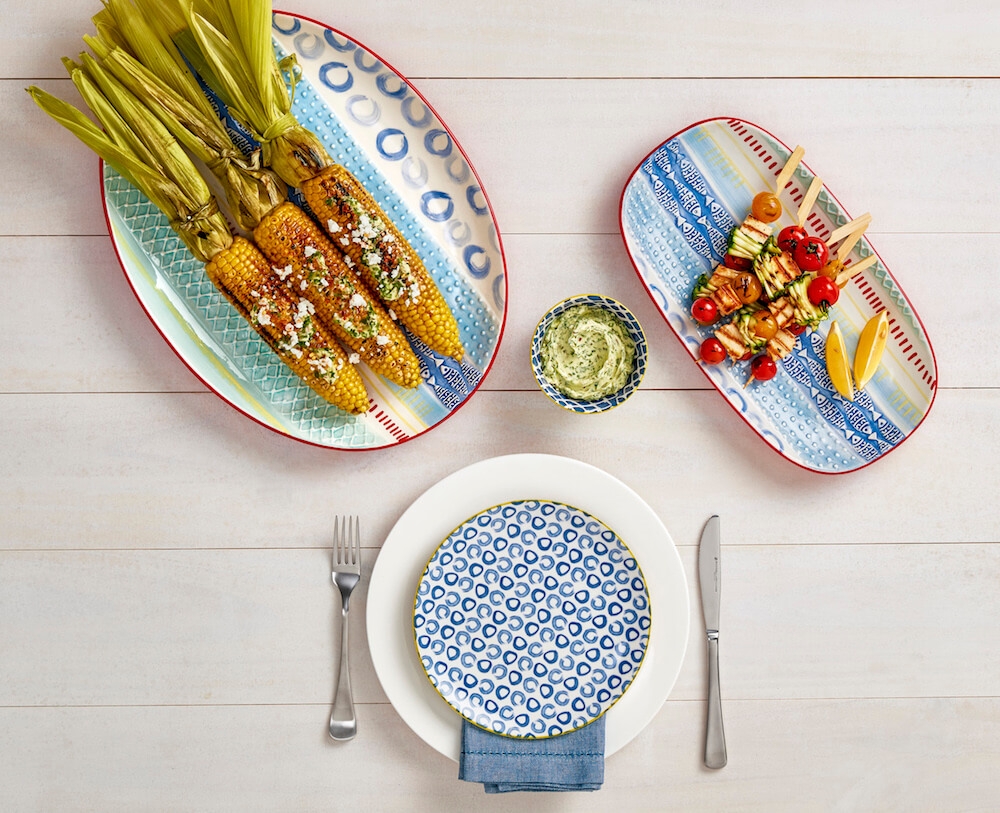 ---
3) Blue Theme
If buying summer-themed decor for your table worries you, look into purchasing more season neutral items. Blue is a great colour if you want to use your dining decor beyond the summer months. This Hammock Dinnerware Collection can be used many months of the year. This collection is also great because it includes so many pieces. Not interested in buying chargers? Just use the largest dinner plate in the collection as a charger instead! However, if you would like to add a bit of summer flair to the table, you can always use a seagrass charger underneath.
Shop the look: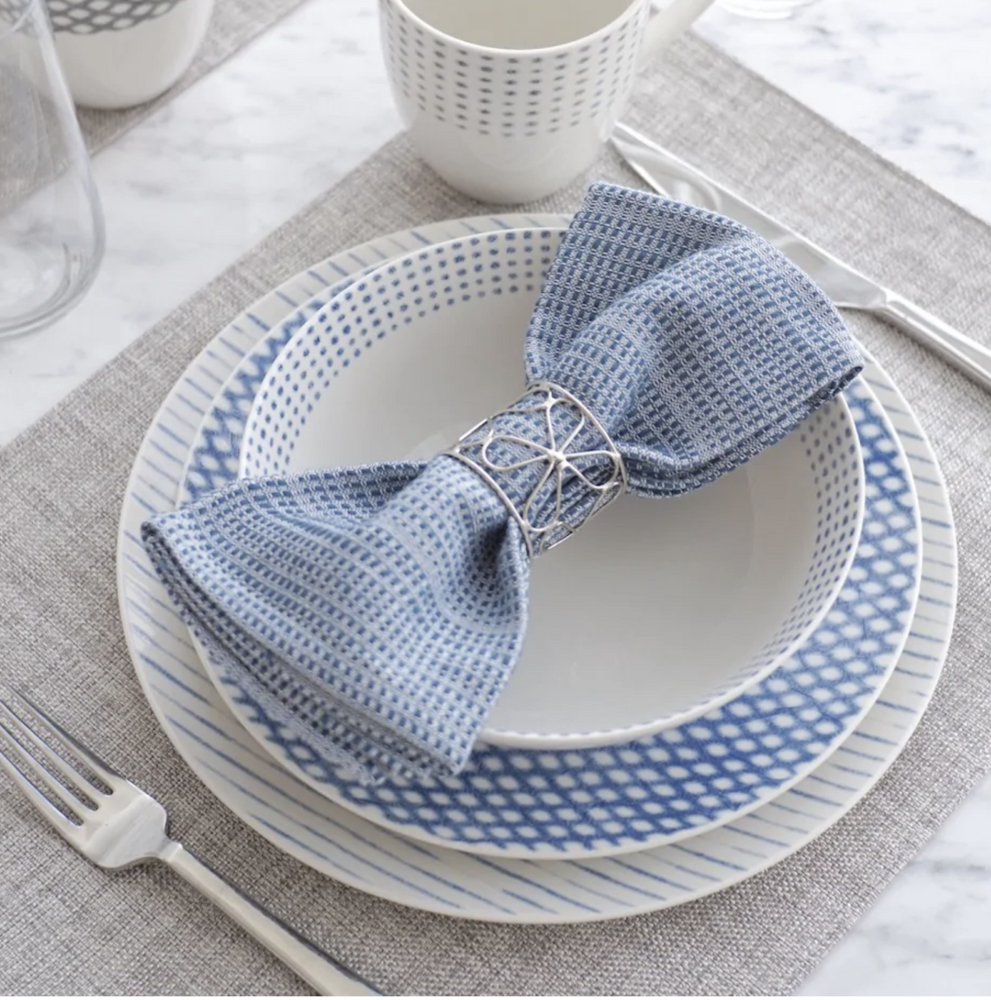 ---