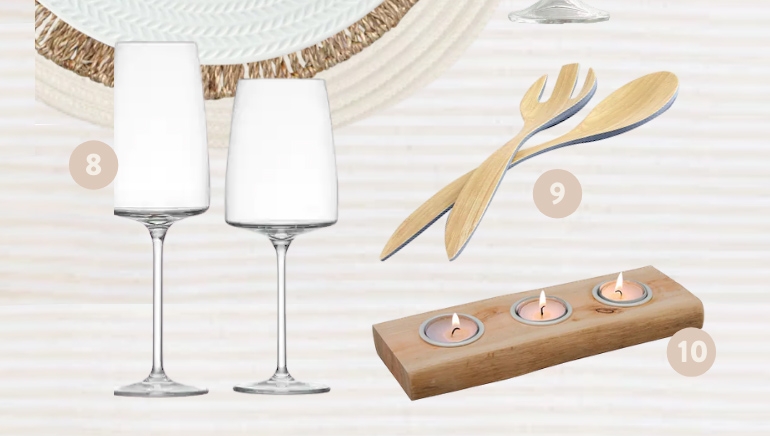 We could all use a little mood booster during these social distancing times. Hosting a small dinner party with your quarantine buddies will definitely put a smile on everyone's face.
Creating a gorgeous tablescape aesthetic for the event will help make the night feel really special. We suggest a gorgeous, delicate and neutral-toned tablescape as the perfect base for your social distancing dinner party.
---
Neutral Colours
Starting with the tablecloth, choose a pattern (like stripes) to incorporate some flair into the space. Our Aspen Fabric Table Linens Collection is a perfect choice.
Placemats help make sure cleanup is easy but they also help tie together the theme of the tablescape. Our simple, textured and rounded Sheer Placemats will work well against a striped tablecloth.
On top of the placements, we suggest a Seagrass Natural Charger Plate to add even more texture in the neutral tone and act as a separation.
The dishes are the most important part of the tablescape and need to be durable and chic, while matching the chosen colour palette. Our Laurel Rim Dinnerware Collection will do all of that. The white porcelain paired with a fishbone border adds a special sophistication to the whole table set up.
As for glassware, our simple Schott Zwiesel Sensa Glassware is classy and looks lovely against the rest of the table.
Finish decorating the table with our Votive Tray Holder to bring the dinnertime mood to life. Utilize our Bamboo Basic Serveware Collection when serving dinner to keep the neutral tones moving throughout the party.
Have a lovely dinner party!
---
---
Shop the Items: