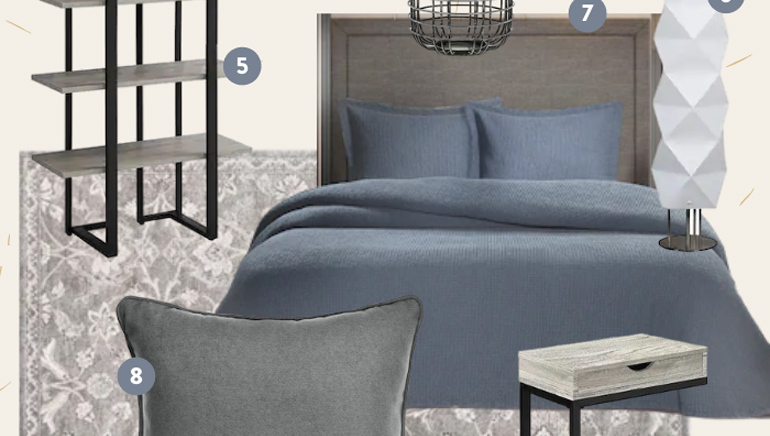 Grey and blue is a lovely combination, especially for a bedroom. Darker colours can provide a more mature feeling to a bedroom while incorporating masculine tones.
---
Bedding:
Starting the decorating process with bedding, our

Waffle Bedding Collection

is plush and sophisticated - the perfect element to elevate the vibe of any room. The deeper blue colour will beautifully complement the darker wood tones that we are using as accent decor throughout the bedroom.

---

Accent Pieces:
Our

Highrise Bookcase

is the perfect way to store practical bedroom essentials while also displaying your favorite knick knacks that add your personality to your space.Our

Akina Standing Planter Collection

,

Tesora Jewelry Box by Umbra

and

Rosa Grid Lantern

will also fit perfectly on your new shelving unit. These accessories continue the colour palette without overwhelming the space, which will help to keep your shelves looking crisp and clean.

---

Decor:
For lighting, our

Harlow1 Floor Lamp

will add height to your room with its tall and geometric shape. Our

Genny Table Lamp

is a simple addition that will bring the eye-level back towards the star of the room: the bed.Our

Cove Carpet

is the perfect item to complete the look of your bedroom. The light grey colour and subtle floral print of this carpet help balance the room while still keeping the fresh and mature tones that we are loving for this look.
Happy decorating!
---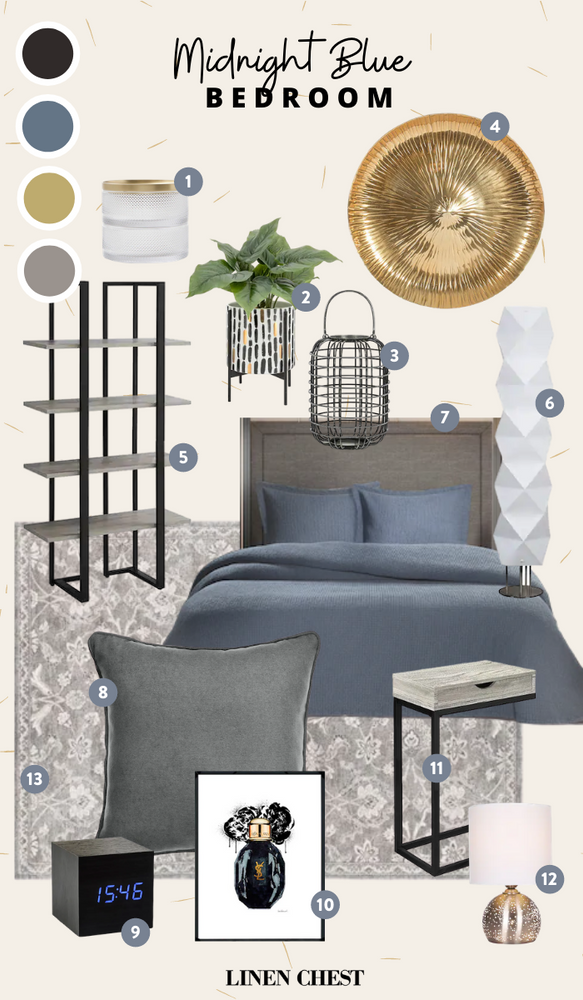 ---
Shop the Items: