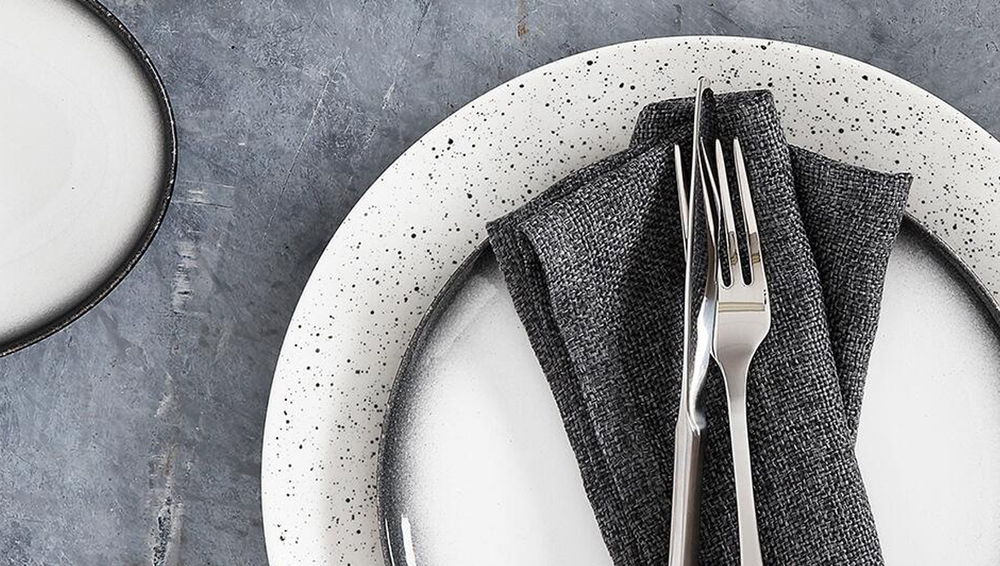 Love the monochromatic look? We'll let you in on a little styling tip. By simply layering pieces from our textured Caviar collection you'll have a contemporary, monochromatic table setting in an instant.
The neutral tones of our Caviar collection make it easy to mix and match while the different glazes and finishes create an understated but stylish look.
Start with a grey linen tablecloth or placemats in a similar tone, black or white will work well here as they add an extra layer to your setting without using extra crockery.
Choose a base plate to build on, then contrast by mixing pieces from the Caviar collection with your existing White Basics. The switch between the tactile finish on the Caviar pieces works in contrast with the smooth porcelain of the White Basics pieces.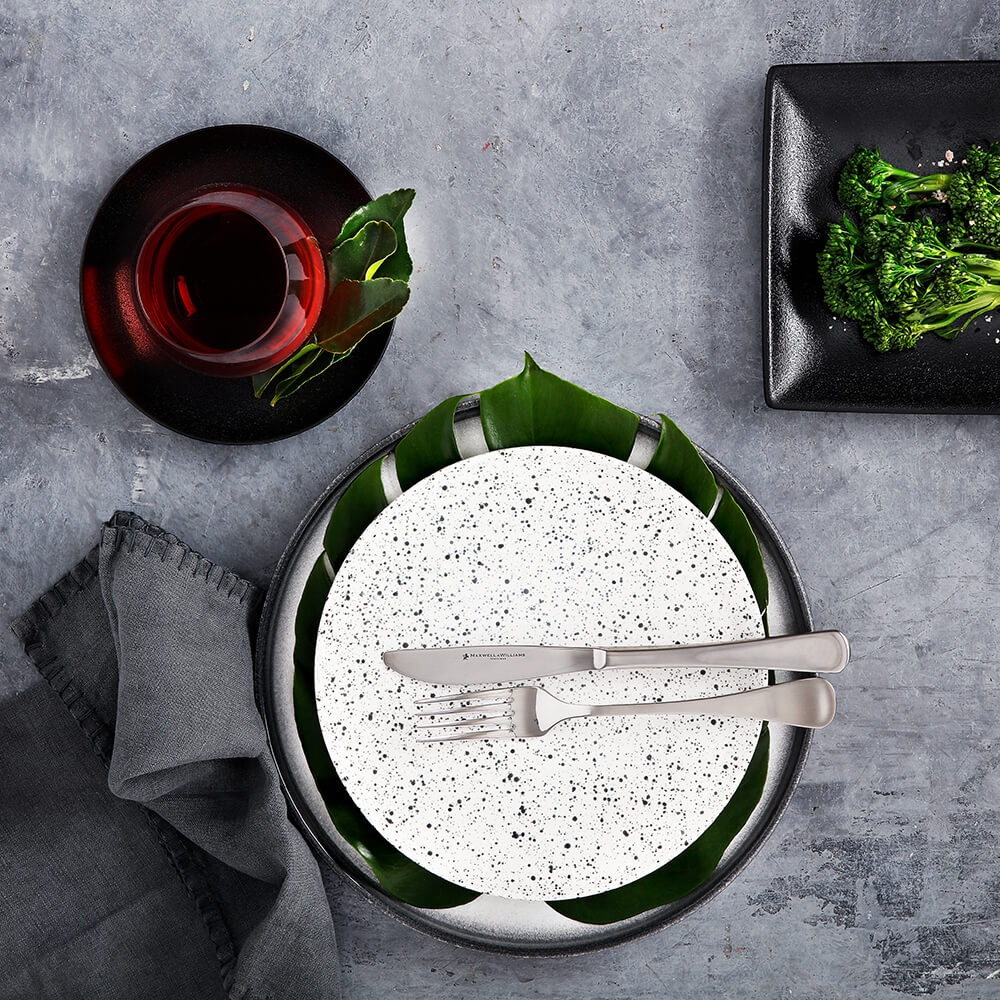 Top with the new addition to the Caviar range, Granite. The smoky charcoal borders and mottled exterior glaze will bring all the other elements together.
Finish with matching charcoal napery, polished stainless steel cutlery and flowers or foliage to complete the look.
There you have it, a table ready for Insta-glory.