We've been seeing modern shelves everywhere lately and we love it! Why? It's both useful and stylish. Bookcases are a great way to display your art pieces, personal frames and of course, your beautiful books. To avoid your room looking messy, make sure to keep it clean and organized. Here are some of our favorite looks:
---
1. Work Environment 
A great way to store your magazines and boxes. Use colourful accessories to help create a fun work environment.

---
2. The Multi-Functional Room
When you have a multi-functional room, a bookshelf is a great way to divide the space without building a wall. Being able to see through it allows the room to feel airy while still being able to look at your beautiful decor.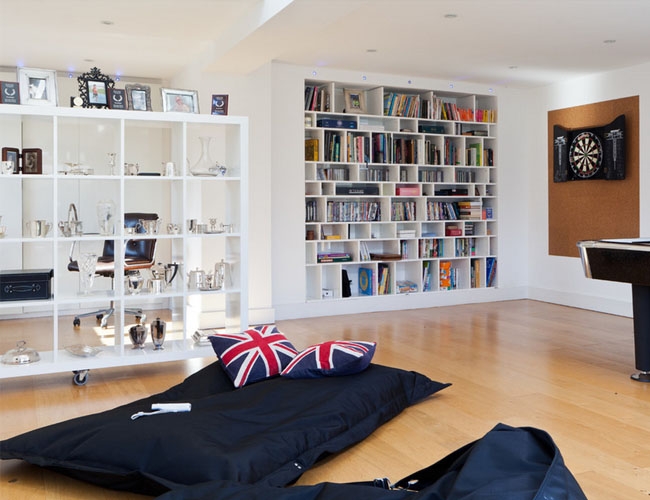 ---
3. Dining Room
Using shelves is a great option for the dining room; you can display major art pieces or store away special occasion dinnerware. Choosing your bookcase in the same colour as your wall will give the illusion that it's part of the architecture.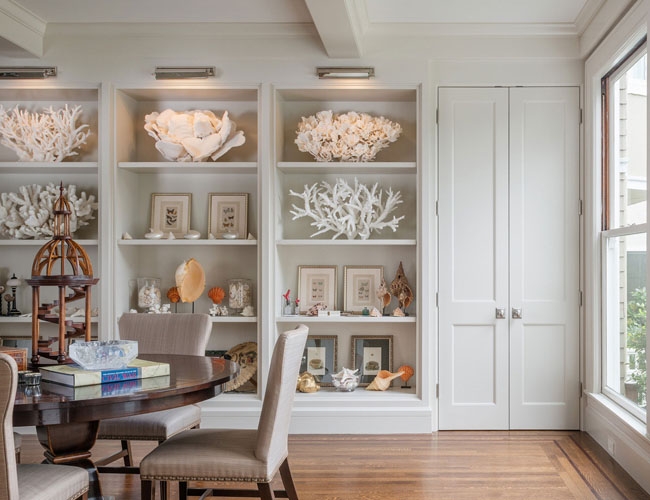 ---
4. Living Room
Storage is always necessary in the living room and we love how this brown colour matches the floor perfectly.
---
5. Decor
This beautiful piece adds a modern flair to the room and can be styled in so many creative ways!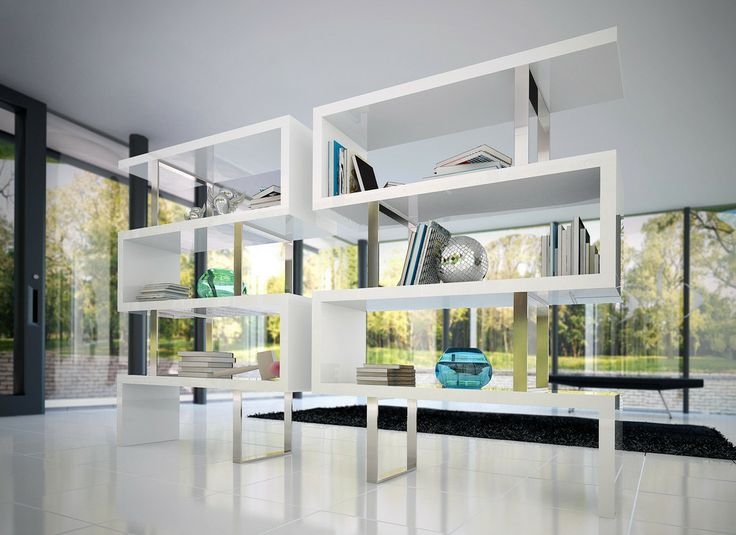 ---
6. Modern Office
Add some pizzazz to your office with this modern and uniquely shaped bookcase! Use it for book, picture frames, vases, and more!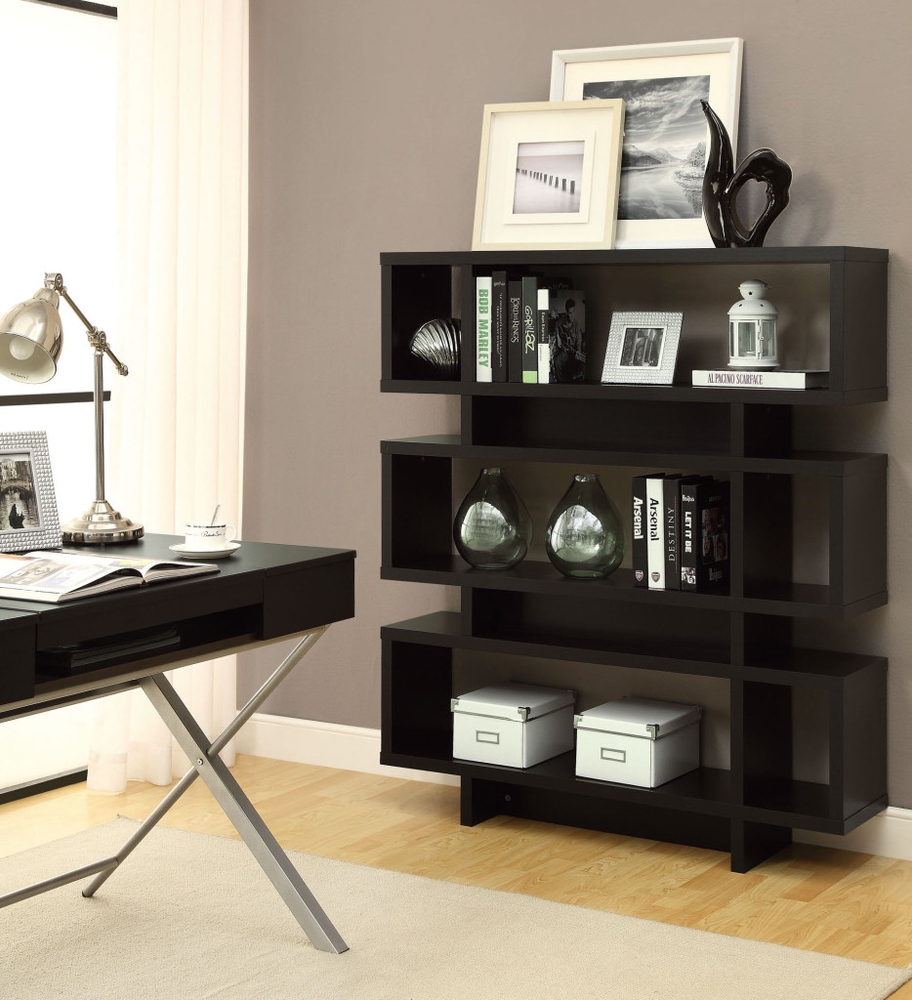 ---
7. Bedroom
This modern bookcase also has a unique shape and can be styled in many different ways. We love how the books are placed both vertically and horizontally. It's definitely the focal point in the room!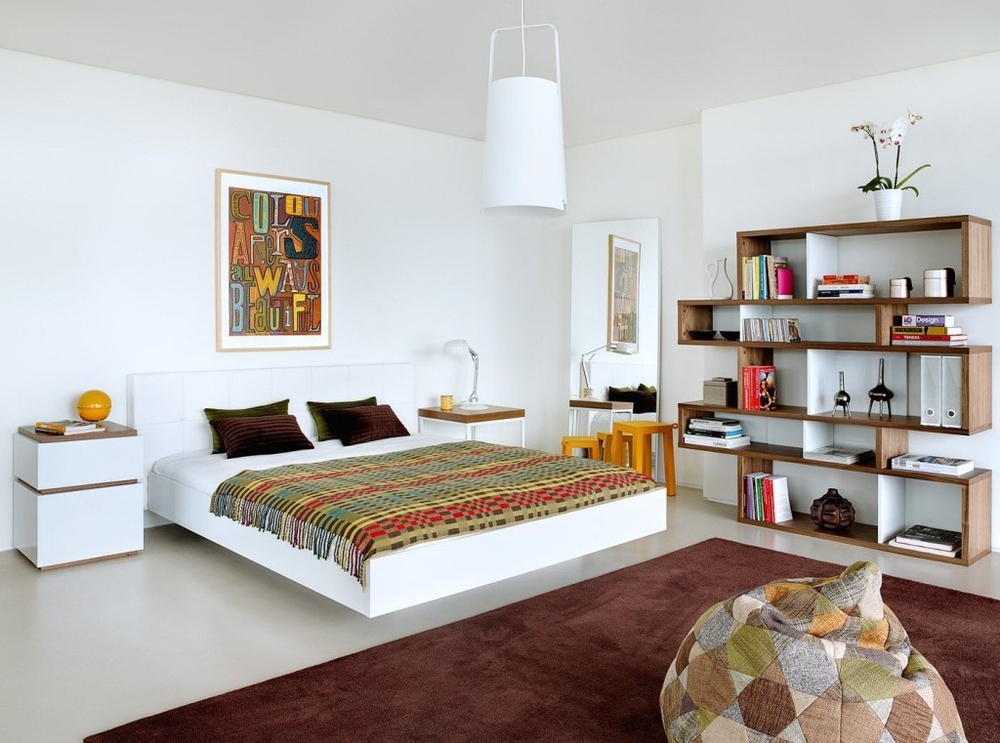 ---
Get the look with these modern pieces:
1. TV Stand
A multi functional TV stand / display case. Set it up however you'd like!
Available, here.


2. Atila Bookcase
This classic transitional design is perfect for display and storage. Versatile unit can be placed upright, lying down or side-by-side with another piece.
Available, here.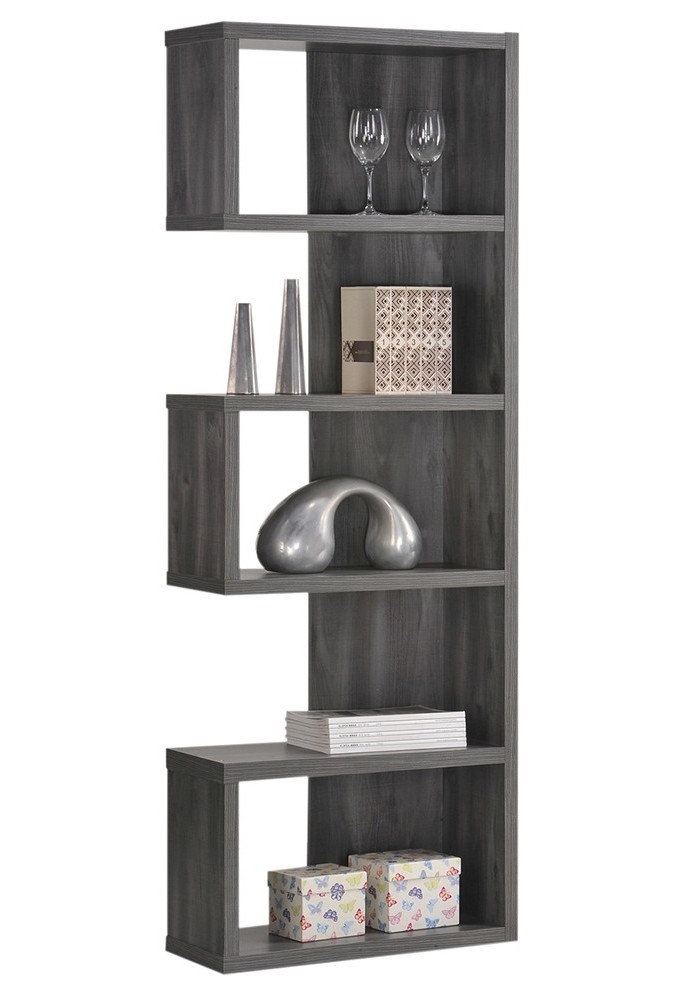 3. Display Cabinet
This cabinet is ideal for ornaments, books, magazines, etc. It will compliment the decor of any room in your home.
Available, here.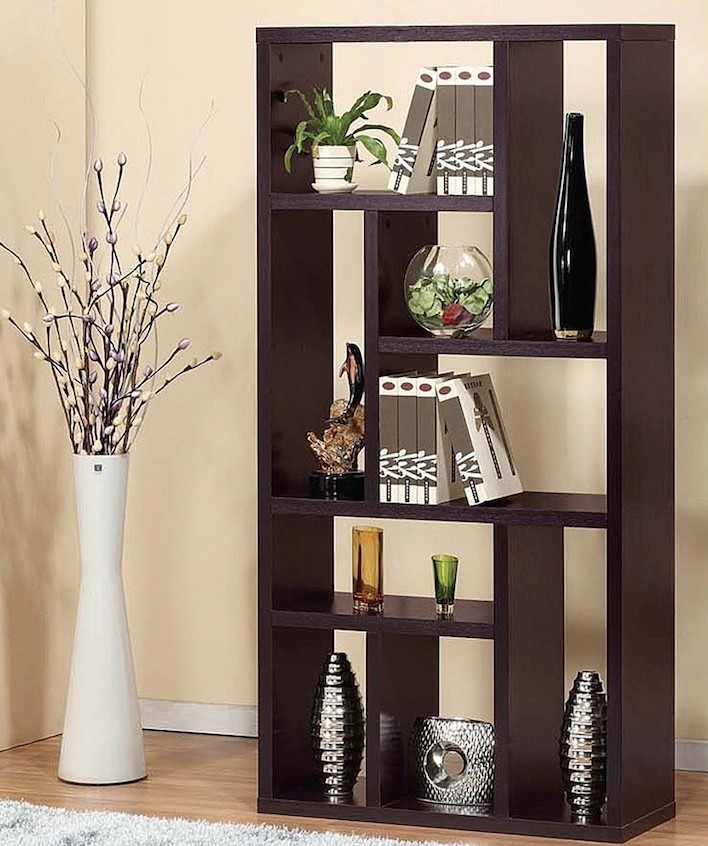 4. Monarch Reclaimed-Look Modern Bookcase
Add some pizzazz to your living space with this dark taupe modern and uniquely shaped bookcase! Its sturdy structure and innovative features will definitely add visual appeal to any decor and can be used for books, picture frames, vases, and more!
Available, here.

---