Got 5 minutes? Grab any bread of your choice and try one of these Ricardo open-faced breakfast sandwiches. They're easy & kid friendly...enjoy!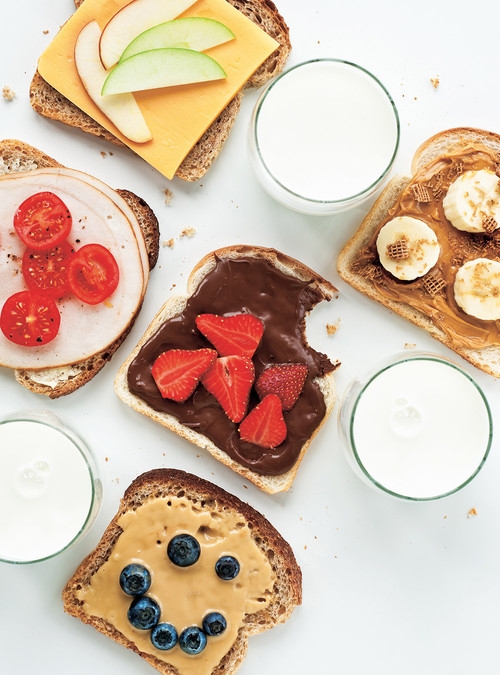 ---
1) Peanut Butter and Banana Sandwich
Top with peanut butter, bananas and shreddies-type cereals.
2) Chocolate and Strawberry Sandwich
Top with chocolate spread and sliced fresh strawberries.
3) Maple Butter and Blueberry Sandwich
Top with maple butter and fresh blueberries. Have fun making happy faces with the blueberries!
4) Turkey Sandwich
Butter, and top with smoked turkey and sliced cherry tomatoes.
5) Cheese and Apple Sandwich
Top with yellow cheddar cheese and apple slices (real cheese, not the individually plastic-wrapped).
---