It's National French Fry Day on July 13th!
Although you might be tempted to rush out to the closest drive-thru for your fries - we are going to challenge you to make them at home.
Homemade french fries are easier than you think! We're here to show you how to keep it simple and delicious.
---
Ultimate French Fry Recipe:
Essentially, you need large potatoes (ideally Yukon Gold or Russet), Canola oil, and salt. The recipe we like to use also includes 6 slices of smoked bacon, for added flavour during the frying stage.
You can make oven-roasted fries or use the traditional deep fryer method. Our recipe chooses to use a deep fryer for that extra treat.
Discover our great selection of Ricardo products and cook like a true chef!
INGREDIENTS
5 to 6 large Yukon Gold potatoes (peeled or not)
Canola oil, for frying
6 slices smoked bacon
Salt
DIRECTIONS
Cut the potatoes into 1/2-inch thick sticks for large fries or 1/4-inch for thinner fries.
In a large bowl, soak the potatoes in cold water for about 30 minutes or up to 24 hours in the refrigerator. Drain and pat dry with a clean cloth.
Place the potato sticks in the basket of the deep fryer. Immerse the basket in the cold oil of the fryer. Add the bacon slices. Adjust the fryer temperature to 190 °C (375 °F). The oil will boil until the potatoes' water evaporates. Stir and cook until the fries are golden brown, about 40 minutes for large fries. Drain on paper towels. Sprinkle with salt. Serve immediately.
---
Deep Fryer:
The deep fryer is the perfect accessory for making a single serving of French fries at your house. It doesn't require too much oil, it's easy to clean, and it's super affordable.
---
Air Fryer:
Air frying introduces a new way to fry foods, while still producing that crunchy exterior we all love! Air fryers use powerful ultra-hot air that circulates to crisp food with minimal oil on the surface. This provides a healthier option to prepare delicious fried favourites, from chicken wings to fries, and so much more.
---
Potato Storage:
Make sure your potatoes don't go bad before National French Fry Day. Use suitable storage solutions, like stackable pantry baskets or reusable potato storage bags.

---
Potato Prep:
The fun part about making French fries at home is that you get to modify them to your preferences. Do you like them with or without the potato skin? Do you like large, thick slices or skinny match-stick style fries?
If you're not a fan of potato skin, use an electric potato peeler to do the tedious work for you.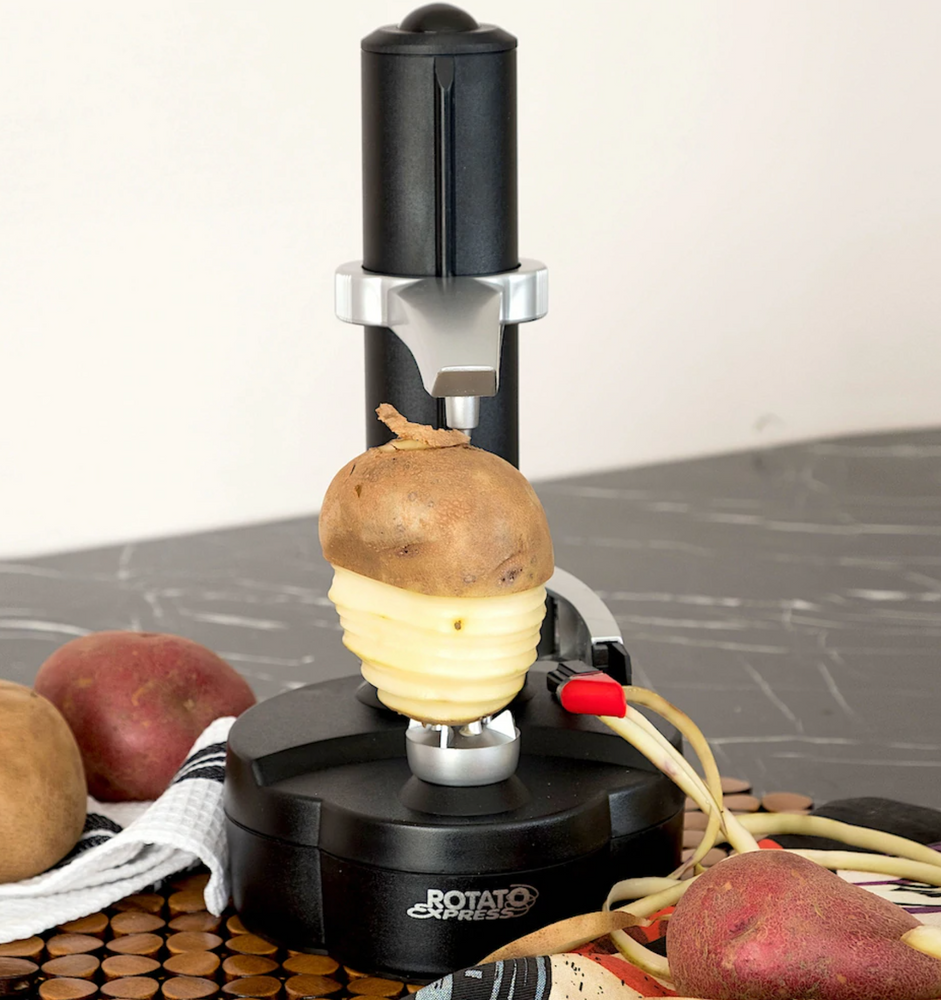 ---
Serving in Style:
Are you a salt-only kind of person or do you like to dip your fries in all the sauces you can get your hands on? Planning on eating alone or are you going to host a French fry cooking competition with your family?
However you celebrate National French Fry Day (or any other time you want to indulge), we want to see what you've created! Tag us on Instagram @LinenChest with your tasty fry photos.
---