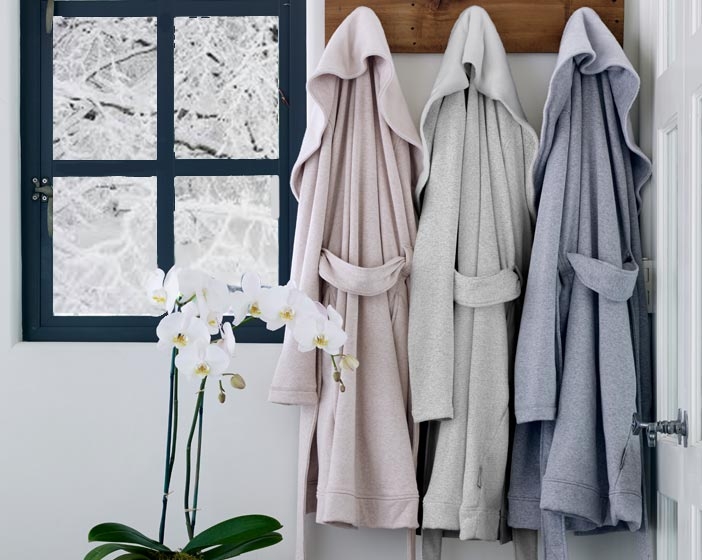 Getting the whole gang together usually involves travel by plane, train or automobile for some. If possible, host those who took the time and effort to make the trek. Ensure you and your guests are happy and comfortable during their time in your home by doing the following:
---
1) Provide them with a clean and comfortable place to sleep.
Set them up in an extra bed in the guest bedroom, a pullout couch in the basement or a blow-up mattress in the living room. Whatever works. With all the accoutrements:
A duvet.
Go for our least expensive one  or spend a bit more on something like this, which is antimicrobial and hypoallergenic
At least one pillow per person.
Here are some excellent - and very affordable - options:
Memory Fibre Pillow
Microfibre Pillow Collection
A sheet set.
Select relatively neutral colours so they work for all guests regardless of age or gender.
Clifton Bedding Collection
Ashford Bedding Collection
Sassie Bedding Collection
---
2) Make sure they have everything they'll need in the washroom.
Provide them with fresh towels.
Hand towels, wash towels and bath towels.
Royal Plush Collection
Textured Towel Collection
Leave them a lovely room spray, candle, or sweet smelling decor piece.
Scented Room Sprays
Scented Candles
Lampe Berger

And soap, of course.
Select a delicious smelling bar  or liquid soap.
House it (along with other essentials like tissues) in a bath accessories collection that best suits your taste
Want to go the extra mile? Install one of these dispensers in your bath or shower:
Trio Dispenser
Clever Soap Dispenser
---
3) Let them feel cozy and organized
Hangers for clothing and accessories.
Non Slip Wood Hangers
Suit Hanger
Scarf Hanger
A steamer or iron to remove wrinkles and quickly sanitize clothes. Here's a mini travel one!
Surprise them with some cozy goodies in the closet, we're thinking luxurious slippers and stylish bathrobes!
---