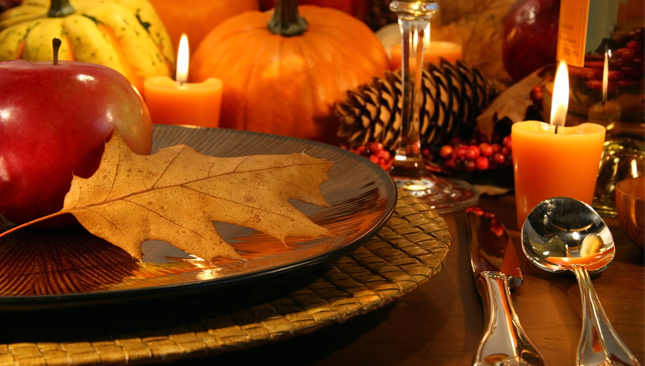 The weather is getting cooler and the smell of crispy fallen leaves will soon fill the air. What better way to celebrate the changing of the seasons than a fall harvest party! Visit a local pumpkin patch, gather up your friends and family and have a blast during this seasonal outdoor get-together.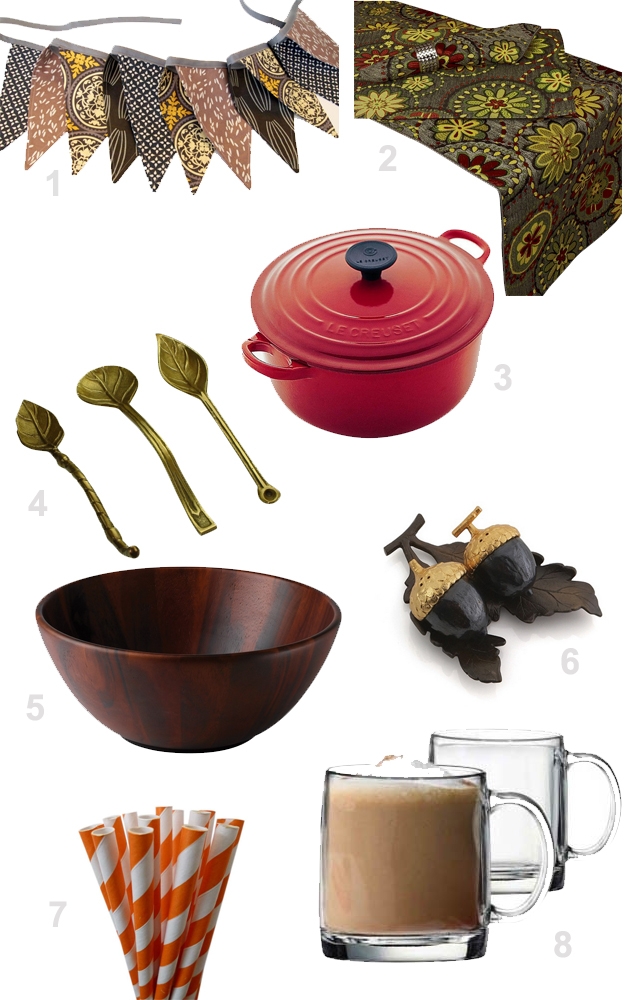 1. Fall Harvest Party Bunting
Stick with fall colors for your harvest party decorations. String up this cute bunting along walls or from the trees in your backyard.
Available, here.
2. Rolly Table Linens
Inside or outside, you'll want your tables to reflect the season. This set of napkins, placemats and table runner borrow colours from autumn.
Available, here.
3. Le Creuset Red 6.9 L Round Casserole
A big food favorite for fall? The casserole! Serve your hot comfort food right on the table in this casserole pan.
Available, here.
4. Leaf Brass Serving Spoon Set
Of course, you'll need something festive to serve your casserole, salads and desserts. Why not pick up a set of serving spoons shaped like the very leaves that are peppering the ground around you?
Available, here.
5. Gordon Ramsay Wood Salad Bowl
Speaking of salad, a wooden salad bowl ties in the rustic nature of a harvest party.
Available, here.
6. Acorn Salt & Pepper
These acorn salt and pepper shakers have dual purpose as both food seasoners and fall-inspired tabletop décor.
Available, here.
7. Fall Paper Straws
Partygoers of all ages love fun straws, and these paper straws come in colors perfect for fall.
Available, here.
8. Nordic Mug Set of 4
Whether it's spiced apple cider or hot cocoa with whipped cream and marshmallows, these glass mugs can hold your autumn drink of choice.
Available, here.


Add Warmth To Your Home Using Fall Colours - Read it, here.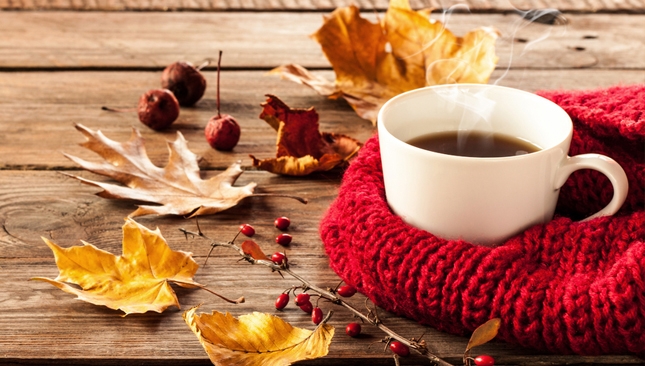 ---
How To Make A Beautiful Fall Floral Arrangement - Read it, here.