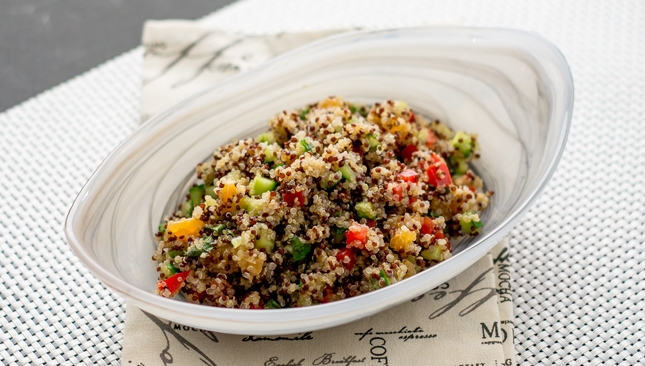 Today, we're bringing you a fresh & healthy quinoa salad recipe that anyone can master. Quinoa is versatile and is great for your health, plus, you can make it savoury or sweet since the quinoa absorbs the liquid that you cook it with. For this recipe, we suggest using orange juice (instead of water) to make it a bit sweeter. If you love quinoa, make sure to check out our Quinoa Breakfast Bites.
Ingredients:
1/2 cup mixed white and red quinoa
1/2 cup water
1 small cucumber diced
1/2 red pepper diced
1 small mandarin
1/4 cup mint
Zest of a lime
1/2 lime juice
Salt to taste

Directions:
Rinse and cook the quinoa according to the package or like you would cook rice.
Drain, and allow to cool.
In a bowl add cucumber, red peppers, mandarin, chopped mint, zest of lime, and lime juice.
Mix well and serve.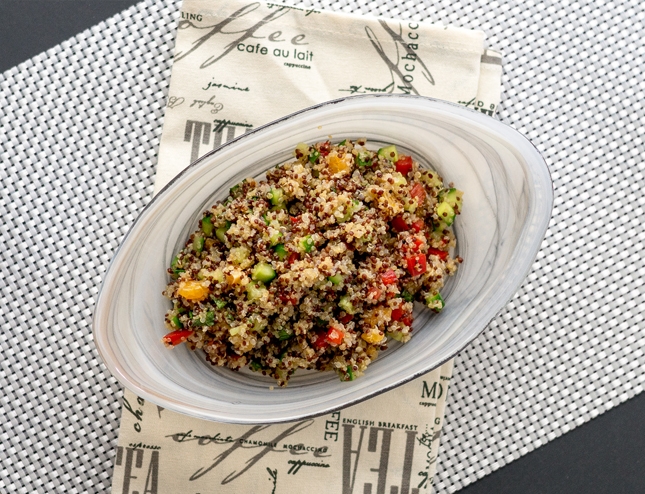 ---

---
---
---