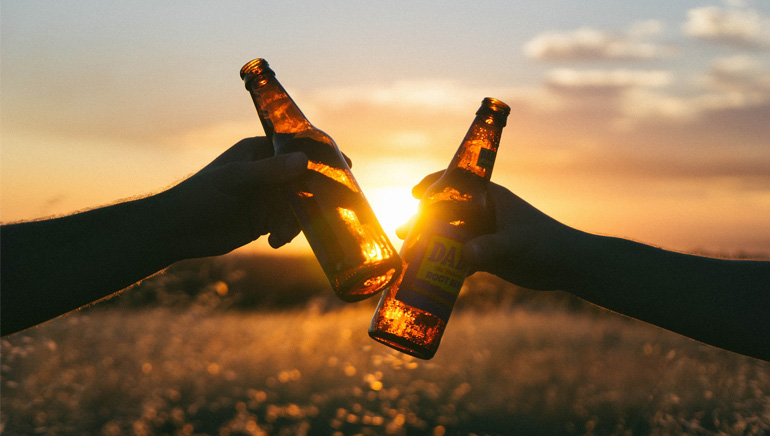 This Father's Day, treat your dad to barware and accessories that fit his drinking style. We've got recommendations that'll work for any kind of drinker, so you can find the perfect gift or two to show your father how thankful you are to have him in your life.
---
The Tools of the Trade
Give dad everything he needs to mix and prepare his signature drink for himself or others. A set of three double jiggers by Final Touch—each with a different finish—will allow him to measure drink ingredients with panache. If he loves his drinks shaken and not stirred, get him a cocktail shaker like this one from Trudeau, which features a cap to help with measuring.
If your dad fancies bottled drinks the most, he may still be in need of some good tools! This Laguiole corkscrew is beautiful with a brown leatherette case included. Dads who prefer beer might get a kick out of this beer cap catcher, which lets him pop off caps quickly for easy disposal or even for collecting.
---
Serving in Style
The glass makes all the difference, so your father will appreciate one (or a whole set) that matches his drinking preferences. For example, a man who truly appreciates Scotch will best enjoy his favorite drink in a traditional whiskey tumbler, like these Scotch glasses by Glencairn. Whether he likes whiskey, wine, beer or something more specific (the Moscow Mule comes to mind), browse our bar glass collection to find the perfect one for your father.
---
Don't Forget the Little Things
It's easy to forget other accessories, especially if your dad's drinking preferences don't align with yours. To go the extra mile, include a set of stainless steel ice cubes that won't melt and dilute dad's favourite drinks. Storing wine, whiskey or more in a fine decanter will enhance its flavor and aroma until one is ready to drink it; you can explore our pitchers and decanters here. And for drinking on-the-go, this beautiful Portside Flask will allow dad to unwind wherever he pleases.
---
SHOP BY CATEGORY
---