Meatballs are delicious, but they can be kind of a hassle to make. Traditional meatballs need to be mixed, shaped and then slowly cooked in a pan, being rotated every so often until fully cooked. Not everyone has the time or the energy to make meatballs like this, so we've got a recipe for you. These easy homemade meatballs can be made in less than 30 minutes and are perfect for adding to any dish you like.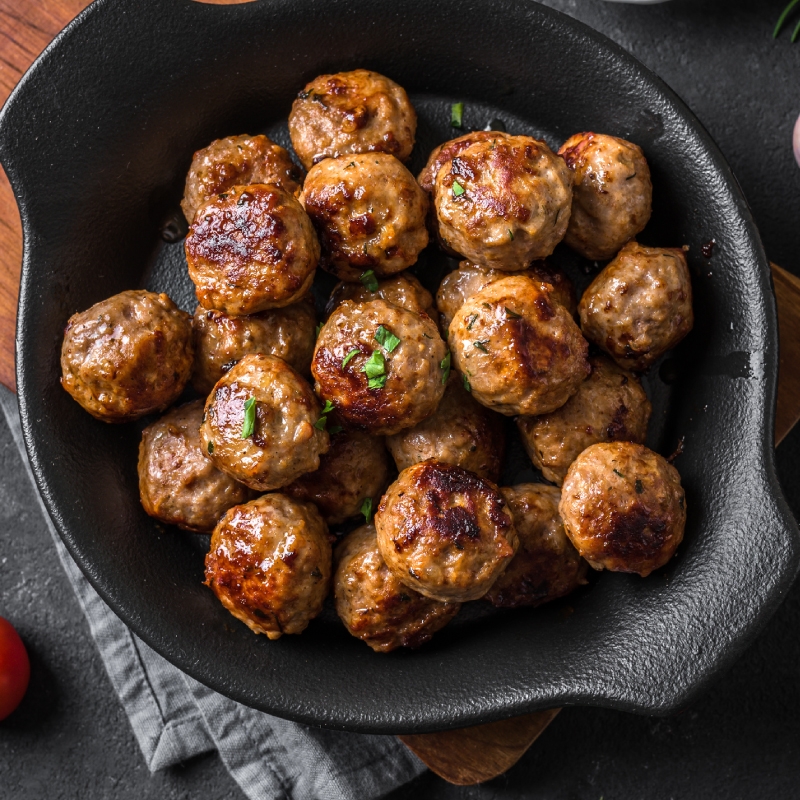 ---
Ingredients
1 lb ground meat (beef or pork)

¼ cup breadcrumbs

Diced onion or onion powder

Diced garlic or garlic powder

1tbsp worcestershire sauce 

Salt & pepper

Parmesan cheese

(optional)

Diced or dried parsley

(optional)
LC TIP: Make an Asian inspired meatball by replacing the worcestershire sauce with sweet chili sauce and omitting the parmesan and parsley.
---
Instructions 
Preheat the oven to 350º F (177° C). Prepare a large baking sheet with parchment paper or a silicone baking sheet. Add ground meat of choice to a large mixing bowl and break apart. Add in the rest of your ingredients and mix with your hands until fully combined. Add more breadcrumbs as needed. 
Roll the meat mixture into 1 inch balls and place 1-2 inches apart on the baking sheet. Place in the oven and bake for 15-20 minutes or until the meatballs have slightly browned and cooked through. 
Remove the meatballs from the tray and let any excess fat drip off onto a paper towel or plate. Combine with your favorite sauce and serve! 
---