Savour the last days of summer with one of these delicious sangria recipes! Whether you prefer red or white wines, sweet or strong, we've got the recipe for you. Don't forget to show off what's in your favourite sangria with one of these stunning clear pitchers!

---
---
---
1. The Classic
This Endless Summer Sangria is the sangria that comes to mind when you picture a glass of cold sangria on a hot day. It's simple, flavourful and practically perfect. This recipe starts out with a sparkling citrus juice, red wine, sugar, fruit and adds a touch of cinnamon for warmth.
Get the recipe here.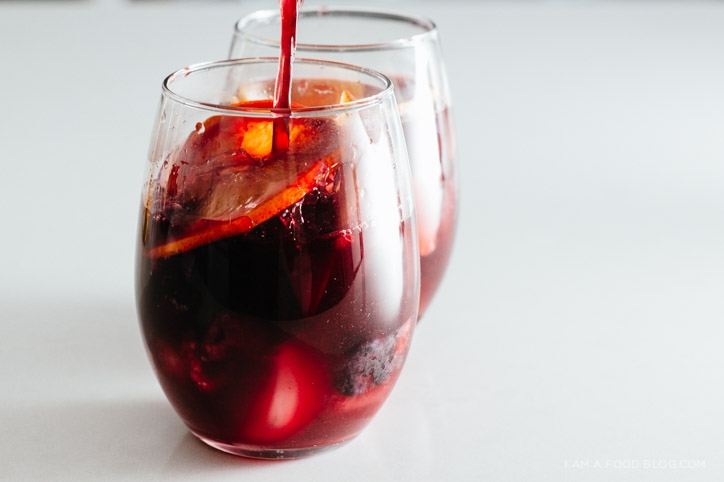 ---
2. Fresh and Fruity
Red wine not for you? Try this Sparkling Fruit Sangria! It's made with champagne, white wine and a boatload of fruits and berries. Orange juice balances the white wine flavour to bring an overall sweetness that is so refreshing.
Get the recipe here.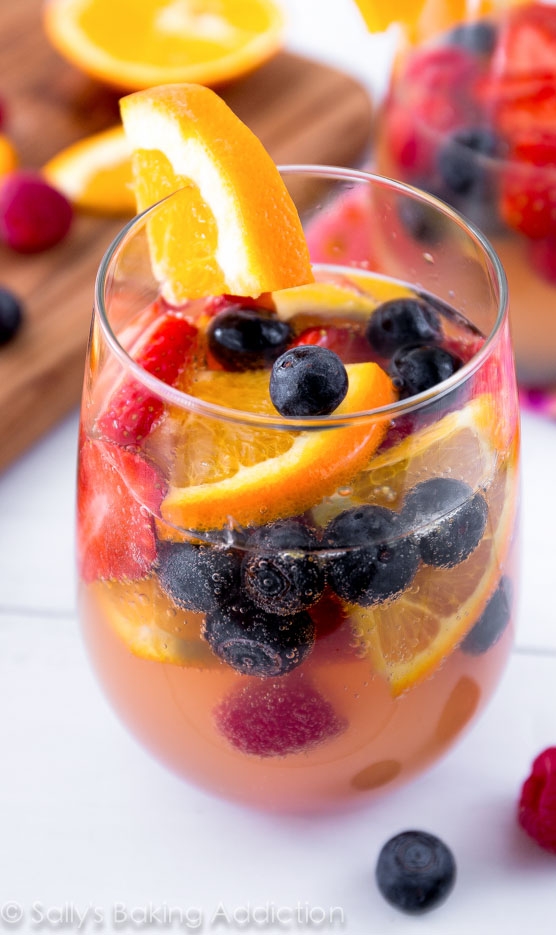 ---
3. The Crowd-Pleaser
A surprising blend of iced tea and red wine makes this recipe for Sweet Tea Sangria a success. It's got a little something for everyone!
Get the recipe here.
---
4. Runaway Rosé
This Rosé Sangria is a crisp treat on a hot day. The dryness of the rose mixed with the sweetness of the watermelon, raspberries, peach are a perfect balance for the tartness of the lime. The touch of Grand Marnier adds a citrusy warmth that pulls together these complex flavours into a smooth mix.
Get the recipe here.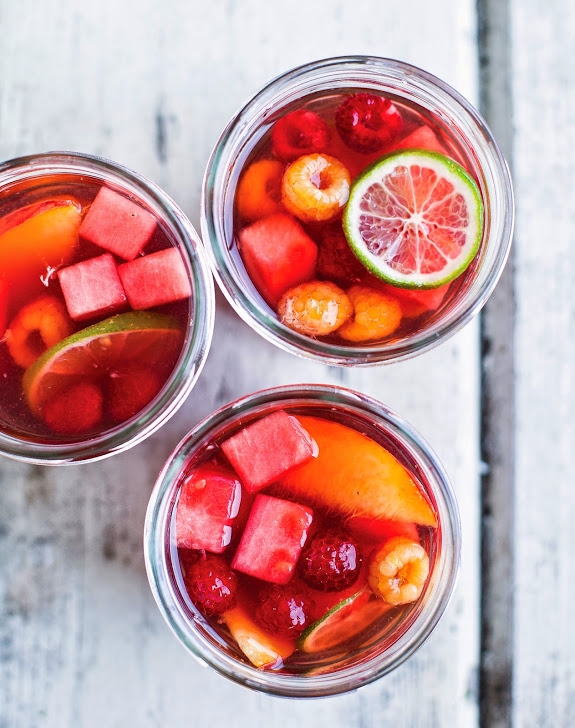 ---
5. Will You Berry Me?
Raspberries, blackberries, strawberries… need I go on? This 3 Berry Red Wine Sangria uses pomegranate juice for a surprising richness.
Get the recipe here.

---
6. A Real Peach
White wine is mixed with ripe summer peaches and peach brandy to make this perfect Peach Sangria. The sweetness of the peach is brought out with the addition of fresh mint and limes.
Get the recipe here.
---
7. An Apple a Day
Switch the classic orange juice for apple and switch the wine for apple cider and you get this fresh twist on sangria: Hard Apple Cider Sangria. Surprise your friends with this one - they'll never expect sangria could be like this!
Get the recipe here.

---
8. Mellow Melon
It's time to break out your melon-baller! Watermelon, cantaloupe and honeydew make up the fruit for this stunning Melon Sangria! Amaze your friends by serving this at your next party - it won't disappoint!
Get the recipe here.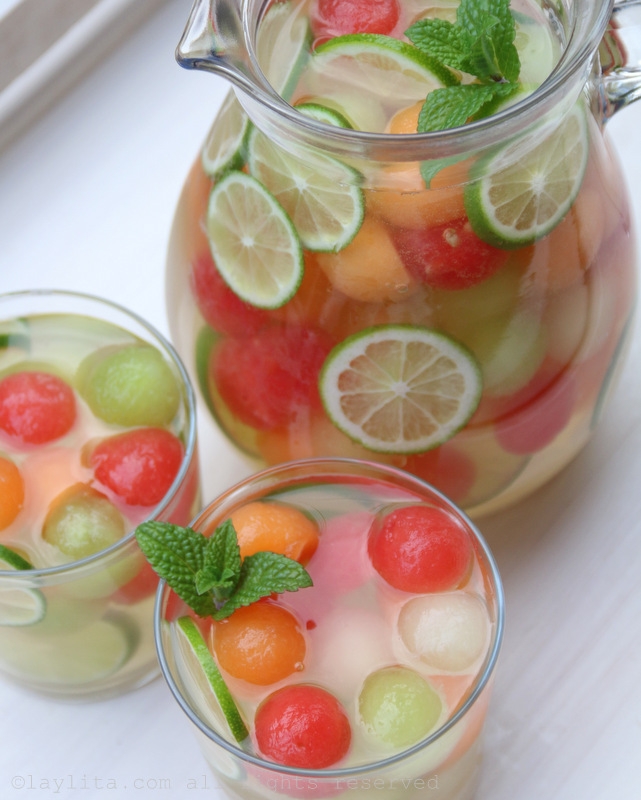 ---
9. The Real Deal
Sometimes simple is best. Try this 5-Ingredient Spanish Sangria that tastes great and is perfect when you're in a pinch for time. Red wine, orange juice, pineapple, orange and pear - that's all you need!
Get the recipe here.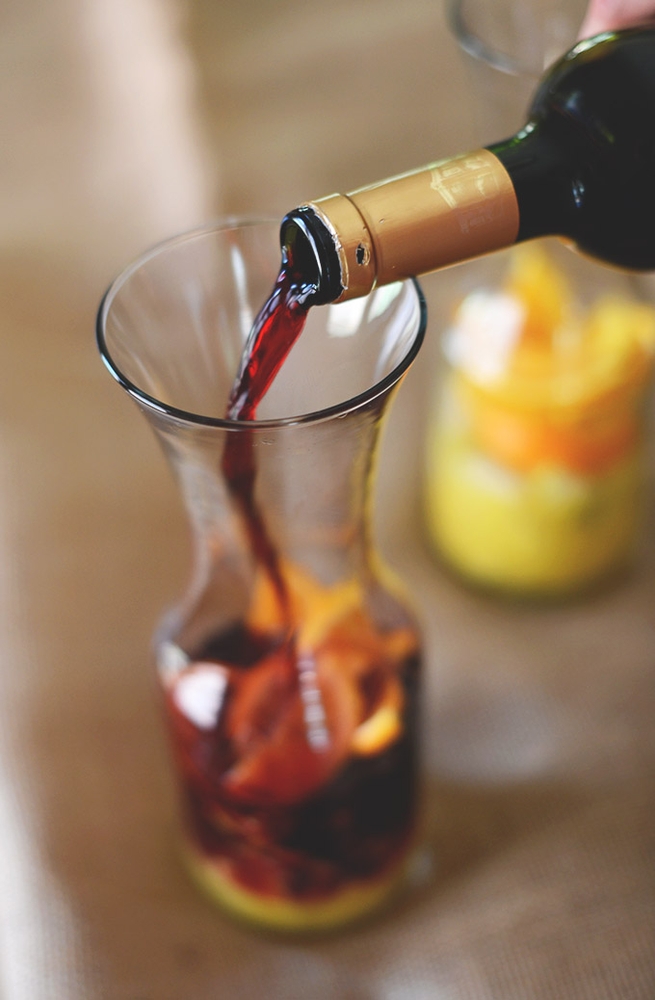 ---
10. Strawberry Rhubarb Extravagance
A simple rhubarb syrup really makes this Spring Sangria really pop! Strawberries add the sweetness and rhubarb adds the zing to this special pink sangria.
Get the recipe here.
---
---
---
---